News
As Europe Bounces Back, Activist Investors Like Loeb Pounce
Nestle is targeted in the biggest-ever bet by Loeb's Third Point hedge fund.
By and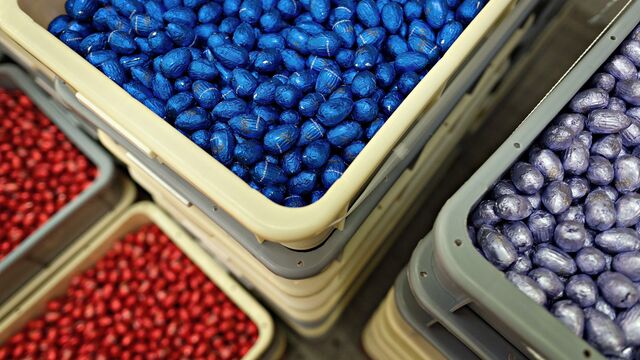 Signs of economic recovery in Europe have the barbarians banging at the gates.
Dan Loeb's purchase of a stake in Nestle SA shows that even the largest company in Europe isn't immune to shareholder activism. While Unilever and Akzo Nobel NV have fended off incursions this year, funds that agitate for higher returns are increasingly focused on the region's lumbering corporate giants.
"You're starting to see capital being deployed to try and unlock value," said Trevor Greetham, head of multi-asset investments at Royal London Asset Management, said on Bloomberg TV. "If you look at the relative performance of European stocks versus U.S. stocks it's been a disaster story for the last 30 to 40 years."
Activists are drawn by surging equity markets in Europe, which have largely outpaced Wall Street so far this year. After the malaise that followed the global economic crisis, the Greek debt woes and political shocks such as last year's Brexit vote, Europe represents a target-rich environment for investors like Loeb, who's better known for his campaigns in the U.S. and Japan.

The $3.5 billion  Nestle position, about 1.3 percent of the company, adds to a recent push into Europe for his hedge fund Third Point. Citing an improved economic outlook and declining political risks, he has invested in UniCredit SpA, the second-largest listed bank in Italy, and German utility EON SE.
Funds like his have taken stakes in continental European companies including engineering giant ABB Ltd., drugmaker Stada Arzneimittel AG and telecoms-equipment provider Ericsson AB. Activists used to focus on the U.S., with Loeb and other investors venturing into markets like the U.K. and Japan with mixed results. Almost 600 activist campaigns have been launched against U.S. companies since 2010, according to data compiled by Bloomberg, compared with fewer than 100 against targets in Europe, the Middle East and Africa.
In one of this year's most audacious clashes, Anglo-Dutch consumer products giant Unilever fended off an approach from U.S. rival Kraft Heinz Co. While not an activist fund, Kraft Heinz is backed by investment firm 3G Capital Inc., which is known for its aggressive pursuit of shareholder returns.
In response, Unilever Chief Executive Officer Paul Polman decried what he described as Kraft Heinz's short-termism, contrasting it with his company's emphasis on brand-building and corporate citizenship. After defending itself against the U.S. company's bid, however, Polman announced measures to boost returns, including a possible sale of Unilever's slow-growing spreads business.
Nestle's new CEO, Mark Schneider, said in April that many food and beverage companies are so focused on cutting costs that they will undermine their growth prospects. But the Swiss company has also moved to get more efficient, laying out plans to reduce employment at several European sites. This month Nestle said it was reviewing options for its U.S. confectionery business, whose brands include Baby Ruth and Butterfinger.

Some analysts say Nestle's brush with Loeb could also be a watershed moment for Europe -- much as Carl Icahn's move to target Apple Inc. highlighted the appetite activists have long had for big prey in the U.S. They're taking a closer look at Europe as targets in the U.S. dry up and as countries such as Switzerland make corporate law more shareholder-friendly.
"There's a sense that you can squeeze more value out of these companies and we're going to see more of that," Isabelle Mateos y Lago, a strategist at BlackRock, said on Bloomberg TV.
Swiss Vote
Switzerland in 2013 voted in a referendum to give shareholders the power to fire the entire board of listed companies in one fell swoop. Peter Brabeck-Letmathe, Nestle's chairman at the time, said the measure tipped the balance of power to foreign investors who may place their own interests ahead of the long-term strategy of the company.
Nestle is the most recent big Swiss company to be targeted, after banks UBS Group AG and Credit Suisse Group AG. Swedish activist Cevian Capital AB took aim at ABB in 2015, pushing the company to divest its power grids unit. ABB CEO Ulrich Spiesshofer stymied that initiative, saying he'd rather expand the business, possibly through acquisitions. Since Cevian co-founder Lars Forberg joined the ABB board of directors in April, the relationship has been "very open and constructive," Spiesshofer said in May.
Another Cevian investment is Ericsson of Sweden, where the fund announced in May that it had bought a 5.6 percent stake for about $1.06 billion. The size of the stake entitled Cevian co-founder Christer Gardell to a spot on the panel that picks nominees for Ericsson's board. Gardell criticized Ericsson's track record and asserted that the company had overpaid for bad businesses. However, he supports the equipment maker's current strategy.
Elliott Management Corp. raised its stake in Akzo Nobel this month after the firm, run by billionaire Paul Singer, failed to force the Dutch paint maker into talks with a U.S. suitor, PPG Industries Inc., in a bruising, three-month takeover battle. The tussle prompted Akzo Nobel to propose carving out its specialty-chemicals division and return 1.6 billion euros ($1.8 billion) to shareholders.
Buyout Firms
Stada, a German maker of generic drugs, became the target of a bidding war among buyout firms after Active Ownership Capital Sarl successfully campaigned in 2016 to change rules that it said gave the board undue influence over the company's ownership. Private equity firms Bain Capital and Cinven Ltd., the suitors chosen in April to acquire the company for $5.6 billion, are currently seeking to complete their offer to buy out minority shareholders.
As activists get emboldened, some fund managers say they're expecting similar investments to increase.
"It depends on the specific stories where people see opportunity but we will see over time more of this and that's probably a good thing," Rupert Harrison, chief macro strategist at BlackRock International Ltd., said on Bloomberg TV.
Before it's here, it's on the Bloomberg Terminal.
LEARN MORE