Roiled by Airbag-Recall Crisis, Takata Files for Bankruptcy
By , , , and
Chapter 11 filing lists liabilities of over $10 billion

China-backed Key Safety Systems agrees to buy Takata assets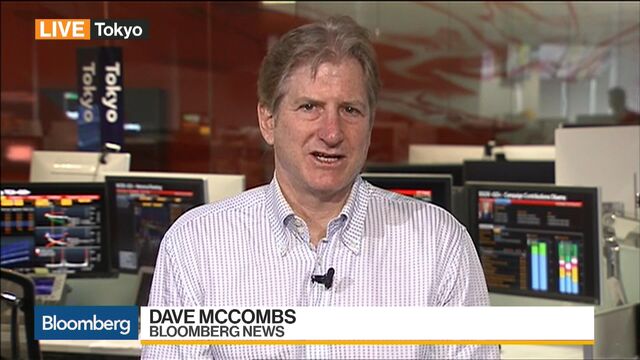 Takata Corp. filed for bankruptcy protection in the biggest postwar Japanese corporate failure in the manufacturing industry, as the 84-year-old company buckled under liabilities from millions of recalled air bags and agreed to be sold to a Chinese-backed investor.
The Tokyo-based company and its units filed for creditor protection in the U.S. and Japan. The Chapter 11 bankruptcy in Delaware listed more than $10 billion in liabilities, including claims from automakers including Honda Motor Co. -- the biggest user of the air bags -- and Toyota Motor Corp. as well as individuals who have brought class-action lawsuits.
The filing is the culmination of a saga that began with a recall more than eight years ago but has spiraled as the company's malfunctioning airbag inflators -- which sent shards of metal at drivers and passengers -- have been blamed for at least 17 deaths worldwide. It also removes the final hurdle for the supplier to be acquired by Key Safety Systems Inc., a unit of Ningbo Joyson Electronic Corp. founded by Wang Jianfeng, for 175 billion yen ($1.6 billion).
"We were facing a severe situation and we weren't able to wait any longer," Takata Chairman and Chief Executive Officer Shigehisa Takada told a briefing in Tokyo Monday. The 51-year-old will step down after handing over the company to its new management.

The sale to Key Safety and the bankruptcy proceedings are expected to be completed by the first quarter of next year, Takata said in a statement. Key Safety will substantially retain all of Takata's employees worldwide. The air-bag maker had 50,530 people as of March 2016, according to data compiled by Bloomberg.
See here for a Gadfly piece on Takata's road through bankruptcy.
Seventeen carmakers including BMW AG and Tesla Inc. were listed as unsecured creditors with unknown claims related to recalls and indemnification, according to the filing. Litigation claims included those from class action plaintiffs in the U.S. and Canada, and the attorney general of the U.S. Virgin Islands. The National Highway Traffic Safety Administration has an $180 million claim for fines and penalties.
Takata is unable to disclose the total of its liabilities as the company hasn't reached an agreement on how to split the recall costs with the automakers, Nobuaki Kobayashi, a member of Takata's steering committee, said at the news conference.

See here for a timeline on how the Takata crisis unfolded.
Key Safety's purchase will exclude the assets and operations related to Takata's manufacturing and sale of ammonium nitrate air-bag inflators, according to the company. The chemical is at the heart of the recall crisis, degrading over time under conditions of heat and humidity and resulting in uncontrolled explosions that ruptured air-bag parts.
The inflator operations are expected to be run by a reorganized Takata following the transaction closing and eventually will be wound down, the companies said.
The air-bag maker agreed on a 25 billion-yen loan with Sumitomo Mitsui Banking Corp. to fund operations in bankruptcy, according to a statement by the company.
Since September 2016, when Bloomberg reported that automakers were pushing for a court-led restructuring, Takata shares have slumped 62 percent, cutting the company's current market value to $120 million. The Tokyo Stock Exchange suspended trading on the company all day Monday after the announcement and said the shares will be delisted July 27.
Airbag Recalls
Quick Q&A: What Takata's Bankruptcy Means for Airbag Recalls
Japan Credit Rating Agency cut Takata's credit rating to default on Monday. Takata has the equivalent of about $270 million in outstanding yen bonds, which had already fallen to about 20 percent of face value by the end of last week.
"It has taken a long time to get here," said Makoto Kikuchi, CEO of Myojo Asset Management Co. "For investors and related parties in the auto industry, this day finally has arrived."
The Japanese automotive industry is no stranger to a crisis from recalls. In March 2014, Toyota agreed to pay $1.2 billion to end a U.S. probe of its attempt to hide safety defects. Toyota and Takata were both founded in the early 1930s and are run by members of the founding families. As part of the settlement, Toyota, which recalled more than 10 million vehicles in connection with uncontrolled acceleration, admitted wrongdoing and agreed to pay the penalty as well as submit to "rigorous" review by an independent monitor.
2004 Incident
When an air bag exploded in a Honda Accord in 2004, Takata called it an anomaly. Since then, regulators have expanded the recall more than 20 times to include millions of bags in more than a dozen automakers' vehicles.
The recalls -- expected to cover more than 100 million air bags -- and accidents spurred the filing of multiple lawsuits against Takata and the car companies using the air bags. They alleged personal injuries or deaths or economic losses. Takata's liabilities would total about 1.7 trillion yen if recall costs were included, according to Tokyo Shoko Research.
In January, Takata admitted to hiding the deadly risks of its exploding air bags for about 15 years. As part of its $1 billion settlement of the U.S. criminal investigation, Takata agreed to pay $850 million in restitution to automakers to cover costs incurred by the massive recalls. The agreement called for Takata to pay the money "within five days after the closing of the currently anticipated sale, merger, acquisition, or combination involving a transfer of
control of the defendant.''
Proceeds from the sale will be used to fund the $850 million accord with automakers, Takata said in a statement on Sunday. Under that deal, the money in that fund would be used for recall repairs. Still, the value of Takata's assets may not be enough to cover those costs and "every automaker involved in the recall will have to subsidize the process," according to auto analyst Karl Brauer.
"This will be a long process under the best of circumstances, and Takata going bankrupt, though not surprising, only adds to a potential increase in the time it takes to replace tens of millions of airbags," Brauer, executive publisher of Kelley Blue Book, said Monday in an emailed statement.
See here for Businessweek cover story on the Takata air bag crisis.
Settlements
In May, it was announced that settlements were reached with some carmakers worth $553 million to resolve economic-loss claims tied to the company's faulty products. Toyota, Subaru, Mazda and BMW will reimburse out-of-pocket expenses, provide loaners to some vehicle owners and set up an outreach program to increase participation in recalls, according to court papers filed May 18. Under the accords, any funds left over will be paid, up to $500 each, to vehicle owners or lessees. The settlement covers 15.8 million vehicles but doesn't cover claims over personal injuries or deaths.
"We do not expect a Takata bankruptcy to have an impact on claims pending against auto manufacturer defendants for their role in the airbag scandal," Peter Prieto, court-appointed chair lead counsel for the consumer plaintiffs in the Takata Airbag Product Liability Litigation, said in an emailed statement.
"Settlement agreements with Toyota, Subaru, BMW and Mazda have already received preliminary approval from the MDL Court, and will accelerate the removal of dangerous airbag inflators from 15.8 million vehicles and compensate consumers for economic losses associated with the recall," Prieto said. "We will continue fighting for our clients and prosecuting claims against Honda, Ford, Nissan, as well as Takata, to make sure all affected consumers receive the recourse they deserve," Prieto added.
Preliminary approval was granted on June 12 to class action settlement agreements that resolve economic loss claims against BMW, Mazda, Subaru, and Toyota. The settlements are pending in the Southern District of Florida as part of the multidistrict litigation currently being overseen by Judge Federico A. Moreno. A final approval hearing will be held on October 25, 2017.
In the U.S. alone, about 43 million air bag inflators are currently subject to recall, and only about 38 percent have been repaired as of May 26, according to data on the U.S. Department of Transportation's National Highway Traffic Safety Administration's website. In Japan, the recall affects close to 19 million vehicles and is 73 percent complete, a spokesman at the country's transport ministry said this month.
Takata had initially sought to wrap up the arrangements for a financial sponsor by the end of last year, but was unable to reach a consensus with automakers, Takada said. The company then set up a steering committee to handle the negotiations, he said.
"We had planned to finish the arrangements by the end of December last year, but took time to listen to all the automakers and get one voice from them. I had assumed that the automakers would have the same way of thinking, but each automaker's way of thinking and management in each region differed from one another."
The case is In re TK Holdings Inc., 17-11375, U.S. Bankruptcy, District of Delaware (Wilmington).
— With assistance by Masatsugu Horie, Kae Inoue, Kevin Buckland, and Margaret Cronin Fisk
Before it's here, it's on the Bloomberg Terminal.
LEARN MORE