Trump Says Comey's 'Story May Have Changed' After Tape Threat
By
'He did admit that what I said was right,' Trump says

Trump: Mueller's friendship with former FBI chief 'bothersome'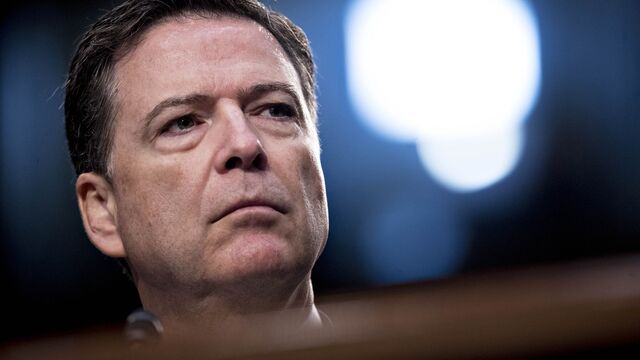 President Donald Trump said his threat of possible tapes of his meetings with James Comey -- which he now says was a ruse -- may have caused the former FBI director to alter his recounting of what happened.
"When he found out that I -- you know, that there may be tapes out there, whether it's governmental tapes or anything else and who knows, I think his story may have changed," Trump said in a Fox News interview that aired Friday. "Then he has to tell what actually took place at the events."
Trump said his own story never changed and "was always the truth." When a Fox host credited him for his May 12 tweet about tapes as a smart way to ensure Comey's honesty, Trump agreed: "Well, it wasn't very stupid."
"He did admit that what I said was right and if you look further back before he heard about that, I think maybe he wasn't admitting that, so you'll have to do a little investigative reporting to determine that, but I don't think it'll be that hard," Trump said.
Mueller Complaint
Trump complained about special counsel Robert Mueller's hiring of staff in his probe of Russia's involvement in the 2016 election, some of whom supported former Secretary of State Hillary Clinton's presidential campaign. Trump also called Mueller's friendship with Comey "bothersome."
Mueller "is an honorable man and hopefully he'll come up with an honorable solution," Trump said.
Trump also reiterated that he didn't tape the conversations he had with Comey and doesn't have any tapes. But he raised the specter that there may have been U.S. government surveillance. "You never know what's happening" with surveillance, Trump said.
Trump fired Comey May 9 as the agency was probing Russia's election interference. Comey later testified to keeping contemporaneous written records of his meetings with Trump, including of Trump saying he hoped Comey could let go of an inquiry into former national security adviser Michael Flynn.
Comey also testified that he relayed some of the content of his records to the media because it might prompt the appointment of a special counsel.
— With assistance by Elizabeth Titus, and Kathleen Hunter
Before it's here, it's on the Bloomberg Terminal.
LEARN MORE