Trump Didn't Record Comey, White House Tells House Intel Panel
By
Intelligence committee had demanded official answer on tapes

Statement from White House quotes president's Twitter comment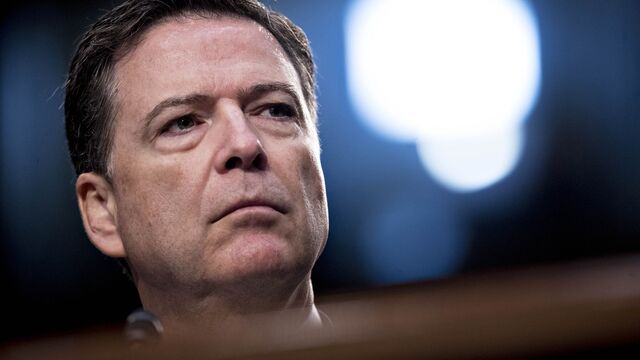 President Donald Trump didn't record his conversations with ousted FBI Director James Comey, the White House confirmed in a notice sent to the House Intelligence Committee on Friday.
The two-paragraph letter to the committee, signed not by White House Counsel Don McGahn but by Marc Short, assistant to the president for legislative affairs, simply referred the committee to a statement Trump made on Twitter earlier in the week.
"In response to the Committee's inquiry, we refer you to President Trump's June 22, 2017, statement regarding this matter: 'With all of the recently reported electronic surveillance, intercepts, unmasking and illegal leaking of information, I have no idea whether there are "tapes" or recordings of my conversations with James Comey, but I did not make, and do not have, any such recordings,'" the letter's second paragraph read.
The committee is investigating Russian meddling in the 2016 election and had demanded the White House turn over any information about recordings of Comey by Friday, after Trump tweeted on May 12 that Comey had "better hope there are no 'tapes' of our conversations!" Trump issued the tweet three days after firing the FBI director, which he later said was in part because of his displeasure with the FBI's Russia investigation.
"I don't think tweets are ever official," Representative Mike Conaway, the Texas lawmaker leading the Russia inquiry, told Politico on Friday. "We'd like something on letterhead."
What they got on letterhead was the tweet.
Trump's disclosure that there are, in fact, no tapes weakens his credibility in the eyes of investigators probing ties between his associates and Russia and also may expose him to fresh legal jeopardy. Former prosecutors said the tweets could be of interest to Special Counsel Robert Mueller, who is said to be examining whether Trump attempted to obstruct Comey and the FBI's investigation in his wide-ranging probe.
Trump has insisted there was no collusion between his presidential campaign and Russian officials who sought to manipulate the outcome of the election, and he has repeatedly decried the investigation as a "witch hunt" against him.
Before it's here, it's on the Bloomberg Terminal.
LEARN MORE