Home Capital's Hibben Said to Be Interested in CEO Role
By
Mortgage lender narrows list to handful of candidates

Buffett-backed company expects to name CEO next month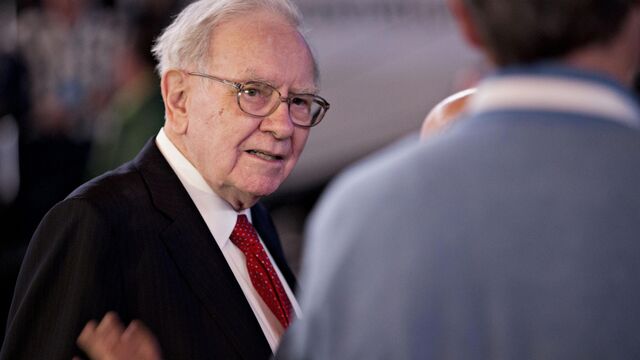 Home Capital Group Inc., the embattled mortgage lender now backed by Warren Buffett, has narrowed its search for a new chief executive officer to four or five candidates, with director Alan Hibben among those interested, according to people familiar with the process.
Interviews will be conducted next week with the candidates, all of whom have deep experience in Canada, said the people, who asked not to be identified because the search details are confidential. Home Capital retained Caldwell Partners to find a new CEO.
Hibben was appointed to the board on May 5, replacing founder Gerald Soloway as part of efforts to restore confidence in the firm. The shares plunged in April and deposit withdrawals accelerated after an Ontario regulator accused the company of misleading investors on mortgage fraud. Buffett's Berkshire Hathaway Inc. agreed Wednesday to buy shares in Home Capital at a deep discount and provided a C$2 billion ($1.5 billion) credit line to bolster the company.
Hibben is a retired RBC Capital Markets investment banker who was once a managing director for mergers. His career highlights include helping advise the Ontario government on the sale of Hydro One Ltd. in 2015, overseeing strategy at Royal Bank of Canada, and leading North American Trust Co. through a restructuring and eventual sale in the early 1990s.
Home Capital expects to make an announcement on the CEO "sometime in July," Chairwoman Brenda Eprile said Thursday on a conference call. Home Capital declined to comment on candidates, through external spokesman Boyd Erman. Representatives from Caldwell weren't immediately available.
Home Capital soared 27 percent in Toronto Thursday after the Buffett investment, and has more than tripled from its May 8 lows. The stock added 3.6 percent to C$19.69 at 10:28 a.m. With the gains, Berkshire has almost doubled its investment on paper, after agreeing to buy the stock in two stages at an average price of C$10.
— With assistance by Katia Dmitrieva
Before it's here, it's on the Bloomberg Terminal.
LEARN MORE