Here's Why U.S. Junk Bond Market Woes May Prove Fleeting
By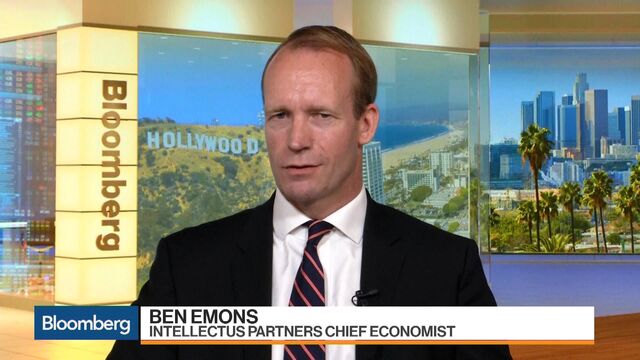 It's high season for fretting over high-yield debt.
Billionaire investor Paul Singer warns the financial system may be "more leveraged" than in 2007, and Bill Gross hasn't been this concerned since just before the crash. Crude has entered a bear market, stressing balance sheets at junk-rated energy companies and signs of contagion have emerged, including abandoned fundraising from at least three companies this week.
And yet, investors continue to clamor for the lowest rated notes from corporate America, keeping high-yield bond yields close to a three-year low. Conventional wisdom would suggest that mounting stresses will crack the system. Here are five reasons that the angst may be overblown:
1. No Fundamental Cause for Concern
The default rate is heading lower as the U.S. economy runs at a slow and steady pace. The Moody's default rate for U.S. high yield fell to a two-year low in the first quarter amid commodity price stability and lack of debt payment pressures after a long period of bond refinancing and maturity extensions.
This month's drop in the Moody's Liquidity Stress Index to its lowest since November 2014 adds to the benign default outlook. In addition, corporate earnings are flat to higher, while credit markets are accommodative following years to quantitative easing. Even though the Fed is on a tightening path, it's not expected to move very quickly.
The U.S. economic expansion has entered its eighth year, the longest on record. Tim Duy, professor at the University of Oregon, expects this to continue until 2019.

2) Supply is Thin, Demand Robust
This year's crop of new junk bond issuance has been consistently oversubscribed, in some cases receiving bids for five times the amount for sale. Deals have consistently priced at the tight end of -- or even through -- initial guidance. 
Recent push back on deals from Charter and Berry Plastics shows some investor sanity, but there's more than ample cash for the right name at the right price. 
U.S. high-yield issuance was $131 billion in the year to June 8, the second lowest volume since 2010. Two thirds of that was for refinancing, so the net supply of bonds is actually much less.

3) Equity Vibes Are Good
Stocks, critical for high-yield sentiment, have been setting new highs this year, despite uncertainty about French and U.K. elections, terror attacks and Trump's Russia problems. After the initial disappointment about the collapse of the American Health Care Act, equities also shrugged off lack of progress on tax reform and infrastructure.

4) VIX R.I.P.
The CBOE Volatility Index, another key driver for the U.S. high yield market, is hovering near its lowest level since 1993. Even at its peak in April, it was 15.96, down 30 percent from last November.

5) Oil's Still Above $40
Oil, the most critical influence on high yield, hit 18-month high earlier this year and has been largely range bound at $40-$50. Sure, this week's plunge knocked the energy sector, which accounts for about 20 percent of the index. But oil is projected to close the year above $50 after OPEC agreed to extend a production freeze to try and prop the market up.

— With assistance by Lara Wieczezynski
Before it's here, it's on the Bloomberg Terminal.
LEARN MORE