Carstens Says Mexico's Rate Pause Could Withstand Fed Hike
By and
Peso has room to rise, can reasonably reach 17 per dollar

Banxico done with what's necessary for inflation: Carstens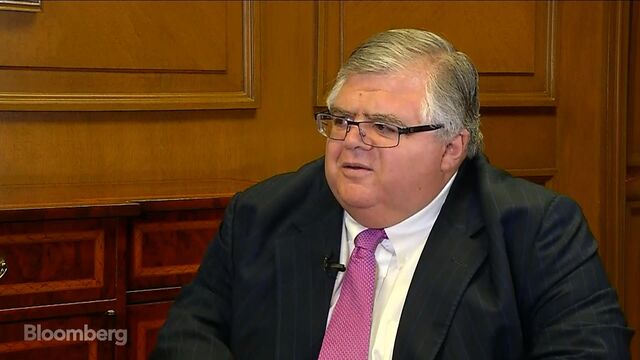 Mexico's central bank has taken steps for inflation to reach its 3 percent target, and this interest rate pause could withstand a U.S. Federal Reserve rate increase, according to Governor Agustin Carstens.
"We believe the actions we have taken, with the information we have now, should be sufficient to take us to our 3 percent objective toward the end of 2018," Carstens said an interview at Banxico's headquarters in Mexico City's historic center. Holding the rate steady even after another Fed hike this year "certainly is possible. It also depends on the context, how the Fed does it."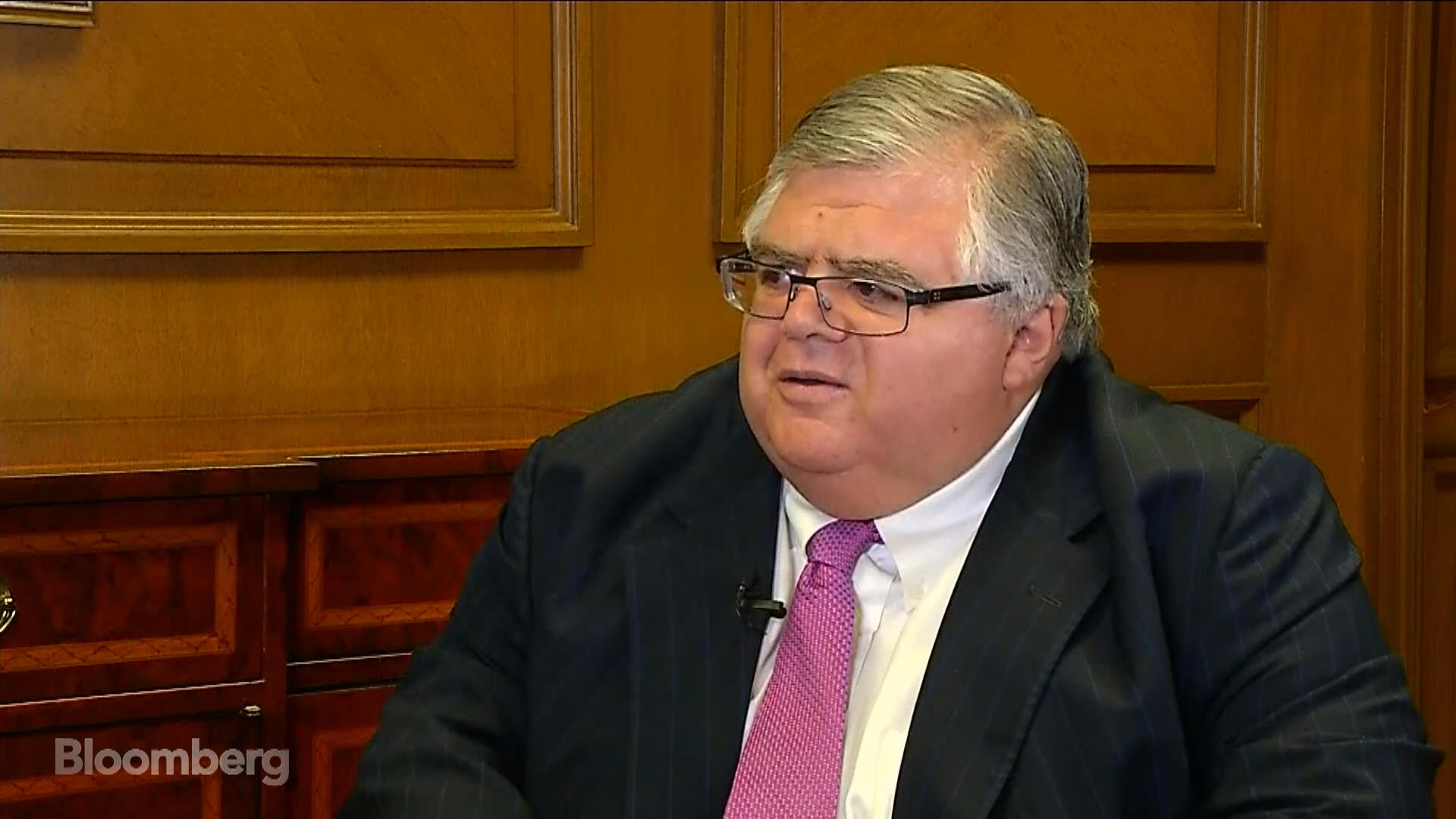 The peso still has room to appreciate, but less so than before, Carstens said in the interview. It would be reasonable to consider that the currency could reach 17 pesos per dollar, given Mexico's economic resilience, he added.
The central bank raised borrowing costs Thursday for the seventh time in a row, saying the new interest rate level is consistent with reaching its inflation target. That language, along with the peso strengthening more than any other major currency this year, has several economists forecasting that the cycle of Mexico's rate hikes has drawn to a close.

Carstens said the statement from the rate decision "has the connotation that if things continue the way things have been going, this would give us an opportunity of a pause." The central banker added that Banco de Mexico will be very watchful of the main determinants of inflation and said it was too soon to talk about rate cuts.
Currency's Rebound
The peso has outperformed amid diminished concern that U.S. President Donald Trump will slap protectionist measures on Mexico after members of his administration signaled they will negotiate a trade accord that will benefit both nations. The currency's implied volatility has also dropped, although next year's presidential election in July could cause the peso to fluctuate once again, according to Carlos Capistran, chief Mexico economist at Bank of America.
"I think the peso is trending toward its equilibrium value. It still has room for appreciation," Carstens said. While stressing that Banxico has no currency target, the central bank governor said reaching 17 pesos per dollar "would be reasonable if you take into account the strength of the Mexican economy." It is also reasonable if you take into account the policies Mexico has undertaken, and the reasons that generated the very sharp depreciation in the first place, he said.
The peso rose 0.6 percent to 18.0044 per dollar in Friday morning trading.
Carstens is leaving the central bank at the end of November to become general manager for the Bank for International Settlements. He has served as a policy maker in Mexico for more than a decade, climbing the ranks from deputy finance minister to finance minister and finally central bank chief in 2010. In 2003, he was appointed deputy managing director of the International Monetary Fund, and in 2011 he lost out on his bid to head the IMF to France's Christine Lagarde.
Mexico's central banker said he doesn't see major clouds in the horizon for Mexico's economy and that Nafta renegotiations will likely end well.
Each of the 10 rate hikes since December 2015 were "absolutely" the right thing to do, he added "Now inflation is going up, and we sort of are done with what we think is necessary," Carstens said. "Now the real challenge is that people really believe that what we have done will take us where we want to go. I think it will work."
— With assistance by Carlos M Rodriguez, and Juan Pablo Spinetto
Quotes from this Article
Before it's here, it's on the Bloomberg Terminal.
LEARN MORE