House Democrats Outraised Republicans for the First Time in 2017
By
Both parties spend big in elections in Georgia, Montana

Republican National Committee has $41.8 million in the bank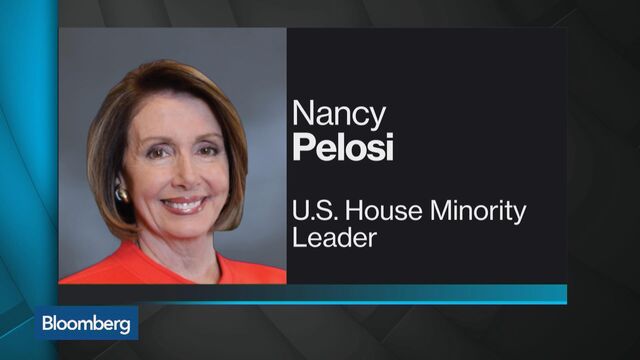 House Democrats' political fundraising arm outraised its Republican counterpart for the first time this year.
The Democratic Congressional Campaign Committee took in $9.2 million in May compared to the National Republican Congressional Committee's $6.5 million, according to disclosures filed with the Federal Election Commission, as both sides contested special elections in Montana and Georgia.
Both parties spent money as fast -- or faster -- than they took it in, with the GOP spending about $58,000 more than it raised. Democrats spent $9 million. But the NRCC still ended May with a bigger war chest -- $31.3 million, about $14.4 million more than Democrats.
The Republican National Committee received $10.4 million, ending May with $41.8 million in the bank, more than any other party committee. After supporting it in the first four months of the year, President Donald Trump's fundraising operation did not make a transfer to the RNC in May.
A pair of Trump's cabinet picks led to one of the biggest line items for the congressional campaign committees. Montana and Georgia held special elections to replace Interior Secretary Ryan Zinke and Health and Human Services Secretary Tom Price. Both parties intervened in the races, with the DCCC spending $3.8 million and the NRCC spending $3.5 million on political ads.
That's a drop in the bucket in Price's old district in Georgia, where Democrat Jon Ossoff raised $23.6 million, part of more than $45 million spent in what is the most expensive House race in history. Some 19 candidates competed in the first round on April 18. Ossoff faces a runoff against Republican Karen Handel Tuesday.
The race was a magnet for money -- including from small donors, who poured $15.3 million into Ossoff's campaign.
On May 25, in a far less expensive race, Republican Greg Gianforte defeated Democrat Rob Quist to replace Zinke in Montana. The Republican's victory was a setback for Democrats who hoped to capitalize on Trump's low approval ratings, unpopular Republican health-care legislation, and Gianforte's confrontation with a reporter that led to a misdemeanor assault charge against him the day before the election.
The DCCC used the incident, involving reporter Ben Jacobs of the Guardian of London, in online and radio ads to spur last-minute voter registration and turnout, but fell short in the race.
Before it's here, it's on the Bloomberg Terminal.
LEARN MORE