Qatar's Biggest Bank Seeing Minimal Impact From Standoff
Archana Narayanan and Mohammed Aly Sergie
Lender expects to meet 2Q net profit growth targets of 6%-8%

Gulf standoff not impacting bank's international funding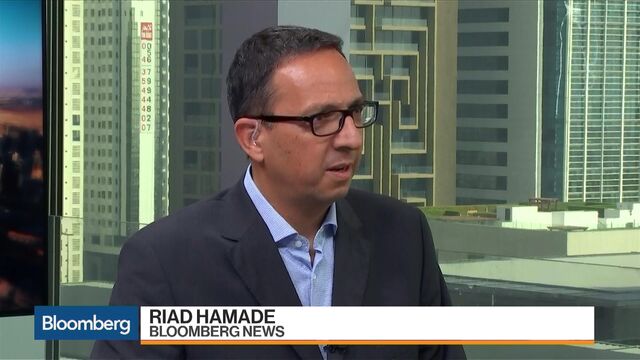 Qatar National Bank QPSC said it expects to meet its earnings targets as the ongoing Saudi-led campaign to isolate the gas-rich Arab state has minimal impact on its operations.
The Middle East's largest lender by assets is confident it will reach its net profit growth target of 6 percent to 8 percent in the second quarter, the same guidance given to investors in March, according to a senior official at the bank who asked not to be identified because of company policy.
QNB has a good capital base, diversified funding sources and one of the best cost-to-income ratios so the standoff isn't impacting the bank's ability to get funding from the international market, the official said.
Qatari lenders are coming under pressure after Saudi Arabia, Bahrain, Egypt and the United Arab Emirates cut diplomatic relations and closed transport routes three weeks ago, accusing the nation of funding Islamist terrorism, which it denies. Some banks in these countries cut their exposure to Qatar amid concern of a widening of the blockade, while lenders in the country are boosting interest rates on dollar deposits to shore up liquidity, people familiar with the matter said.
Shares Drop
QNB's shares declined 2.1 percent by 10:30 a.m. in Doha on Wednesday after Saudi Arabia's Deputy Crown Prince Mohammed Bin Salman, a key figure in the dispute with Qatar, was named to replace his cousin as heir to the throne. That extended losses to 15 percent since the standoff started on June 5, more than the 11 percent drop for Qatar's main stock gauge. QNB is the index's biggest member with a weighting of about 17 percent.
The embargo hasn't stopped QNB from processing transactions with its affiliates in Egypt and the U.A.E. The business in the U.A.E. is a small part of the bank's total revenue, while Egypt contributes 7 percent to net income and 5 percent of assets, the official said.
Only 4 percent of QNB's deposits come from the Gulf states involved in the blockade and the bank has seen minimal withdrawals, the official said. The Qatari government and local investors started injecting cash at the beginning of the year, he said.
Before it's here, it's on the Bloomberg Terminal.
LEARN MORE