Odey Sees a 'Long Hot Summer' for Bulls After Best Gain Since June
By and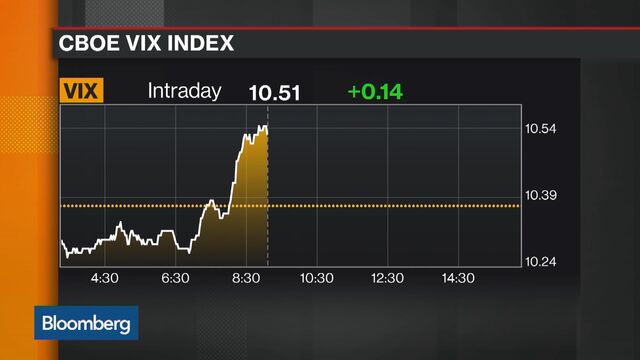 Crispin Odey, whose bearish bets have pummeled his hedge fund since 2015, made money last month and said traders betting on rising markets could be facing trouble. 
Central banks are being forced to consider rate hikes at a time when demand is falling across industries such as autos, commodities and retail, Odey wrote in a two-paragraph note to investors on Tuesday. That's after his fund gained 6 percent in May, its biggest monthly return since June 2016. 
"The global economy needs yet another 'credit surge' like the one given last year, but this time the 'credit surge' is in the opposite direction," the London-based money manager wrote. "It looks like being a long, hot summer for the bulls."
A spokesman for his firm, Odey Asset Management -- which manages $6.2 billion -- declined to comment.
The warning follows a series of bearish predictions by the money manager whose main hedge fund lost almost 50 percent last year.
In October, Odey predicted that a potential recession and higher inflation following the Brexit vote could lead to U.K. stocks slumping 80 percent. Last month, he told investors to watch out for the "Minsky moment," referring to the term inspired by economist Hyman Minsky to describe a sudden market collapse that follows the exhaustion of credit.
His OEI Mac fund's return in May is only its second gain in the last 11 months, according to the letter. The fund was still down 4.6 percent in the first five months of the year.
"Are we about to get the markets we want?" Odey wrote. "There has been a different feel about the portfolio over this last two months."
Before it's here, it's on the Bloomberg Terminal.
LEARN MORE