Carney Calls for New Cooperation on Clearinghouses Post-Brexit
By
BOE 'welcomes' European Commission proposal on clearinghouses

Clearing deal would help keeping financial system resilient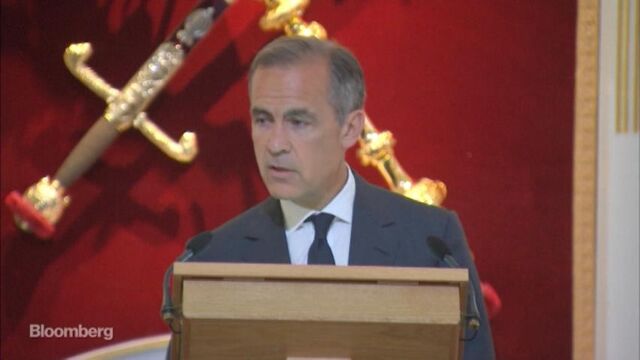 Bank of England Governor Mark Carney called for a new system of cooperation between the U.K. and the European Union over derivatives clearinghouses to prevent more expensive and fragmented markets post-Brexit.
QuickTake Brexit Puts Financial Clearing Work Up for Grabs
Carney said on Tuesday that the BOE welcomed a recent proposal from the European Commission, the EU's executive arm, adding it could "provide a foundation" to improve cross-border oversight of clearinghouses that should be based "on deep cooperation" between jurisdictions.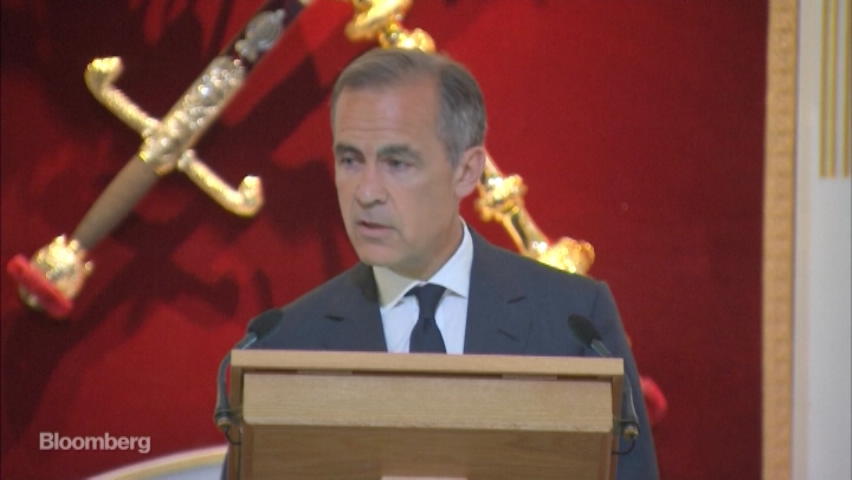 "Coming to an innovative, cooperative and reciprocal agreement on central clearing would promote competitive financing in the euro area and maintain the resilience of the U.K. and global financial systems," Carney said in prepared remarks for a speech at Mansion House in London.
Oversight of derivatives clearinghouses has become a political football between the U.K. and the EU during Brexit negotiations, with several EU policy makers highlighting the need to retake control of clearing of euro-denominated contracts. The commission's proposal called for greater EU oversight of clearinghouses based in foreign jurisdictions and suggested the option to force the biggest ones to move clearing of EU derivatives inside the bloc.
The so-called location requirement has spurred months of warnings from the industry about skyrocketing costs and a loss of jobs in London. The London Stock Exchange Group Plc's LCH clearinghouse handles over 90 percent of cleared interest rate swaps globally and 98 percent of all cleared swaps in euros, Carney said in the speech.
"All currencies, products and counterparties benefit from the resulting economies of scale and scope," he said. "Fragmentation of such global markets by jurisdiction or currency would reduce the benefits of central clearing."
In his speech, Carney cited industry estimates that splitting the clearing of interest rate swaps could cost EU firms 22 billion euros ($25 billion) per year across all of their business.
"Those costs would ultimately be passed on to European households and businesses," he said.
Before it's here, it's on the Bloomberg Terminal.
LEARN MORE