Your Evening Briefing
Here are today's top stories.
Bloomberg News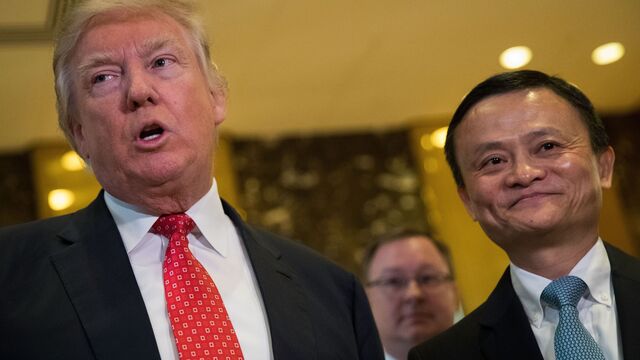 Want to receive this post in your inbox every afternoon? Sign up here.
"Hatred and evil of this kind will never succeed," Prime Minister Theresa May said outside 10 Downing Street on Monday, after a van plowed into a crowd gathered near a mosque in a northern neighborhood of London. Her sentiment has become a familiar one: This was the fourth major terror investigation launched by U.K. police in three months.
Tensions continue to mount elsewhere around the globe, from Russia to the Hamptons.  —Megan Hess
The Kushners and the Manaforts go way back, at least when it comes to two of New York's great obsessions: money and real estate. Fifteen years ago, when Donald Trump was still running casinos, Paul Manafort's wife received a mortgage on a 10-bedroom home in the Hamptons on Long Island. The $150,000 loan was made by NorCrown Bank, whose chairman was Jared Kushner's father, Charles, the patriarch of the family real estate empire and, at the time, a Democratic powerbroker in New Jersey.
Goldman bankers try to ride an anti-Trump wave. Seven months after Trump's triumph left their party in tatters, Democrats are desperate to chip away at his influence. There are only half a dozen big elections left this year, a handful of chances to loosen the Republican grip on power. Two of the Democratic nominees, Archie Parnell and Phil Murphy, worked for the same Wall Street firm whose alumni now stock the Trump administration: Goldman Sachs.
Russia threatened to target U.S. jets after the shooting down of a Syrian government warplane, in an escalation of rhetoric between the two rivals in the Middle East conflict. The American-led military coalition in Syria said it has since repositioned aircraft to ease tensions. Air support to U.S.-backed fighters against Islamic State will go on.
China's richest man comes to America's heartland with an agenda. Most small U.S. companies don't have the brand awareness in China to stand out among the millions of goods on Alibaba's websites, let alone the expertise that's required to take a product from a U.S. warehouse to a Chinese consumer's doorstep. But Alibaba chairman Jack Ma wants to woo mom and pop shops when he arrives in Detroit this week for his company's Gateway conference — and fulfill his promise to Trump to create one million jobs in America. 
How to avoid a chaotic Brexit. The main thing is to agree to reach a deal of some kind before the U.K. officially leaves the EU on March 29, 2019, write the editors of Bloomberg View. The way to avoid this so-called cliff-edge scenario is to aim for a transitional accord that allows as much time as necessary to design a longer-term relationship. Achieving even this limited short-term deal won't be easy, but it's possible, and in some ways recent events may help.
Media companies are getting sick of Facebook. Facebook's latest pitch to publishers is for them to provide a regular stream of TV-quality videos meant to compete with YouTube. In exchange, the publishers can share some of the revenue for ads that roll in the middle of the videos; Facebook will control all the ad sales. It's getting tougher for CNN and others to view these arrangements as mutually beneficial.
The six mistakes you're making when pairing food with wine. Bloomberg Pursuits quizzed a half-dozen sommeliers, who spend their time trying to suggest the best pairings, about the most common goofs. While it's hard to describe any food and wine pairings as purely disastrous, there are some general principles.
Before it's here, it's on the Bloomberg Terminal.
LEARN MORE