Qatar Won't Negotiate Under Saudi-Led Sanctions, Minister Says
By
Foreign minister says his country yet to receive demands

Qatar's domestic affairs aren't subject to negotiation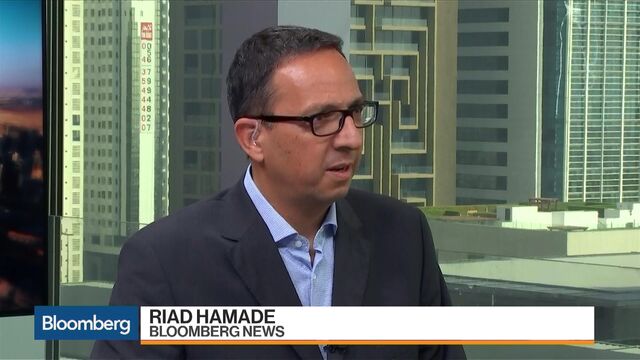 Qatar has yet to receive formal demands from the Saudi Arabia-led group of Arab neighbors that imposed sanctions on the gas-rich country, and won't bargain away what it sees as its sovereign rights, according to the foreign minister.
"Negotiations should be done in a civilized way and should have a solid basis," Mohammed Al Thani told reporters in Doha. "They have to lift the blockade and start negotiations."

Saudi Arabia, the United Arab Emirates and Bahrain severed diplomatic and transport links with Qatar on June 5, accusing their fellow Gulf Cooperation Council member of supporting terrorism. The move split families apart, disrupted trade, and threatens to alter long-standing geopolitical alliances.
There are no signs of a quick resolution as the crisis enters its third week. Below are some highlights from Al Thani's briefing: 
"Any crisis is resolved politically -- this has been our approach from the beginning. We prefer dialogue. Whether this is a crisis that involves Qatar directly or not. In regards to the mediators, there is only one, it is Kuwait."
"Any enemy of theirs is called a terrorist" and they "now see Qatar as the key supporter of terrorism," the minister said. "We see no basis for these accusations. If there was any evidence, they would have highlighted it. Fourteen days have passed with no evidence provided to us, although they are claiming that we have been doing what they are accusing us of for 20 years."
"The internal front in Qatar is very solid. The Qatari people are loyal to their nation and emir. They are not affected by the false allegations they hear through the media."
"We disagree with Iran on some areas that are related to the region, and we also disagree with it on areas that are related to the Gulf. Relations must be built on sound, positive pillars. It is a neighboring country and there has to be a positive dialogue. This is not just a Qatari policy but the whole GCC agreed on it, so no one can claim we have a deeper relationship with Iran."
"The GCC country with strongest economic ties with Iran is the U.A.E., Qatar is the fifth. So how come we have special, bilateral relations with Iran? The GCC countries didn't take similar measures to the ones taken against us, against Iran."
"They are claiming we are violating the Riyadh Agreement which took place in 2014. The agreement has a clear arbitration mechanism -- which is to discuss any issue bilaterally. If it is not solved, it goes to the ministerial council for the GCC, and if it's not solved there it goes to the summit to be sorted out."
"Al-Jazeera is a Qatari affair. Qatar's foreign policy on regional issues is Qatar's affair, and we are not going to negotiate our own affairs. Anything is subject to negotiation when it relates to them, anything which doesn't relate to them is not subject to negotiation."
Before it's here, it's on the Bloomberg Terminal.
LEARN MORE