Noble Group's Shares Surge Most in 18 Years on Loan Extension
By and
Stock soars for second day as trader reaches deal with lenders

Rebuilding business over long term still a challenge: Bocom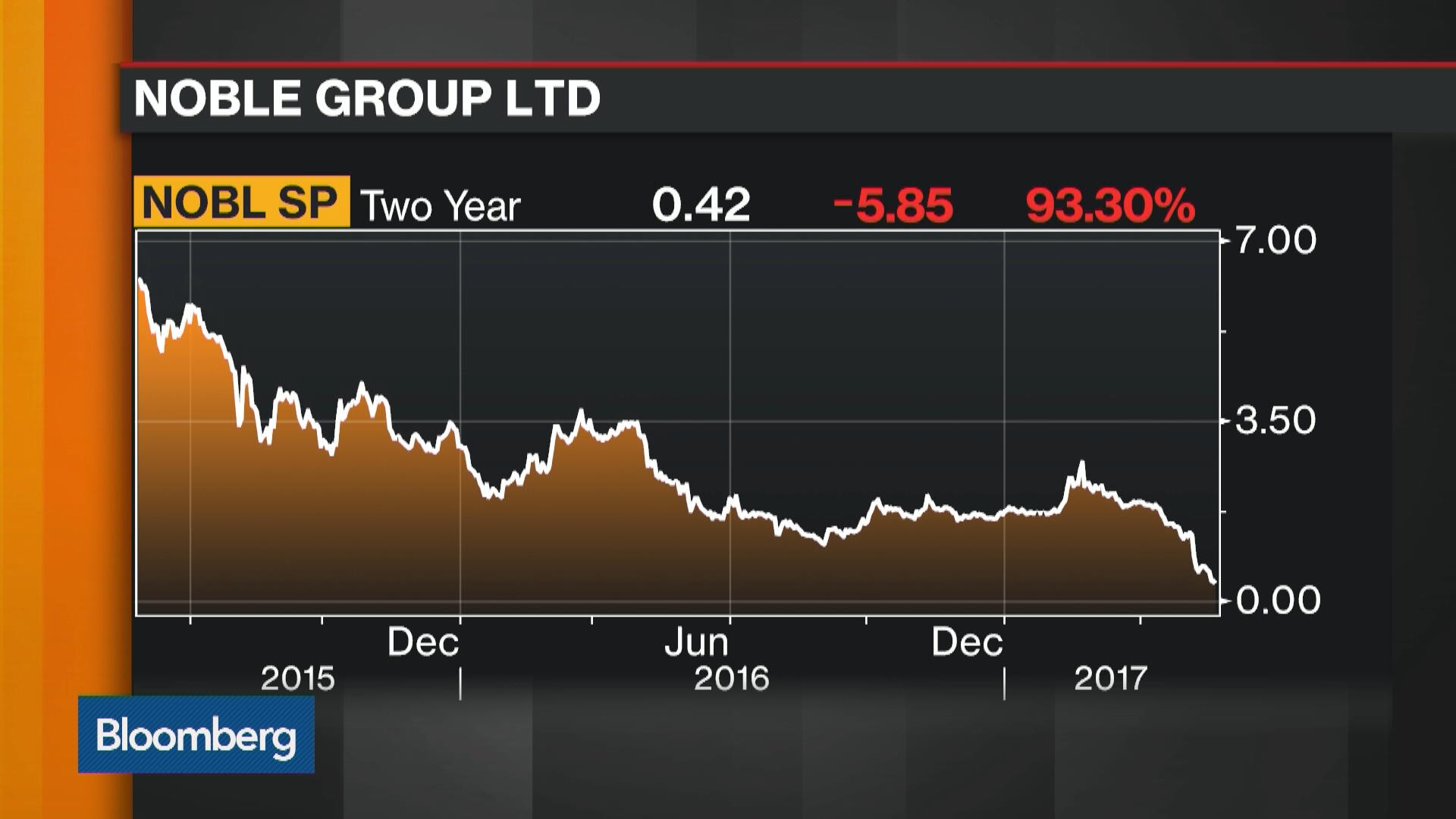 Noble Group Ltd.'s shares jumped the most since 1999 after the embattled commodity trader reached a deal with banks to extend a $2 billion credit facility, giving it more time to negotiate its future.
The stock climbed 46 percent to 47.5 Singapore cents, the highest close in four weeks. That follows an 8.3 percent advance on Friday, when the company reached an agreement to extend the loan, which was due to expire this month, for 120 days, according to people familiar with negotiations. The shares have still lost more than 70 percent this year.
Noble Group has endured several punishing years that have left the Hong Kong-based firm grappling with losses, a collapse in its securities, junk credit ratings and concerns over its ability to engineer a turnaround. The loan extension sets a new timer on the company's attempts to find fresh investors, sell assets, or close unprofitable businesses.

"For a company that has been running mostly on bad news, this is sort of long overdue good news," said Hao Hong, chief strategist at Bocom International Holdings Co. in Hong Kong. "Having a large credit-line from a reputable bank is indeed a vote of confidence. Whether it's enough to lift the group out of its current problem remains to be seen," he said, adding that rebuilding its business over the long term is still a challenge.
Led by new chairman Paul Brough, Noble Group has hired investment banks Morgan Stanley and Moelis & Co. to review its options. In exchange for the extension, Noble Group will have to regularly provide more financial information, according to a person familiar with the negotiations. It had asked banks to sign a new 364-day facility to replace the borrowing base, or to extend it to the end of the year. Noble Group declined to comment on Monday.
'Relief' Trade
The share gain is a reflection of "near-term relief" rather than optimism about the company, said Nicholas Teo, a trading strategist at KGI Securities (Singapore) Pte. Investors will be focusing on the next quarterly results as well as upcoming coupon payments on its bonds, he said by email.
Noble Group will have to pay a $12 million coupon on its $400 million perpetual bonds due this Saturday, and a deferral would be negative even as the trader has a right to do so without triggering default, Citigroup Inc. said in a note. "We would doubt if the bank lenders find it prudent to allow the company to pay the perp coupon at this stage," Citigroup said.
Noble Group will also have to make coupon payments on the 2020s, 2022s and 2018s bonds in July and September. The 2018 note was at 44.1 cents on the dollar, while the 2020 and 2022 bonds were at 36.5 cents and 37.7 cents respectively.
"Bond markets have not shared the optimism of the equity markets recently," said Rick Mattila, international head of market strategy at MUFG Securities Asia Ltd. "The reality is that unsecured debt maturities in the first half of 2018 look very challenging, irrespective of the recent credit extension."
Before it's here, it's on the Bloomberg Terminal.
LEARN MORE