Emerging Market Investors Think The BRICs Are Back
By and
Former Goldman Sachs economist coined the term in 2001

Fund flows into BRIC nations at highest in almost two years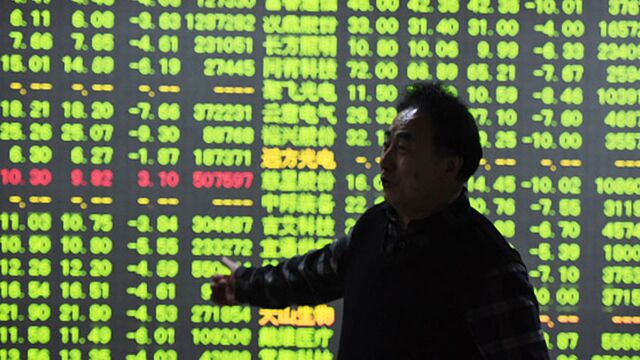 Resurgent growth is reviving one of the past decade's hottest trades.
Emerging-market investors are again piling into the so-called BRIC nations -- Brazil, Russia, India and China -- pushing monthly inflows and stock prices to nearly two-year highs. The bet is that a pickup in the global economy will fuel demand for the countries' commodity exports, drive an expansion of middle-class consumption and help them shore up fiscal accounts.
Wooed by India's efforts to streamline regulations, Brazil's economic rebound, stabilizing prices for Russian oil exports and China's stronger currency, traders are warming to the countries' higher yields and better outlook for equities. It's an abrupt reversal after they were scorched by a 40 percent drop in the biggest BRIC exchange-traded fund from the end of 2012 through early 2016 as Brazil lost its investment grade, Chinese growth slowed from a meteoric pace, Russia's oil revenue plummeted and India's current account deficit swelled.
"Improving fundamentals, attractive valuations, and high yields in a yield-starved world make emerging markets once again attractive, including some of the BRICs," Jens Nystedt, a New York-based money manager at Morgan Stanley Investment Management overseeing $417 billion in assets, wrote in an email.
Non-resident portfolio flows into BRIC nations rose to $166.5 billion last month, up from $28.3 billion in outflows 12 months prior, according to data compiled by the Institute of International Finance and EPFR Global. Chinese equities saw their biggest quarterly inflows in two years, while traders piled into Indian bonds at the highest level in almost three years, Bloomberg data show.

Mark Mobius, executive chairman of Templeton Emerging Markets Group, favors Brazil, China and India, adding that Russia will also benefit from a growth rebound. Brazilian assets will benefit as Latin America's largest economy bounces back from two years of contractions, while Chinese investment will pick up as its foreign reserves recover from a six-year low in January, according to Steve Hooker, who helps oversee $12 billion of assets as an emerging-market money manager at Newfleet Asset Management.
Fastest Growth
Coined in 2001 by former Goldman Sachs economist Jim O'Neill, "BRICs" became a ubiquitous shorthand for the fastest-growing emerging economies (other investors later capitalized the S and added South Africa to the mix).
In the decade ending Dec. 30, 2012, developing-nation equities had annual returns of 17 percent, twice those of developed nations. That changed in the taper tantrum years amid fears that the Fragile Five, which included Brazil and India, would struggle to meet high external funding needs. Responding to changing sentiment, Goldman Sachs Group Inc. shut its BRIC fund in October 2015 after losing 88 percent of its assets since a 2010 peak.
Earlier this year, Goldman signaled its partial return, urging investors to "stay the course" with a bet on currencies from Brazil, Russia and India. Meanwhile, O'Neill, who later served as commercial secretary to the U.K. Treasury, said last month that fears of an economic slowdown in China are "completely overblown." To him, the world's top story remains the rise of emerging-market consumers, led by China's mushrooming middle class.

In India, measures designed to fuel growth and investment spearheaded by Prime Minister Narendra Modi could remake the world's second-most populous nation into one of the more dynamic markets over the next several years, according to Charles Knudsen, who helps oversee $16.5 billion in emerging-market assets for T. Rowe Price Group Inc. from Baltimore.
The country is expected to reclaim its crown from China as the world's fastest-growing large economy over the next three years, according to the median estimates of 37 economists surveyed by Bloomberg.
And while recent political turmoil has dimmed the outlook for unpopular changes to Brazil's pension system, which would set a minimum age for retirement among other measures, traders like the nation's high real interest rates and expected rebound from its worst recession in a century.
"It requires quite a bad scenario in Brazil to drive the investor community into a large and structural underweight," said Arnab Das, the London-based head of emerging-market macro at Invesco Ltd., which oversees $841 billion in assets. "It is structurally difficult to be under-invested in Brazil."
Russia's diversification away from dependence on energy and materials will help support its rebound from two years of contraction, according to Mobius. Meanwhile, investors have been unfairly pessimistic towards China, where growth is forecast to exceed 6 percent over the next three years, he said.
"The reality is that as a planned economy and with the government having control of the major banks and large companies, a financial crisis is simply not in the cards," Mobius said.

Although developing-nation assets rallied over the past year, with stocks surging 25 percent and currencies gaining about 7 percent, investors say there's room for further gains. An MSCI index tracking emerging-market equities gained 0.9 percent as of 11:04 a.m. in New York on Monday, while a measure tracking the currencies lost 0.1 percent.
"The flows to emerging-market funds have been quite strong this year, but I think people are still underweight," said Morgan Harting, a portfolio manager at AllianceBernstein, who is investing more in Asian equities and Latin American debt.
— With assistance by Yumi Teso
Quotes from this Article
Before it's here, it's on the Bloomberg Terminal.
LEARN MORE