BOE's Forbes Says Don't Wait as Inflation Outlook Worsens
By and
Research shows exchange rates permanently affect price gains

Economists in Bloomberg survey raise inflation forecasts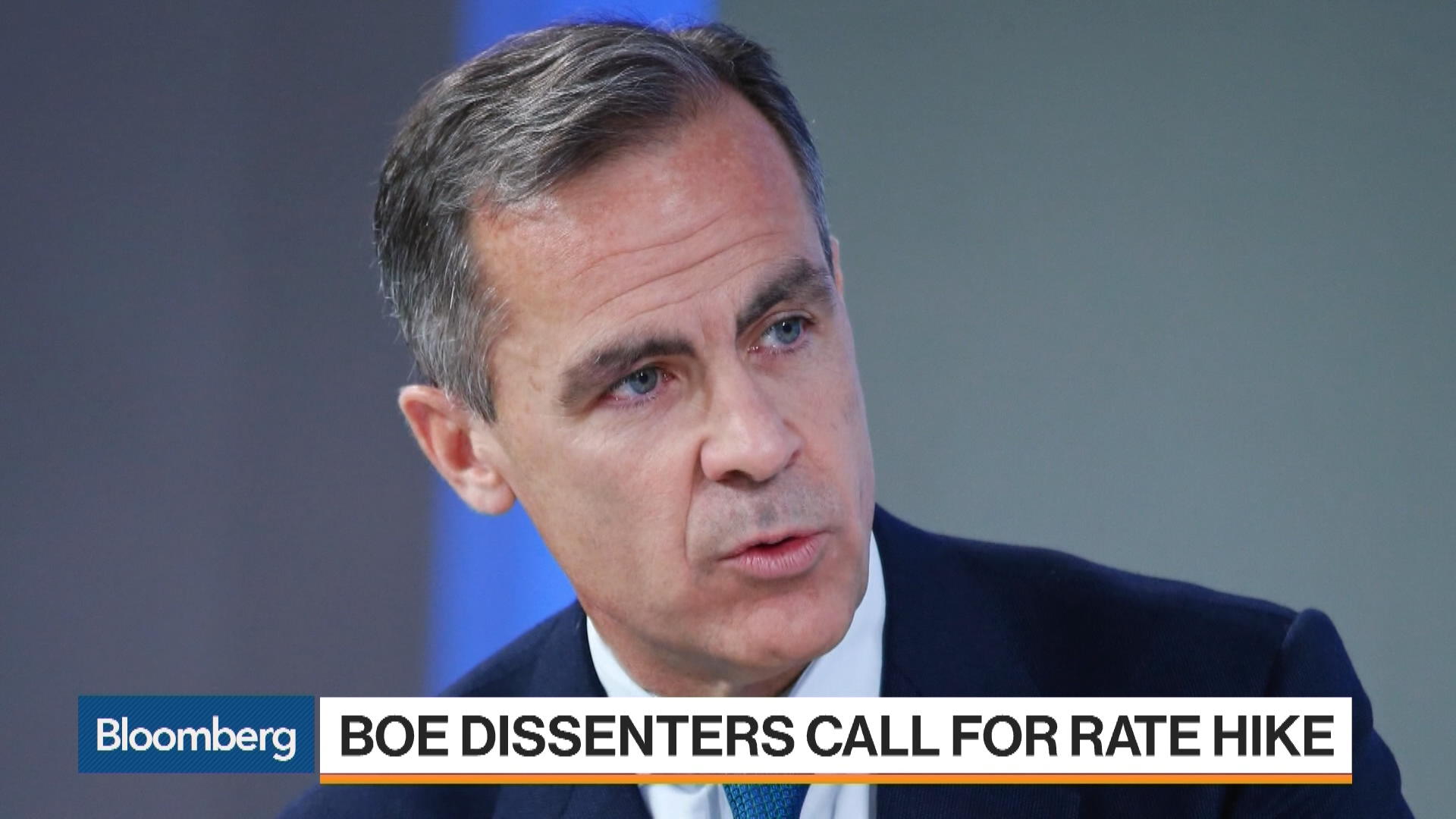 Bank of England policy maker Kristin Forbes has a message for her colleagues as her term ends: don't leave it too late to rein in consumer prices.
"For a period now, we have been underestimating the inflationary pressures -- I wouldn't be surprised if we continued to do that," she said in an interview at her BOE office on Monday. Rising domestic pressure "does suggest there's a cost to waiting."

U.S.-born Forbes, who leaves the central bank at the end of this month, has voted for higher interest rates at each of the past three policy meetings even as the British economy shows signs of weakening. Her argument is that inflation is being changed fundamentally by the pound's 15 percent depreciation since the nation voted to leave the European Union.

Economists raised their forecast for U.K. inflation in Bloomberg's latest monthly survey and now see it reaching 3 percent by the end of the year, up from 2.9 percent previously. They see economic growth rebounding to 0.4 percent this quarter from 0.2 percent in the previous three months, and averaging 0.3 percent through early 2018.
The Confederation of British Industry lifted its inflation forecasts on Tuesday, seeing a peak of 3 percent. It also increased its economic growth predictions, though it still sees a slowdown in 2018.
Forbes, 46, who had been the sole dissenter on rates earlier in the year, was joined by two colleagues this month. After that meeting, the central bank said that U.K. price growth will remain above its 2 percent goal for an extended period.
"The increase in headline inflation isn't just a temporary effect of the exchange rate that's going to go away," Forbes said. Measures of domestically-generated inflation are now around 2.2 percent, she said, showing inflationary pressures "are about where they should be for inflation at 2 percent, and going up."
Brexit Challenge
Her remarks, made on the day the U.K. started formal Brexit negotiations, highlight the challenge the BOE faces as it judges how long it can tolerate above-target inflation to support the economy through a time of uncertainty. Governor Mark Carney may provide insight into his latest thinking on the matter when he speaks in London on Tuesday, his first major public comments in more than a month.
One reason for caution among some BOE policy makers is wage growth, which is at its weakest in two years. Forbes sees strength in the labor market and expects pay increases to pick up. The Bloomberg survey sees the unemployment rate averaging 4.7 percent this year -- close to the BOE's neutral rate -- and rising to just 5 percent in 2018.
"The trend estimate of core inflation has now increased to just above 2 percent, so it does suggest that especially if this is going to continue, we do need to be very cautious in how these exchange-rate effects will affect these permanent components of inflation," Forbes said. "If you wait for wage growth to pick up, you've waited too long."
The U.K. economy grew just 0.2 percent in the first quarter, the weakest pace in the European Union, but that didn't put Forbes off from her hawkish stance. Instead, she expects growth will remain at or above potential over the next couple of years and experience a "healthy rebalancing" as investment and net exports offset a slowdown in consumer spending.
"There's no evidence of deterioration in the output gap, and inflation continues to overshoot," she said, adding that those data really suggested that "it's time to reduce some of the stimulus."
Forbes will now return to her professorship at Massachusetts Institute of Technology. The U.K. Treasury named her replacement on Monday as Silvana Tenreyro, an academic at the London School of Economics.
In three years at the BOE, Forbes saw two general elections, a Scottish independence referendum and the U.K.'s Brexit vote. The last of those in particular put strain on the central bank as it came under fire for overstating the negative impact on the economy.
Forbes says economics isn't in crisis, but it does need to adapt, and the BOE is learning from experience. albeit slowly. She's kept a list in her 'MPC notebook' over the past few years of puzzles that the committee has been unable to resolve. Productivity is one, as is the relationship between macroprudential and monetary policy.
"I thought I hit some very powerful arguments about how our uncertainty indicator was not working very well," but "actually changing the technical way in which it goes into our forecasts is very hard," she said. "I'm leaving that on the to-do list."
Before it's here, it's on the Bloomberg Terminal.
LEARN MORE