Le Pen Wins Seat in French Assembly, Saving Her Political Career
By
National Front set to claim fewer than 10 seats in Parliament

Far-right leader had vowed to lead opposition to Macron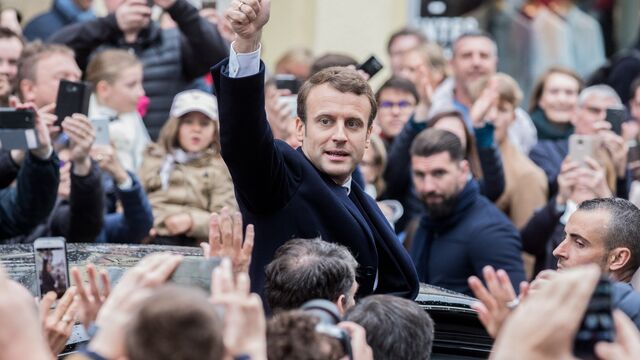 The National Front's Marine Le Pen won her northern Henin-Beaumont constituency to claim her first-ever national post and keep alive her chances of clinging on to the party leadership despite her defeat in the presidential election.

Le Pen won the district with about 59 percent of the vote, beating Anne Roquet from President Emmanuel Macron's Republic on the Move, according to Le Parisien Selon. It was 48-year-old Le Pen's third attempt to get a parliamentary seat. The lifelong politician has previously served as a European lawmaker and a regional councilor since running in her first campaign in 1998.
The result is a minor victory for the nationalist firebrand, who started the year eyeing the presidency and end up with just a handful of seats in the National Assembly, too few to form a parliamentary group and have role in setting the political agenda.
"We are the only force that will fight against the dilution of France," Le Pen said in a televised statement, declaring victory.
After losing to Macron with 34 percent in May's presidential runoff, Le Pen had vowed to make the National Front the main opposition. But the party is set to hold only eight seats, Ipsos estimated after sampling initial ballots. With 15 seats, French parties can form their own group in parliament, which gives them a chance to lead committees and more time to question the government.
"There is no material progress for the National Front," said Brice Teinturier, head of public opinion at pollster Ipsos.
Before it's here, it's on the Bloomberg Terminal.
LEARN MORE