GOP Lawmaker Scalise Still Critical Though Doctors 'Encouraged'
By
Lawmaker is responding to family, needs more surgeries: doctor

Republican whip expected to be able to walk, 'hopefully run'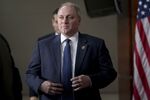 Steve Scalise, the third-ranking House Republican, remains in critical condition but has a chance for an "excellent recovery" after being shot on a baseball field in Virginia, said the chief trauma doctor at a Washington hospital.
"We are encouraged by improvement in his condition in the last 36 hours," Jack Sava of MedStar Washington Hospital Center told reporters at a news conference on Friday. "I feel a lot more optimistic than I did two, three days ago."
"When he arrived he was in critical condition with an imminent risk of death," said Sava, adding that the Louisiana lawmaker is expected to be in the hospital for weeks. "His risk of death right now is substantially lower than when he came in."
Scalise, 51, was among four people shot by a gunman during a baseball practice for Republican lawmakers in Alexandria, a suburb of Washington, on Wednesday. The other victims are recovering from their wounds.
The gunman, identified as James Hodgkinson, 66, of Belleville, Illinois, died after a shootout with police.
Hodgkinson was carrying a list with the names of at least three lawmakers, the New York Times reported Saturday, citing law enforcement officials, and had photographs of the ballpark stored on his mobile phone. Representatives Mo Brooks of Alabama, Jeff Duncan of South Carolina and Trent Franks of Arizona were on the list, according to the Times and the Daily Caller.
Scalise's office on Friday released a statement from his wife Jennifer thanking people for their support and praising the two Capitol Police officers, Crystal Griner and David Bailey, injured while bringing down the gunman. "We are forever grateful for the heroism" of the officers, she said.
After additional surgeries and rehabilitation, Scalise can be expected to walk "and hopefully run," Sava said. Although "infection is a significant risk," the physician said, "an excellent recovery is a good possibility."
Responding to Family
The doctor said Scalise has been sedated, although the dosage has been lowered to allow him to respond to family members. "He clearly knows that they're there and appreciates their presence," Sava said.
Scalise probably has hundreds of bullet fragments in his body, and doctors don't plan to remove them because usually there is more risk than benefit in doing so, Sava said.
President Donald Trump visited Scalise at the hospital Wednesday night and later said in a speech, "He's a great fighter and he's going to be OK, we hope."
The bullet that struck Scalise tore through his pelvis, fracturing bones, injuring internal organs and causing severe bleeding, the hospital said. He received multiple units of blood, said Sava, who declined to describe the exact nature of Scalise's internal injuries.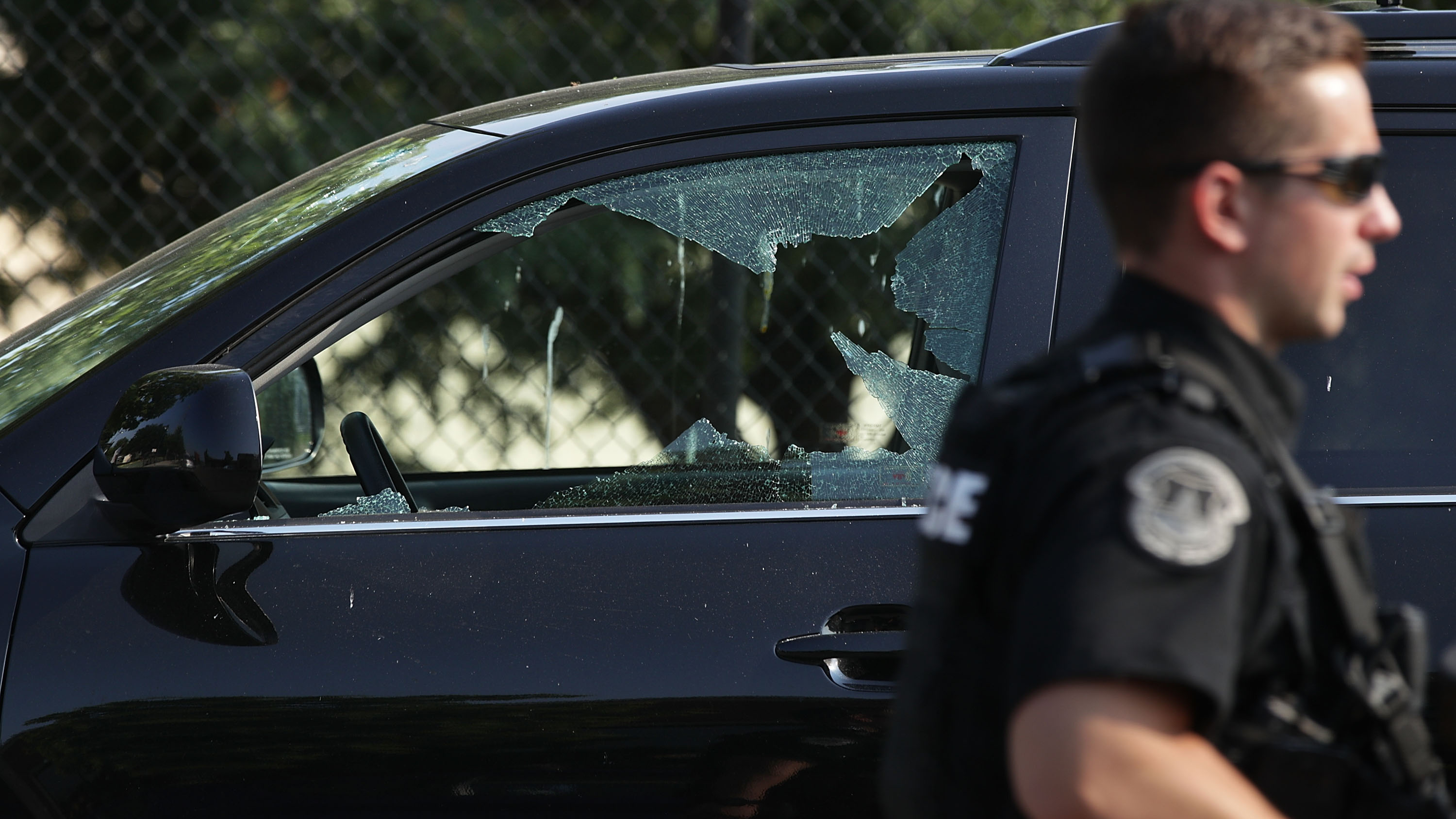 The FBI and Alexandria Police Department said in a joint statement Thursday that federal authorities had examined the rifle and handgun recovered from the scene and determined that Hodgkinson had bought them from licensed sellers. Police are examining a phone, computer and camera found in his van, according to the statement.
The Republicans had been holding early-morning practices for weeks at the Alexandria site for Thursday's annual baseball game against Democratic lawmakers. Leaders decided the game would go on as scheduled at Nationals Park in Washington, home of the city's professional baseball team. The Democrats won, 11 to 2, reversing the 2016 result.
Scalise has been an avid participant in the game since arriving in Congress in 2008. As majority whip, he's the chief vote counter in the Republican conference.
Before it's here, it's on the Bloomberg Terminal.
LEARN MORE