BOE's Forbes Says Currency Effect on Inflation Can't Be Ignored
By
Modeling shows pound moves affect long-term inflation trend

Forbes among three policy makers who voted for rate hike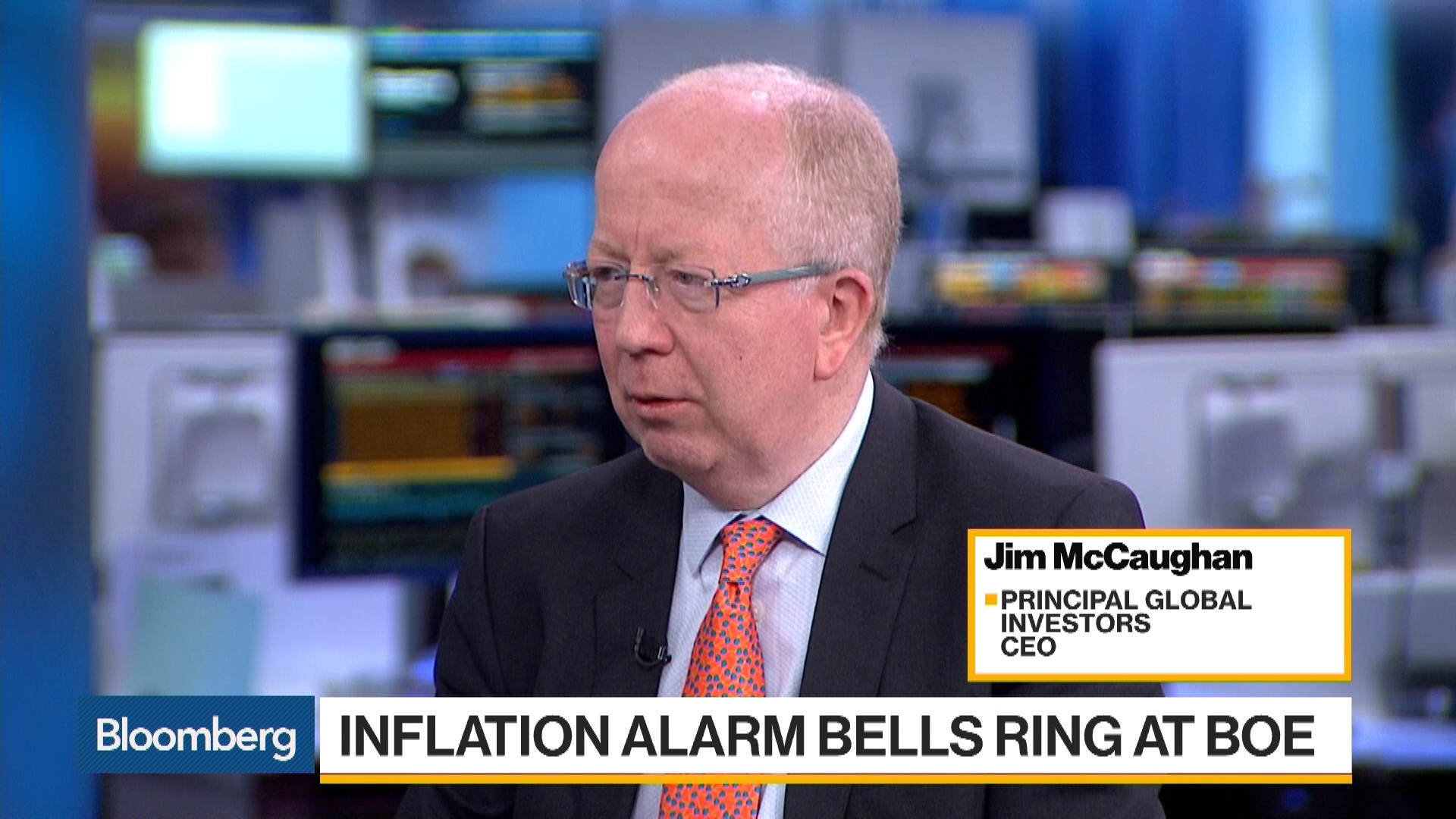 Bank of England policy maker Kristin Forbes warned that the move in the pound may have a more persistent effect on inflation and a monetary policy response is needed.
Forbes, one of three BOE officials to vote for an interest-rate increase this month, said it's acceptable to look through inflation shocks if they create deviations from trend rather than a change in the trend itself. Currency moves may be among the most important variables that affect the latter, she said in a working paper published by the central bank on Friday.
"Given the magnitude of the impact of sterling on U.K. headline and core inflation, and the persistence of these effects, monetary policy cannot automatically dismiss the effects of sterling on inflation as temporary and may need to respond in order to ensure that inflation returns sustainably to target," Forbes said in the paper, written with Lewis Kirkham and Konstantinos Theodoridis.
BOE officials have previously said that they can tolerate a period of above-target inflation due to currency moves as it's likely to be a temporary effect. The pound's 14 percent drop since the U.K.'s decision to quit the European Union last year has sent consumer-price growth to nearly 3 percent, well above the central bank's 2 percent target.
That's now causing some uneasiness among members of the Monetary Policy Committee. While only three rate-setters voted to raise rates on Thursday, others said their tolerance for above-target inflation is being reduced.
The central bank is facing the uncomfortable trade-off between supporting a slowing economy under strain from weaker consumer spending, while making sure price growth doesn't get out of hand. In the minutes of this week's meeting, policy makers said that inflation could rise above 3 percent by the fall, and remain above the target "for an extended period."
While many economists see the BOE on hold until Brexit is complete in 2019, Forbes's paper suggests failing to respond to faster inflation could come at an additional price to the economy.
"The more this deviation becomes engrained in underlying inflation dynamics," the "more difficult it will be to unwind in the future," the authors said. Shifts in the "underlying trend inflation rate," whether from exchange rate or other factors, are "persistent" and "will not unwind quickly or automatically," they said.
The analysis divided the drivers of inflation into what causes temporary deviations from trend and what may have a deeper effect on the trend itself, with the latter more likely to need a policy responses. The economists found that the exchange rate has a large impact on trend, much more so than other variables like slack and inflation expectations.
Forbes is due to leave the BOE at the end of the month to return to MIT.
Before it's here, it's on the Bloomberg Terminal.
LEARN MORE