Short-Seller Battleground Heats Up in Asia, Australia
By and
Firms from Glaucus to Gotham show increasing appetite in Asia

Hong Kong market sees a new target from shorts every month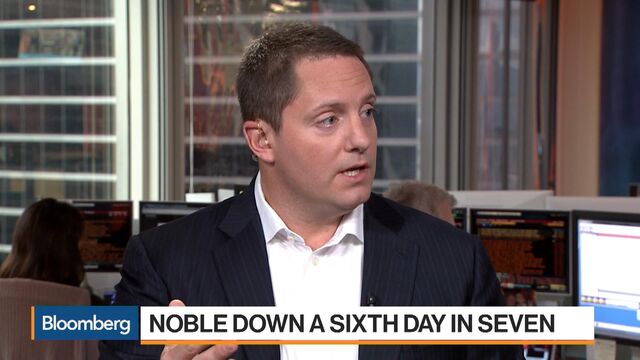 For stock traders looking for a new play in Hong Kong's $4.6 trillion market, there was just one thing to do on Wednesday afternoon last week.
And that was listen in to the Sohn Conference, where famed short seller Carson Block of Muddy Waters Capital LLC had pre-announced when he would reveal his latest target. In the run-up, traders placed bets on who would be named, sending those could-be names tumbling. When it turned out the speculation was wrong, those shares soared back again, with the real target -- Man Wah Holdings Ltd. -- doing the tanking.
The drama showcases an underlying shift in Asia-Pacific equity markets in recent years. Love them or hate them, short selling campaigns are flourishing in the region. Some identify relatively lax corporate governance standards behind the increase, but it could just be down to some of the best ideas having been exhausted in the U.S., the world's most liquid stock market.

In another sign that short selling is taking root, one company has even suggested setting up an alliance to defend against them. While the majority of target firms have been in Hong Kong, markets in Tokyo, Seoul and Sydney have also seen a surge in bearish reports in recent years -- where the reception for research firms that are prepared to stick their reputations on the line is often acrimonious.
"Companies in Asia can no longer ignore activist short-seller analyst reports and simply hope they don't become the next target," said Chris Fordham, the EY Asia Pacific leader for fraud investigation and dispute services in Hong Kong. "Instead they need to take proactive steps to remove the potential bulls-eye from the company, so that should an activist short seller take aim, they will miss their target."
Mixed Record
The record for the shorts has been mixed. Hong Kong, home to roughly one new attack every month, has seen a success rate as high as 81 percent since 2011, according to data compiled by Malaysian bank CIMB Group Holdings Bhd. Success is defined as a notable drop in the share price or either a de-listing or a long-time suspension of the stock. But there have been failures too -- just look at sofa-maker Man Wah, which blasted Block's allegations and is (for now) trading back where it was before his salvo.
Because of their focus on the negatives, rather than the attributes of companies, short-sellers can often have an ugly image, but some market participants say they can be useful.
"Short selling improves price determination by providing an alternative perspective," said Mary Leung, the Hong Kong-based head of standards and advocacy for Asia Pacific at CFA Institute. "It benefits the capital markets ecosystem in the long-term."
That argument is echoed by Martin Wheatley, a former head of Hong Kong's securities regulator. Addressing the Sohn conference last week moments before Block, he said the city had one of the most robust short-selling systems in the world and that bearish bets can add discipline to markets.
Following are some of the companies embroiled in recent battles. While it may take years for a short-seller's thesis to play out fully, we take a look at stock price performance since reports were first released.
Winning Bets
Quintis Ltd. 
Shares of the Sydney-listed owner of sandalwood plantations have been halted for more than a month. Glaucus Research's first foray into Australia saw it allege accounting irregularities back in March. Quintis said the analysis was littered with substantial errors. The now-suspended stock is down 78 percent since then, spurring Glaucus' head of research, Soren Aandahl, to move on to hunting his next Sydney-listed pick. Read more on that one here.
AAC Technologies Holdings Inc.
The supplier to Apple Inc. saw its stock slide more more than 25 percent since Gotham City Research in May questioned the firm's accounting. This tale took an unusual turn this month when Anonymous Analytics, a secretive research provider known for its efforts to expose corporate fraud, slapped a rare recommendation to buy AAC shares, taking issue with Gotham's thesis. AAC shares have risen 17 percent since they ended their suspension, as the company rejected Gotham's claims, announced a possible buyback, and unveiled a new 10 billion yuan ($1.5 billion) line of credit.
China Hongqiao Group Ltd. 
The Hong Kong listed aluminum producer was the subject of an Emerson Analytics Co. critique in February. Hongqiao has rejected Emerson's allegations and is suing the anonymous research group for defamation in the High Court of Hong Kong. It's stock is down more than 10 percent since then and remains halted.
Losing Bets
Itochu Corp.
The Tokyo-listed trading company is up more than 20 percent since Glaucus last July questioned the accounting treatment of three of the firm's investments. Itochu, which has businesses ranging from food and machinery to energy and chemicals, has denied the claims and called the attack a waste of time.
Credit China FinTech Holdings Ltd.
The firm's valuation and investments have been questioned in two Anonymous Analytics reports. The stock is up about 45 percent since the first of those was published in December. Credit China FinTech says the allegations are groundless and contain various misrepresentations.
— With assistance by Adrian Leung
Before it's here, it's on the Bloomberg Terminal.
LEARN MORE