EU Citizens Want a Brexit-Style Vote—to Say 'Yes' to Staying
By
53% in Pew poll would like referendum on membership of EU

Only 18% of those polled would choose to leave the bloc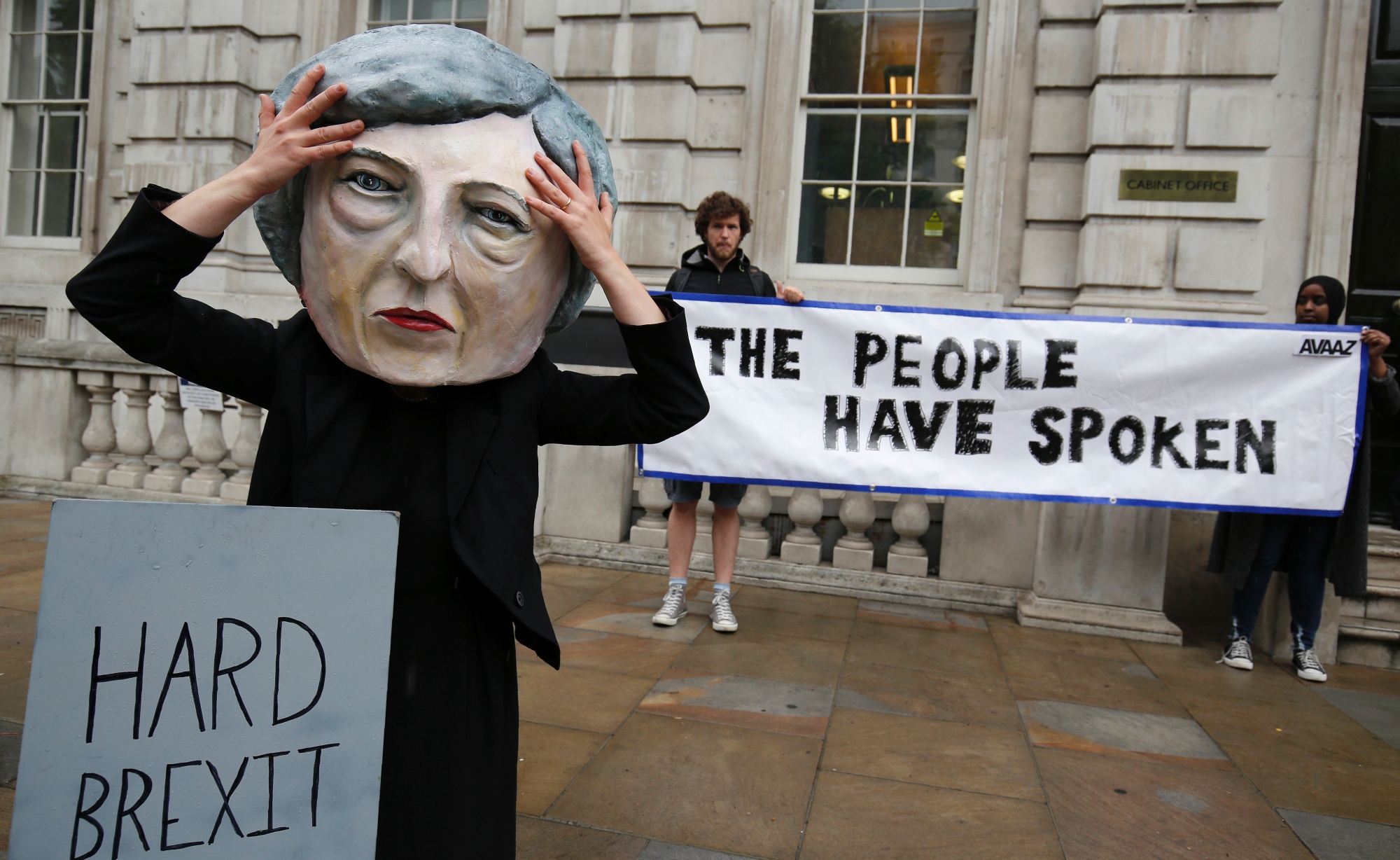 Follow @Brexit for all the latest news, and sign up to our daily Brexit Bulletin newsletter.
Many European Union citizens would like to follow Britain in having a chance to vote on membership of the bloc, although fewer than one in five support leaving it.
That's the finding of a poll by the Washington-based Pew Research Center, which questioned 9,935 people in 10 countries including Britain about the EU. Combined, the nations account for 80 percent of the EU population.
While 53 percent of those surveyed outside of the U.K. would like votes on whether to remain within the region, only 18 percent said they would back leaving.
The result highlights the pressure on EU leaders to ensure the U.K. pays a price for Brexit so that other countries aren't encouraged to follow it out of the bloc. Divorce talks are set to begin next week as the anniversary of the Brexit vote nears.
Greece and Italy are home to the largest support for quitting the EU, although even in those countries a majority want to stay. Sixty-nine percent said the U.K's departure will be a bad thing for the region, more than the 48 percent of Britons who thought the same.
The survey revealed others share Britons' concerns, with an average of 74 percent saying national governments rather than the EU should control migration. Fifty-one percent want capitals to negotiate trade deals.
Sixty-three percent said they hold a favorable view of the EU -- a majority of Greeks disagree -- and 49 percent said they believed Germany has too much influence over decision making in the bloc.
Before it's here, it's on the Bloomberg Terminal.
LEARN MORE