U.S. Advances Sugar Deal With Mexico as Final Pact Due June 30
By and
Commerce Department gives parties one week to submit comments

For additional sugar needs, ratio limits were eliminated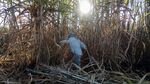 The U.S. and Mexico have advanced a deal on sugar imports, and the governments aim to sign a final version by the end of the month, helping fix a long-standing trade irritant.
Both governments and representatives from Mexico's sugar industry initialed the accord on Wednesday, according to a statement from the U.S. Commerce Department. The agreement is expected to be finalized after gathering feedback from the public over the next week.
The U.S. and Mexico reached a deal in principle last week that sets the amount of Mexican sugar that can be imported into America, the division between raw and refined, and prices.
The agreement could help pave the way for more complex trade negotiations as the two nations along with Canada try to revamp the North American Free Trade Agreement.
The sugar accord cuts the amount of refined sugar that Mexico can send to the U.S. to 30 percent of the total quota from 53 percent. It increases the proportion of raw sugar to 70 percent, while raising prices for both raw and refined shipments. However, a group representing major U.S. sugar refiners didn't endorse the deal, saying it contains a loophole that would allow Mexico to continue dumping sugar into the U.S. at artificially low prices.
U.S. sugar producers "are reviewing the agreement in detail and will continue to consult" with the U.S. departments of Commerce and Agriculture, Phillip Hayes, a spokesman for the American Sugar Alliance, said in an emailed statement on Wednesday.
The terms of the deal announced Wednesday would increase polarity, a gauge of sugar quality, and eliminate ratios on raw and refined sugar imports to meet additional U.S. needs. "In addition, all raw sugar imported into the U.S. from Mexico must arrive freely flowing in bulk in the hold of an oceangoing vessel," according to the statement.
Before it's here, it's on the Bloomberg Terminal.
LEARN MORE