Leader of Liberal Democrats Resigns After U.K. Election
By
Tim Farron said 'torn' between being Christian and politician

At helm since 2011, he said he could have been 'better, wiser'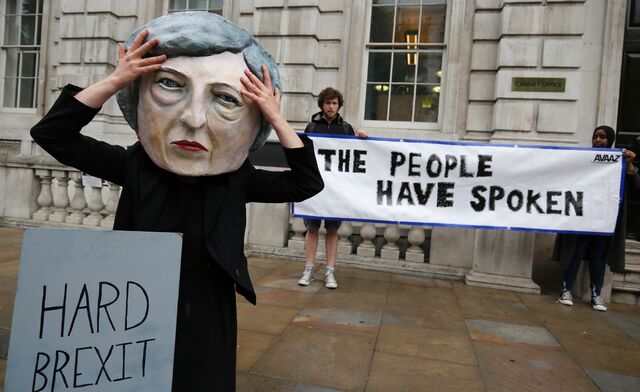 Tim Farron quit as leader of the Liberal Democrats less than a week after the U.K. elections saying that he was torn between " between living as a faithful Christian and serving as a political leader."
Farron, 47, led the most anti-Brexit of the national political parties yet performed disappointingly in a June 8 election that became dominated by the clash between the Conservatives and Labour, squeezing support for smaller parties like his. He inherited a party whose image was tainted from its five years in a 2010 coalition government with the Tories. In the campaign their target voter, the young, flocked to Labour's Jeremy Corbyn.
"I seem to be the subject of suspicion because of what I believe and who my faith is in -- in which case we are kidding ourselves if we think we yet live in a tolerant, liberal society," Farron said in a speech to party staffers at the Liberal Democrats' headquarters in London.
An evangelical Christian, Farron was quizzed during the campaign about his views on whether he believed gay sex was a sin rather than on his socially progressive policies, which included legalizing cannabis.
That made him "feel guilty that this focus was distracting attention from our campaign, obscuring our message," centered on how to soften Brexit. He also raised the possibility of a second referendum on staying in the European Union.
"From the very first day of my leadership, I have faced questions about my Christian faith," he said. "I've tried to answer with grace and patience. Sometimes my answers could have been wiser."
Before it's here, it's on the Bloomberg Terminal.
LEARN MORE