How to Try a President in Brazil
By and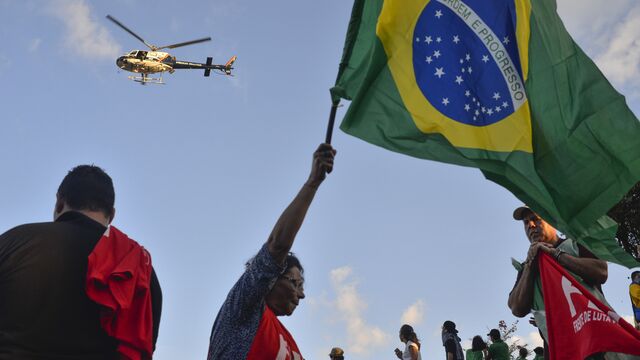 Brazil's chief prosecutor, Rodrigo Janot, is investigating President Michel Temer for allegedly turning a blind eye to corruption and endorsing hush money based on a secret recording between the president and Joesley Batista, the owner of the meat-packing giant JBS. Temer denies the charges, but if indicted and found guilty, he could lose his job. Here is a step by step guide on how the process would work if indeed Janot presses charges against him.
Step One - Supreme Court
The prosecutor's case is delivered to the Supreme Court which notifies the speaker of the lower house of Congress, Rodrigo Maia.
Step Two - House Speaker

Maia must formally notify Temer of the charges against him. From that moment on, the president's lawyers have ten lower house sessions to present their defense. At the same time, Maia sends the paperwork to the Chamber's Constitution and Justice Committee, which must then appoint a sponsor for the case.
Step Three - Constitution and Justice Committee, or CCJ

After Temer presents his defense, the committee has five sessions to discuss the charges. The sponsor then presents a final report with his recommendation on the case that the whole 66-member committee must vote on.

Step Four - Plenary

Regardless of the outcome of the committee hearing, the report goes to a vote in a plenary session of the lower house. The report can be read the very next day after the hearing or on a date of the speaker's choosing.
At least two-thirds of lawmakers, or 342 legislators, need to agree for a trial to go ahead at the Supreme Court.
Each lawmaker must cast his or her vote aloud via microphone.
Step Five - Supreme Court
If approved by the lower house, a trial will take place at the Supreme Court. Temer would be obliged to stand down as president for 180 days while the court case goes ahead. If the trial lasts for longer than that, Temer would return to office while the case continues.
If convicted, Temer would be stripped of office and his political rights. He may also be imprisoned.
The house speaker would become president for 30 days before Congress votes for a new head of state via an indirect election.
Before it's here, it's on the Bloomberg Terminal.
LEARN MORE