GE Power Chief Exits After Losing CEO Contest
By
Exit comes two days after Flannery named as Immelt's successor

Company says it will combine power, energy connections units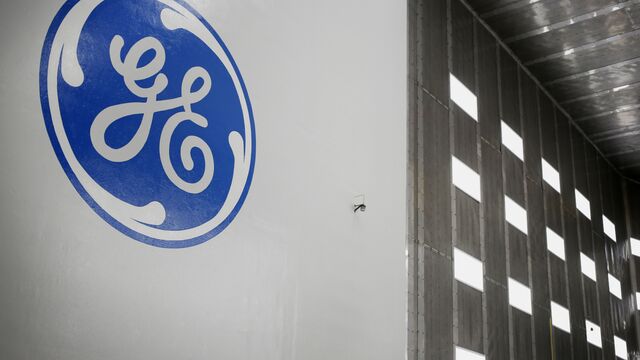 General Electric Co.'s Steve Bolze, once a leading contender to succeed Jeffrey Immelt as chief executive officer, is leaving the company just days after missing out on the top job.
"Some time ago, Jeff Immelt and I agreed that when the succession process was complete, and if I were not chosen, I would retire from GE and move on," Bolze, the 54-year-old head of GE Power, said in a note to employees Wednesday. "I cannot tell you how proud and grateful I am to have been considered."

Bolze's exit recalls the executive exodus more than 16 years ago when Immelt was chosen to succeed Jack Welch -- and raises the question of whether other managers are poised to depart. In naming John Flannery as the next CEO on June 12, Immelt said the transition was being handled "in a different way," drawing praise from analysts who said the company's goal was to avoid the disruption of high-profile departures.
Chief Financial Officer Jeff Bornstein, who was said to be in the running to take over from Immelt, was promoted to vice chair this week. GE Oil & Gas boss Lorenzo Simonelli, who analysts viewed as another potential successor, will run Baker Hughes after it merges with GE's oilfield-equipment unit.

While GE has taken steps to avoid losing top talent, Bolze's departure "has echoes of the 'brain drain' debacle of the previous CEO transition in 2000," Deane Dray, an analyst with RBC Capital Markets, said in a note. Given his age, Bolze may resurface as CEO at another industrial company or go into private equity, Dray said.
CEO Tenures
GE was little changed at $28.55 at 11:45 a.m. in New York. The shares fell 10 percent this year through Tuesday, compared with the 9 percent advance of the S&P 500 Index.
Chief executives at GE often stay for at least a decade, leaving little room for advancement for top executives who miss out. Welch was in the role for about 20 years. In the previous CEO transition, Immelt's appointment prompted the departure of two high-profile leaders, Jim McNerney and Robert Nardelli. McNerney went on to lead 3M Co. and Boeing Co., while Nardelli helmed Home Depot Inc. and Chrysler.
This time, the "much more subtle" process may not lead to as many exits, said Nicholas Heymann, an analyst with William Blair & Co. Bolze has "probably got his sights set on running a company."
Flannery, 55, is a decade older than Immelt was when he took over.
Power Reorganization
Russell Stokes, a 20-year GE veteran who runs the energy connections business, will take over as CEO of GE Power on July 3, the Boston-based company said in a statement. The power division, which makes gas turbines, is GE's largest manufacturing business, with sales last year of $26.8 billion. It recently introduced its H-class turbine, GE's largest.
Stokes, 45, has led the energy connections business the last 18 months and previously ran the locomotives unit. He "brings a strong combination of operational, industrial and energy experience to this role, and can now scale his leadership skills," Immelt said in the statement.
GE said it will combine the power and energy connections businesses into a single division in the third quarter. The company said last week that it's starting talks with potential buyers of its iconic light-bulb operations, part of the $15.1 billion energy connections unit.
Before it's here, it's on the Bloomberg Terminal.
LEARN MORE