It's Hare and Tortoise for Stocks Across Atlantic
By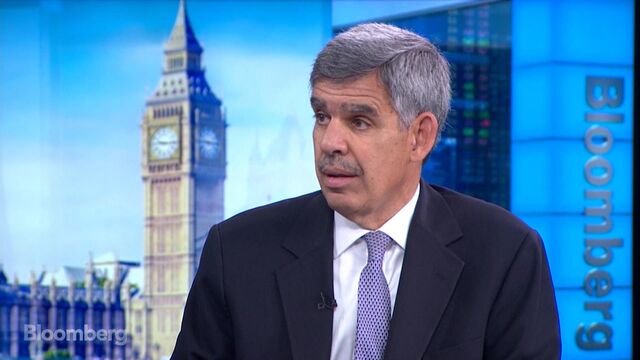 Like the proverbial hare racing against the tortoise, European stocks that notched up gains quickly earlier this year are starting to slow down even as U.S. equities keep a steady pace.
While the start of 2017 saw a clamor of strategists and investors betting that the region's equities would beat Wall Street peers, the relative trade is swinging back. The Stoxx Europe 600 Index has lagged the S&P 500 Index since mid-May, a trend Deutsche Bank AG predicts will continue in the coming months.
A key concern weighing on sentiment is whether improvements in euro-area data, which helped lift equities earlier this year, have peaked. A Citigroup Inc. gauge measuring the region's economic surprises has halved since an April high. And while some stock investors had hoped for hints of monetary-policy tapering from the European Central Bank, President Mario Draghi last week urged patience, saying economic expansion had yet to translate into stronger inflation.
"Europe is now a massively overcrowded trade," said Michael Ingram, a strategist at BGC Partners in London. "The question is: Is this as good as it gets for the region? The answer is probably yes, despite Super Mario's monetary methadone. Economic data will likely moderate from here, which may weigh on the equity market."

The Stoxx 600, which outperformed the S&P 500 in March and April, is now up a little over 8 percent for the year, less than the 9 percent gain in the S&P 500. The European benchmark has trailed its U.S. counterpart in three of the past four years.
Among signs that expectations for the region's prospects may have peaked, fewer fund managers in a Bank of America Merrill Lynch survey now see the European economy strengthening in the next 12 months versus a May poll. An unexpected decline in German investor confidence in June also indicated that exaggerated optimism is beginning to moderate.
In the U.S., traders expect the Federal Reserve to raise borrowing costs for the second time this year in Wednesday's decision, just as the S&P 500 Index rallied to a new high yesterday. And while a gauge measuring economic surprises there has tumbled in recent months, Deutsche Bank strategists expect a rebound. Industries that make up the bulk of the U.S. economy continued to expand at a solid pace in May, adding to signs of steady growth this quarter.

European equities only tend to outperform the U.S. when the region's economic growth is stronger, according to Deutsche Bank's strategists, who deem such a scenario unlikely this year. Current purchasing managers' index levels also imply gross domestic product well in excess of the highest forecast, they wrote in a note Tuesday. The euro-area economy is set to expand 1.7 percent this year, slower than last year and versus 2.2 percent for the U.S., according to the average of estimates compiled by Bloomberg.
"We expect this underperformance to continue, as euro-area macro surprises turn negative, while those in the U.S. start to rebound from negative levels," the strategists including Sebastian Raedler wrote. "If euro-area macro surprises normalize relative to those in the U.S., this would be a negative for European equities relative to U.S. equities."
Before it's here, it's on the Bloomberg Terminal.
LEARN MORE