Your Evening Briefing
Here are today's top stories
Bloomberg News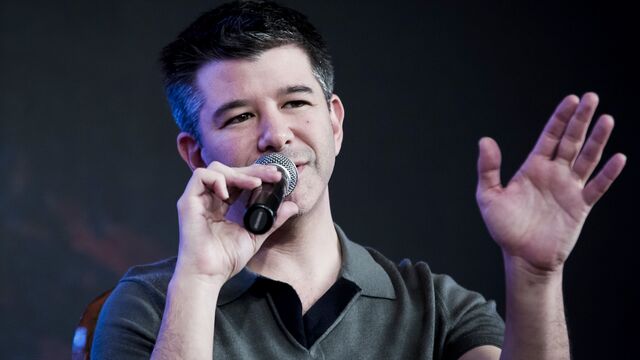 Want to receive this post in your inbox every afternoon? Sign up here.
Good afternoon. Along with the release of nearly 50 recommendations to improve Uber's workplace culture – several of them symbolic in nature, like renaming the office's "War Room" to the "Peace Room" – CEO Travis Kalanick will take a leave of absence. Russian hackers attacked voter databases and software systems in almost twice as many states as previously reported. And many tech companies are getting into the auto industry; today we know what Apple's plans are. –Emily Banks
Russian cyber hacks on the U.S. electoral system were far wider than previously known. Hackers hit systems in 39 states. In Illinois, investigators found evidence that cyber intruders tried to delete or alter voter data in the summer and fall of 2016. The hackers accessed software designed to be used by poll workers on Election Day, according to three people with direct knowledge of the U.S. investigation into the matter.
Jeff Sessions said he never spoke with Russian officials concerning "any type of interference" with the 2016 presidential campaign and called Russia collusion allegations an "appalling and detestable lie." The attorney general, in testimony before the Senate Intelligence committee on Tuesday, said he recused himself from the Russia investigation because of Department of Justice regulations, not anything he did personally. He said interference in elections can't be tolerated
 Uber CEO Travis Kalanick told staff he will take a leave of absence. Upon his return, the date of which is unknown, he will be stripped of some duties and appoint an independent chair to limit his influence. At a staff meeting, the company conveyed the results of a probe conducted by Eric Holder, the former U.S. attorney general who Uber hired to look into allegations of harassment, discrimination and an aggressive culture.
 Tim Cook revealed Apple's secret work on self-driving technology, "the mother of all AI projects." After years toiling on its car project, Apple's CEO laid out exactly what the company is up to in the automotive market. "We're focusing on autonomous systems," Cook said in an interview on Bloomberg Television.
Time Warner Cable actually made itself less awful–now that it's called Spectrum. Acquired by Charter Communications in 2016, Time Warner Cable was officially rebranded earlier this year. Now, tales of woe have become expressions of joy. With Charter in charge and a corresponding branding shift, consumer perception is headed skyward.
Robert Samuel will wait for anything ... for a price. He's the CEO of Same Ole Line Dudes LLC, a professional line-sitting service with dozens of employees, all independent contractors. At first, he waited for iPhones and wasn't sure the business was sustainable. Then the Cronut was invented. He's sold his spot in lines for Saturday Night Live tapings, for famous speakers, for anything that created a queue.
Buy a $26 million jewel of a mansion nestled among German palaces. During the sliver of time between world wars, when Germany wasn't suffering from hyperinflation or teetering on the knife's edge of civil war, a flour tycoon named Kurt Kampffmeyer built a 15,000-square-foot villa on a lake in Potsdam, about 12 miles southwest of Berlin. The house was a mishmash of styles—part baroque, part neoclassical—and overlooked an area comprising (former) imperial landholdings. It's on the market for 23 million euros.

Before it's here, it's on the Bloomberg Terminal.
LEARN MORE