Jack Welch's Handover at GE Triggered a New Generation of U.S. CEOs
By
Immelt successor chosen this week with intent to avoid exodus

Manufacturer's alumni have run Boeing, Home Depot, Honeywell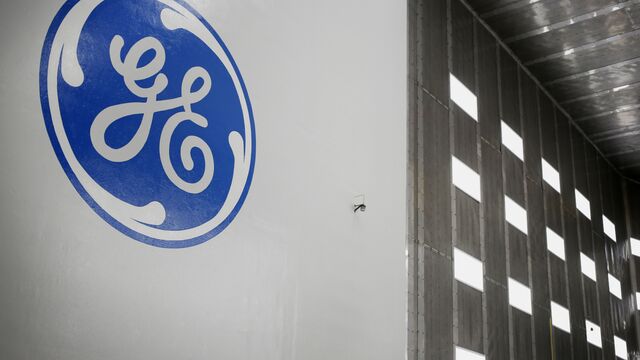 General Electric Co. created a generation of corporate bosses when former Chief Executive Officer Jack Welch selected Jeffrey Immelt as his successor in 2000, a move that kicked off an exodus of skilled managers.
Immelt's runners-up in that decision went on to run Boeing Co. and Home Depot Inc. An earlier winnowing prompted the departure of an executive who ended up running Honeywell International Inc.

Now, as Immelt prepares to hand the reins to John Flannery, the company is trying to avoid the same results. Where Welch had a high-profile bake-off -- and even said publicly he expected the losers to leave GE -- the company kept its latest deliberations under wraps until the announcement this week. The goal was to to "avoid the disruption of having very senior leaders immediately depart," said Deane Dray, an analyst with RBC Capital Markets.
"Maybe that was the norm 15 years ago, but GE vowed that they would not repeat that," said Deane Dray, an analyst with RBC Capital Markets.
The company didn't identify who else was under consideration. But Jeff Bornstein, the chief financial officer who was said to be a finalist for the top post, was promoted to vice chair. Immelt stressed the importance of "the Flannery-Bornstein partnership," and said the succession shouldn't be a repeat of the process he won when Welch stepped down.
"This is being done in a different way," Immelt said in a conference call with investors Monday. "We've got a good transition under way and good replacements in place and a deep bench."
Still, Boston-based GE is still seen as a top incubator of management talent. The corporate landscape is overflowing with GE alumni running major companies:

Jim McNerney Jr.
McNerney jumped to 3M Co. as chairman and CEO shortly after the Immelt decision. He became CEO of Boeing in 2005, bringing Welch's focus on financial discipline to the U.S. planemaker after early stumbles with the 787 Dreamliner, the company's costliest jetliner. He stepped down in 2015, when Dennis Muilenburg took over.

Robert Nardelli
A Welch protege who joined GE in 1971 and eventually ran the power systems division, Nardelli left the company almost immediately after he was passed over for CEO in favor of Immelt. He became CEO of Home Depot, where he stayed until 2007, and later ran Chrysler.

Dave Cote
After Welch told Cote at a private dinner he wasn't among the finalist for GE's top job, the then-chief of GE's appliances unit left the company in 1999. Following a brief stint as CEO of auto-parts maker TRW Inc., Cote took over at Honeywell International Inc. in 2002. He handed the CEO reins to Darius Adamczyk in March and will remain chairman until next year.
Scott Donnelly
In a 19-year career at GE, Donnelly rose to head of the prominent aviation unit. He was named CEO of Textron Inc. in 2009 after spending 18 months as chief operating officer. Donnelly steered Textron and its flagship private-aircraft maker Cessna through a business jet slump. With investment in new planes including the Latitude, Cessna's shipments have risen since 2013, bucking an industry trend.

David Calhoun
Calhoun left GE in 2006 after a 27-year career in which he had run most of the major businesses including transportation, aircraft engines, lighting and reinsurance. He became CEO of VNU, a media company owned by a group of private-equity firms including Blackstone Group and KKR & Co. VNU changed its name to Nielsen in January 2007. Calhoun stepped down in 2014 to head Blackstone's private equity operations.
Kevin McAllister
After joining GE in 1989, McAllister worked his way up in the jet-engine unit and became CEO of the services business. A potential candidate to run GE Aviation, he was snatched by Boeing last year to head the company's $65 billion commercial airplane division.
Tom Gentile
Gentile has been president and CEO of Spirit AeroSystems Holdings Inc., Boeing's largest supplier, since 2015. He previously served as chief operating officer for GE Capital, led GE's health-care systems business and ran GE Aviation's Services division.

Lorenzo Simonelli
The Italian-born head of GE Oil & Gas joined the company in 1994 and analysts considered him to be a possible replacement for Immelt. Simonelli will become CEO of Baker Hughes following the close of a merger of the company and GE's oil unit. He won't be leaving the GE family entirely, though: GE will own 62.5 percent of the combined company.
— With assistance by Thomas Black, and Julie Johnsson
Before it's here, it's on the Bloomberg Terminal.
LEARN MORE