A Two-Day Selloff Barely Dented Tech
By
Tech stocks still soaring above peers a warning to bears

Relationships to indexes, stocks harken back to dot-com levels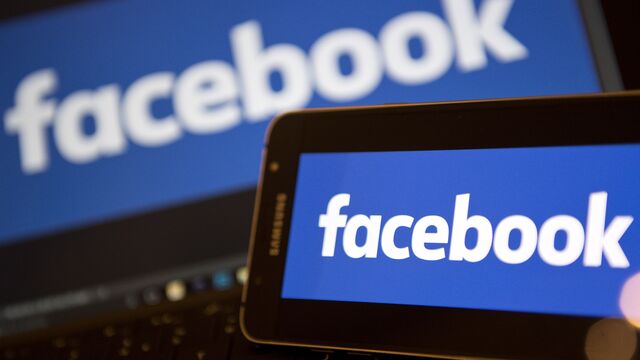 The biggest two-day rout since Brexit did nothing to dislodge technology companies from the equity market penthouse.
Even after surrendering $176 billion of market value since Friday, the S&P 500 Information Technology Index remains perched at the highest level relative to the full index since 2001. The ratio between the two sat at 0.40 before Friday, 25 percent higher than the 10-year average.
Today's its 0.39.
For bulls, it's evidence the selloff was little more than a corrective measure, unsupported by any change in the fundamental outlook for technology. To bears, it means tech could have more room to fall as the group reverts to more typical valuations.
"This mini-correction was a normal reaction after Nasdaq had risen so much faster than the other indexes in the first half of 2017," Louis Navellier, chairman and CEO of Navellier & Associates Inc., wrote in a note to clients.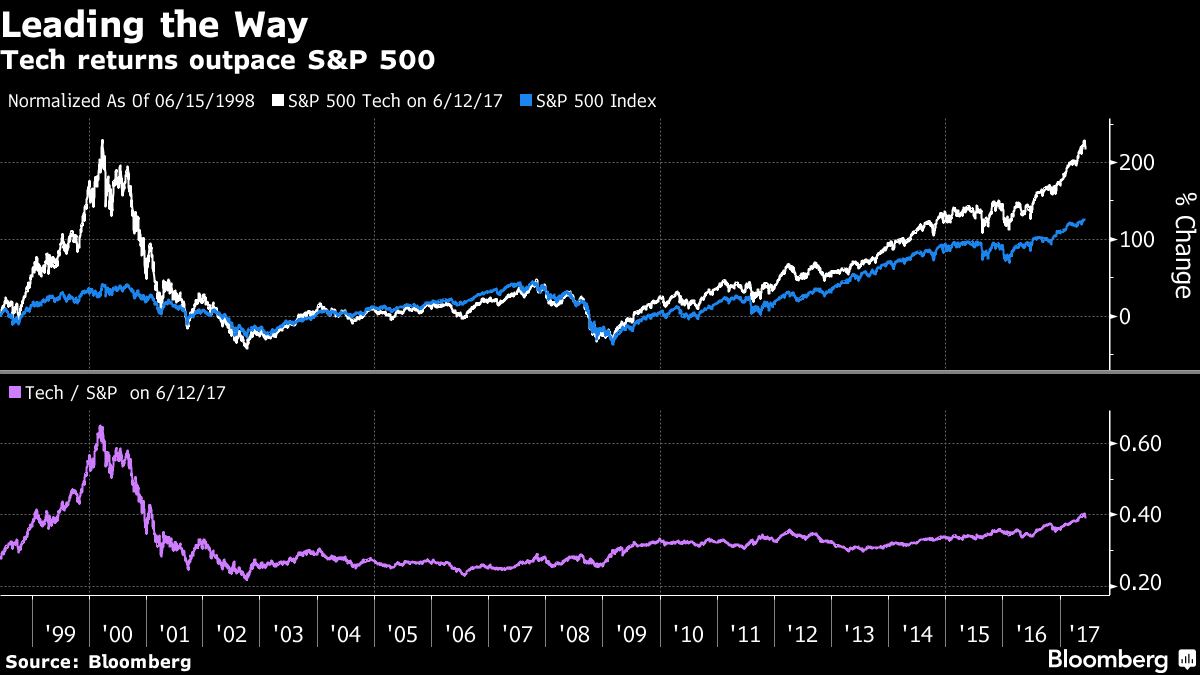 The degree to which tech has surpassed its peers is more apparent in comparison to one of the S&P 500's biggest laggards the past year. The tech index level remains twice that of S&P 500 energy companies, at a gap two standard deviations higher than the 1-year average.

After trouncing its value-stock counterpart in the first six months of the year, the Russell 1000 Growth Index fell five of the six days through Monday. Yet the turnaround is barely noticeable relative to the gains the group has piled on of late. Compared with the value index, tech shares are higher than they've been 88 percent of the time the past year.
"Logically this factor rotation should inspire a larger market shakeout," Milind Sharma, chief executive officer at QuantZ Capital Management, said in an email. "But that remains to be seen given that VIX is less than 12 still and complacency rules."

And there's the market cap element. Mega-cap tech shares have dominated the rally, leaving small-cap shares in the dust this year. That's a stark difference from what happened in the wake of the U.S. election, as the Russell 2000 Index sped past tech stocks before hitting a standstill in 2017.
While the both groups hit records last week, the gap between small-cap stocks and tech is the widest since before the election. 

Quotes from this Article
Before it's here, it's on the Bloomberg Terminal.
LEARN MORE