Trump Says Lynch Gave Hillary Clinton 'Free Pass,' 'Protection'
By
President lashes out at former attorney general, media

Trump tweets as his attorney general prepares to testify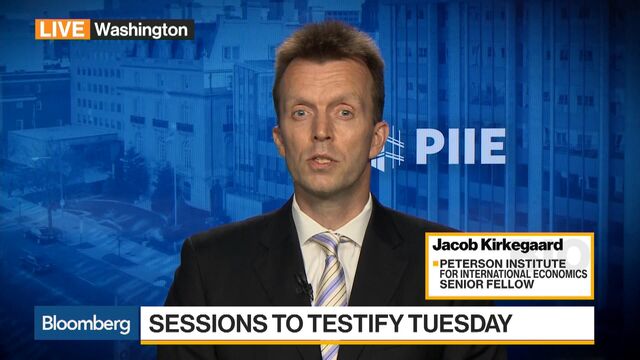 President Donald Trump alleged Tuesday -- without offering any proof -- that former Attorney General Loretta Lynch broke the law by giving former Secretary of State Hillary Clinton a "free pass."
"A.G. Lynch made law enforcement decisions for political purposes...gave Hillary Clinton a free pass and protection. Totally illegal!" Trump said on Twitter.
Trump's allegation that Lynch committed a crime comes as Trump's own attorney general, Jeff Sessions, prepares to testify at an open hearing before the Senate Intelligence Committee at 2:30 p.m. Tuesday.
Former FBI Director James Comey testified to the same panel last week that he decided to speak publicly about the probe of Clinton's use of private email to conduct public business after concluding that Lynch had the appearance of a conflict of interest.
Comey said Lynch lost credibility to discuss closing the email investigation because she met with former President Bill Clinton on a plane on the tarmac in Phoenix in June 2016. Lynch had said they didn't discuss the email probe.
Comey's comments on the Clinton email probe were overshadowed by his descriptions of meetings with Trump over the Federal Bureau of Investigation's probe of Russia's meddling in the U.S. presidential election.
Before it's here, it's on the Bloomberg Terminal.
LEARN MORE