Rubio Enlists Ivanka Trump to Promote Bigger Child Tax Credit
By
Family-oriented tax overhaul meeting set for later this month

First daughter has pushed for child-care tax deductions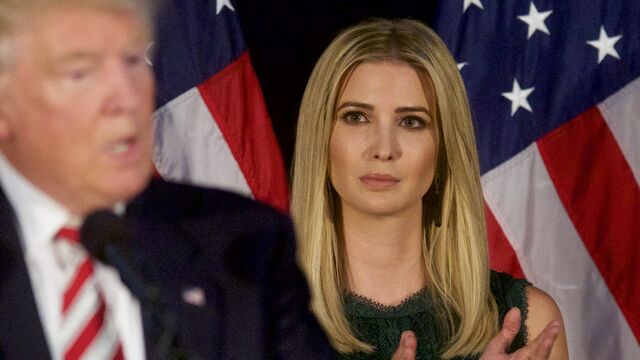 Senator Marco Rubio has recruited Ivanka Trump to help promote his proposal for a new enhanced child tax credit.
Rubio is inviting members of Congress to a private discussion on family-oriented tax overhaul initiatives featuring President Donald Trump's daughter, who's a White House adviser, according to an email obtained by Bloomberg News. The subject line of the invitation email from Rubio's office read: "Meeting with Ivanka Trump on Child Tax Credit." A Rubio aide confirmed the meeting will take place later this month.
The Florida Republican has pushed for the creation of a $2,500 refundable child tax credit, alongside existing credits for dependents. The current tax credit for children is limited to $1,000. The child credit was included in a proposal Rubio released in 2015 with ultraconservative Senator Mike Lee of Utah.
Ivanka Trump has asked lawmakers writing a tax overhaul to include a deduction for child-care expenses, but with a price tag of as much as $500 billion over a decade she will have trouble finding support in Congress.
A White House spokeswoman didn't immediately respond to a request for comment.
The Trump administration's tax outline released in late April called for tax relief for families with child and dependent care expenses, without providing any specifics.
Rubio and Trump were bitter rivals during the 2016 campaign for the GOP nomination, when Trump derided him as "little Marco" and the senator called Trump a "con man," and mocked the size of his hands. That antipathy gave way after Trump won the nomination and Rubio endorsed him for president.
Before it's here, it's on the Bloomberg Terminal.
LEARN MORE