Expanded Russia Sanctions Gain Bipartisan Support in Senate
By
Amendment says Congress could review move to lift penalties

McConnell promising vote to add Russia provision to Iran bill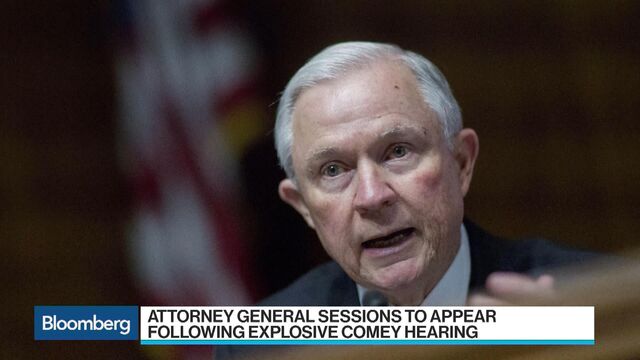 Several U.S. senators struck a bipartisan deal to expand existing sanctions against Russia and let Congress review any move by President Donald Trump to lift existing penalties, a sign of congressional frustration amid probes of interference in the 2016 election.
Under the agreement, new sanctions could be levied on entities engaging in "malicious cyber activity," according to a summary released late Monday by four senators, including Banking Chairman Mike Crapo and Foreign Relations Chairman Bob Corker, as well as the ranking Democrats on the those panels, Sherrod Brown and Ben Cardin.
Senate Majority Leader Mitch McConnell has said the Senate will hold a vote to add the amendment to an Iran sanctions bill, S. 722, being debated this week.
"By codifying existing sanctions and requiring congressional review of any decision to weaken or lift them, we are ensuring that the United States continues to punish" Russian President Vladimir Putin "for his reckless and destabilizing actions," Senate Minority Leader Chuck Schumer, a Democrat from New York, said in a statement. "These additional sanctions will also send a powerful and bipartisan statement to Russia and any other country who might try to interfere in our elections that they will be punished."
Resolution of Disapproval
The amendment would require the administration to explain any moves to ease or lift sanctions, and create a new mechanism for Congress to review and block any such effort.
The provision would put into law penalties that were imposed by the Obama administration on some Russian energy projects, a 2014 move that came in response to Russia's actions in Ukraine. It would also allow new sanctions on state-owned entities of the Russian economy, including mining, metal, shipping and railways. And it would ask the administration to prepare a study on the possible effects of expanding sanctions to cover sovereign debt and any derivative products.
In announcing the deal, the four senators cited Russia's meddling with last year's election, as well as its actions in Ukraine and Syria.
Corker said Tuesday that the Russia sanctions make up a "strong bill, it sends a very strong message to Russia."
Secretary of State Rex Tillerson suggested Tuesday that the administration might oppose the Russia sanctions amendment.
"What we would like is the flexibility" to turn the heat up on Russia when we want to," he told a Senate panel, adding that there are some channels of discussion opening up with the country. "What I wouldn't want to do is close the channels off."
But Corker said he conferred with the administration in fashioning the amendment.
"Oh, I think he will sign it into law," Corker said of Trump. "I've talked with Tillerson along the way."
Sessions Testimony
The deal came less than 24 hours before Attorney General Jeff Sessions was slated to testify before the Senate Intelligence Committee about his meetings with Russian envoys during the campaign. It's the latest sign that some lawmakers intend to push back on Trump's efforts to improve relations with Moscow.
U.S. intelligence agencies have concluded that Putin ordered a campaign to undermine faith in the democratic process and the candidacy of Trump's opponent, Hillary Clinton. Congressional committees and the FBI are investigating the Russian interference and whether there was any collusion with Trump's campaign.
— With assistance by Nick Wadhams, and Laura Litvan
Before it's here, it's on the Bloomberg Terminal.
LEARN MORE