Finance
KKR Gives Industrial Workers a Piece of the Action
The bid to boost returns is entrenched in the tech sector but rarely found among old-fashioned manufacturers—and it gets harder as a company grows.
By and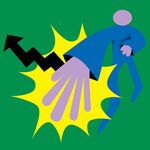 As one of the original "barbarians at the gate" in the takeover battles of the 1980s, KKR & Co. became an icon of the private equity ­industry's bare-knuckle approach to business. Lately it's talking about a strategy for boosting returns that sounds a lot more friendly: Giving employees an ownership stake of a business KKR controls.
In May, Gardner Denver Holdings Inc., a maker of gas compressors and vacuum systems, went public and awarded shares worth a total $100 million to about 6,000 employees who weren't already included in the company's equity program, including hourly workers and customer service and sales staff. As its executives rang the bell at the New York Stock Exchange, workers learned they would each get shares equal to about 40 percent of their annual salaries.
The move is the brainchild of Pete Stavros, head of KKR's industrials team and also chairman of Gardner Denver. He's betting that turning rank-and-file workers into shareholders will improve the bottom line, an idea that's entrenched in the technology industry but rarely found among old-­fashioned, blue-collar manufacturers. "It goes against the stereotype that private equity is all about making money at the expense of workers," Stavros says. "Treating employees like owners and business partners—that's how you can create value and make this more than just a feel-good story."
The practice has its skeptics. As with any boost to compensation, issuing shares to workers is an immediate cost for a company, and the programs aren't always easy to manage. "It's a sound idea, but it gets a lot harder to do the bigger the company gets," says Bruce Ellig, former worldwide head of human resources at Pfizer Inc. and author of several books on compensation. "The issue is how to best distribute the equity and make employees hold on to it."
Employees including managers now own about 10 percent of the company, compared with 1.4 percent before KKR bought it in 2013. After the initial public offering, KKR owns 75 percent. As is typical of a buyout firm, it funded most of its $3.9 billion purchase of the Milwaukee-based company in 2013 with borrowed money—almost $3 billion in loans and bonds. Debts from a buyout deal generally end up on the books of the target company, and the company went public owing more than $2.7 billion. Proceeds from Gardner Denver's $898 million IPO paid down some of its debts, and the company is less leveraged than many post-buyout stocks, but employees are getting shares of (and working for) a company with a lot of bills to pay.
Shares of the company have climbed 15 percent since the May IPO. To Stavros, who wrote a paper while a student at Harvard Business School about employee ­share-ownership plans, manufacturers can make good prospects for employee ownership. In tech, for example, success often comes from betting on the right trend or on a single founder or chief executive officer, he says. By contrast, most manufacturers operate in a low-growth environment where they must do "a million things a little better" to excel, such as reduce scrap rates and improve plant productivity. Front-line workers know best where operational inefficiencies exist and how to fix them, and equity ownership lets them share in the fruits of their efforts.
KKR says it's doing other things to improve employee engagement, including an added focus on professional development programs and efforts to educate workers on how their jobs can have an impact on the stock price. Gardner Denver's employees received fully vested common stock with a selling restriction that lapses after two years. The grants came on top of their normal salaries. Shares were picked over stock options or other profit-sharing securities, such as stock appreciation rights, because they're easier to explain and retain value even if the stock price falls, Stavros says.
Employee share ownership of some type is an old idea that's had its ups and downs. Pfizer pioneered companywide stock option grants in the 1950s, Ellig says. Businesses such as PepsiCo Inc. followed suit in the 1970s and 1980s. Broad use of options chilled after a 1995 change in the U.S. tax code required companies to book expenses for the securities. The bankruptcies of Enron Corp. and Lehman Brothers Holdings Inc. underscored the perils of working and investing in the same place, as employees found themselves both out of a job and suffering from a huge financial loss.
Today more than 25 million American workers are part of some form of employee-ownership program, including an option to buy stock at a discount or receive part of their compensation in shares, says Corey Rosen, co-founder of the National Center for Employee Ownership. He says research shows that those who participate in ownership plans tend to outearn peers, accumulate bigger nest eggs, and stay at their jobs longer. The effects are larger among less affluent workers. "We keep searching for ways to deal with income inequality, but we always run into this seemingly inevitable trade-off between equity and efficiency—the idea that redistribution of wealth makes the economy less efficient," Rosen says. "But here's the idea that precisely because you treat people better by giving them economic security, the company performs better."
In the best-case scenario, employees come to work more motivated, collect stock dividends, and see the value of their stakes grow as the shares appreciate. Yet stock performance is subject to market swings spurred by outside factors. Gardner Denver, for example, is likely to be sensitive to oil prices because many of its customers are in the energy sector. This could discourage employees with hopes of a windfall or make them feel power­less if shares decline despite their efforts on the factory floor, says David Hofrichter, leader of the executive compensation practice at Aon Hewitt. Incentive awards often work best when payouts are based on goals closely related to the recipient's work, he says.
Stavros and his team say they've seen examples of cost savings at the handful of companies—most of them still private—where they've put in place owner­ship programs. These range from a truck driver who started taking more efficient delivery routes to buyers who began measuring the thickness of metal sheets to keep supplier costs in check.
Gardner Denver is the first attempt by KKR's industrials team to implement the model at a public company. Despite the uncertainties, Stavros is convinced the model will work. "To me, it's common sense," he says. "Private equity is all about alignment. You put the right incentives in place and do the broader engagement work to show people you actually care, and the results start to pour out."
BOTTOM LINE -
Employee stock ownership may instill a sense of a stake in a company's performance, but the ups and downs of share prices aren't always under workers' control.
Before it's here, it's on the Bloomberg Terminal.
LEARN MORE