Uber's Michael Leaves as Board Approves Sweeping Changes
By
Emil Michael is replaced by David Richter as business head

Board also discussed CEO Travis Kalanick taking a leave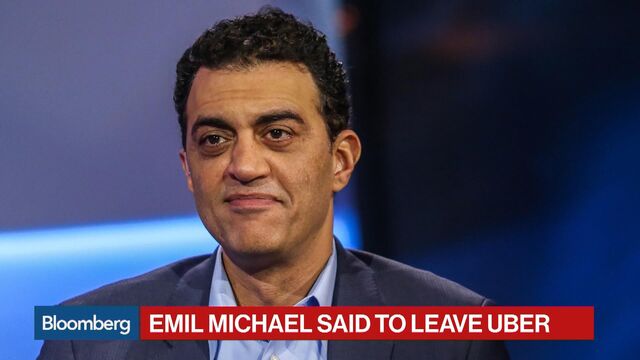 Uber Technologies Inc. ousted Emil Michael, the company's head of business and founder Travis Kalanick's closest confidant, stemming from an investigation into workplace harassment and culture that was presented to directors on Sunday.
Michael, who joined Uber in 2013, was involved with at least two incidents of alleged executive misbehavior that were part of the probe led by former U.S. Attorney General Eric Holder. The San Francisco-based company's board met for more than six hours on Sunday to discuss the findings of that investigation, and directors approved all the recommendations, a board representative said, without elaborating on the details.
The suggested actions from the Holder report included parting ways with Michael and adding more independent board members, people familiar with the matter said. Uber is planning to appoint Wan Ling Martello, an executive vice president at Nestle SA, to the board.
The company, which is closely held but valued at $69 billion, plans to begin implementing the changes early this week and will outline them to employees at a meeting Tuesday. Ryan Graves, a director and longtime Uber executive, told employees of Michael's departure in an email, describing him as "instrumental in building the business we have today." Michael will be replaced by David Richter, who was vice president of strategic initiatives before his promotion, according to a staff email obtained by Bloomberg.
"David is an extremely talented leader, and I have high confidence in his ability to help drive the company forward," Michael wrote in an email to employees. "Uber has a long way to go to achieve all that it can, and I am looking forward to seeing what you accomplish in the years ahead."
Other considerations at the board meeting included a possible leave of absence for Chief Executive Officer Kalanick, who has been under fire for his involvement in the alleged incidents in question and his coarse management style. In addition to responding to a series of scandals, Kalanick has been grappling with the accidental death of his mother, whose funeral was Friday.
The investigation by Holder's law firm, Covington & Burling LLP, and a separate examination of human-resources matters by Perkins Coie LLP were provoked by allegations of sexual harassment and discrimination from a former employee in February. The scope soon expanded to include over 200 HR claims and resulted in the firings of more than 20 employees.
Watch Next: How Uber's Controversial CEO Built an Empire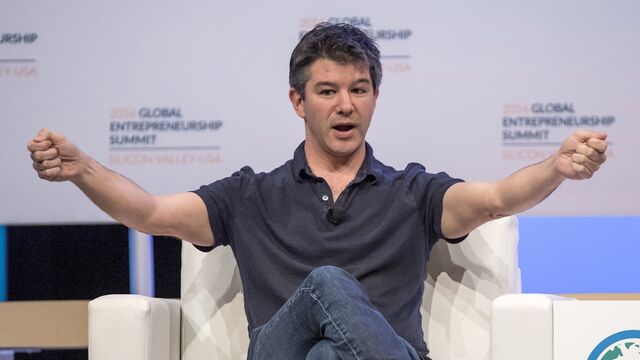 Before it's here, it's on the Bloomberg Terminal.
LEARN MORE