Photographer: Josh Dickinson/Bloomberg
Luxury Travel
Four Collapsible Suitcases That Are Sturdy, Beautiful, and Easy to Stow
If shoving your suitcase into your closet is more painful than packing, here's your salvation.
By
My suitcase lives permanently propped open on the floor of my bedroom, somewhere between my dresser and my closet. It's a symptom of my job as a frequently-on-the-go travel editor, yes, but it's also a symptom of something else: too little closet space and too much loyalty to my hard-sided carry-on.
I wasn't always this way. For years, I roamed the globe with a turquoise, soft-shelled Biaggi spinner; every time I came home and finally unpacked it, a small dial inside the suitcase would unlock its sturdy walls and allow them to collapse into the body of the bag. I'd flatten it to the height of a few inches and shimmy it into a designated crevice.
Eventually the zipper broke on my Biaggi, and I graduated to sturdier, hard-sided bags. But in the intervening time, collapsible luggage graduated beyond its early phases of experimental design. No fewer than four exemplary suitcases have come on the market in recent months—each with an origami-like quality that facilitates compact storage. Here are the standouts you ought to consider.
For Weekend Warriors: Stowaway by Paravel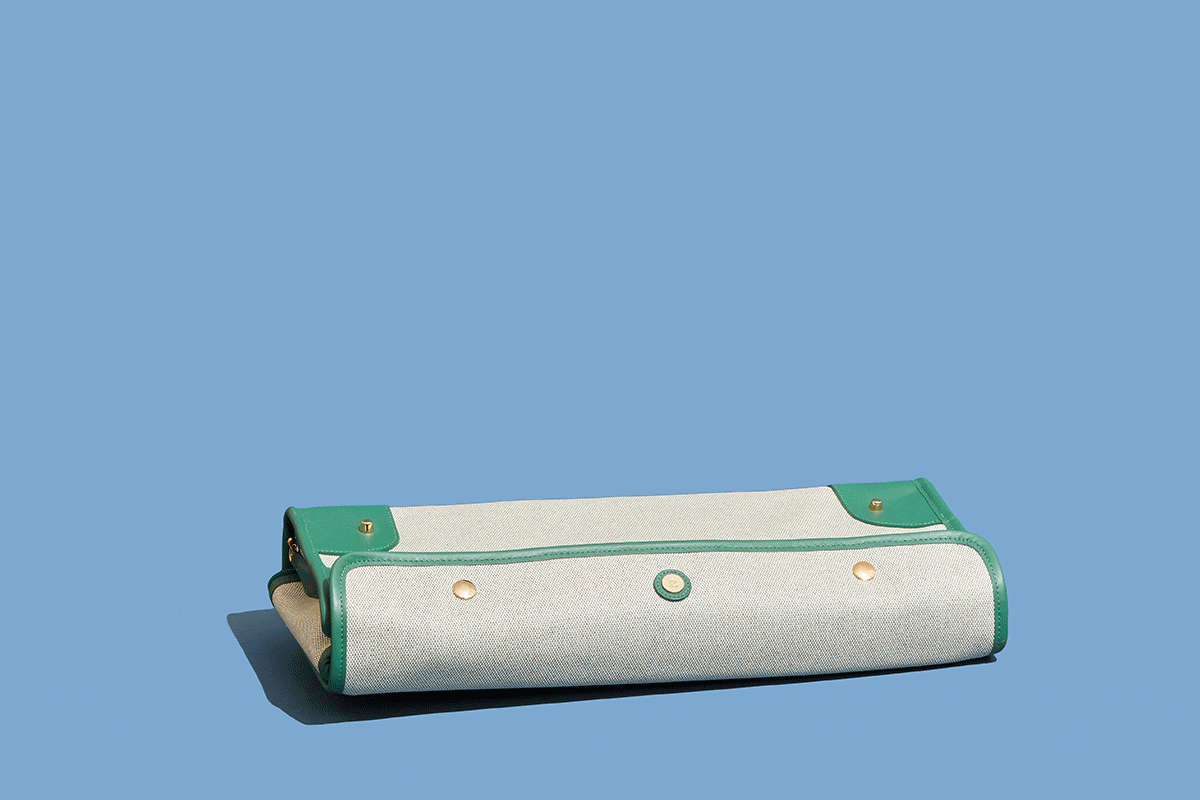 The design of this oversize, leather-trimmed briefcase relies heavily on golden-age nostalgia—it wouldn't seem out of place strapped to the back of a classic motor car in the British countryside. But the functionality is very 2017. Its canvas construction is both sturdy and stain-proof, with a lockable zipper and a shoulder strap for easy carrying. Propped open, it's large enough for a couple to use on a weekend trip. (I even got a freezer bag full of kibble for my Bernese Mountain Dog in there—along with overnight stuff for my husband and me on a recent staycation.) When you're done, interior walls collapse like tucked-in wings, ultimately shrinking the Stowaway from 17" x 13" x 6.5" to a tiny package that's barely larger than a manila envelope. From $275.
For Hard-Sided Hard Liners: Néit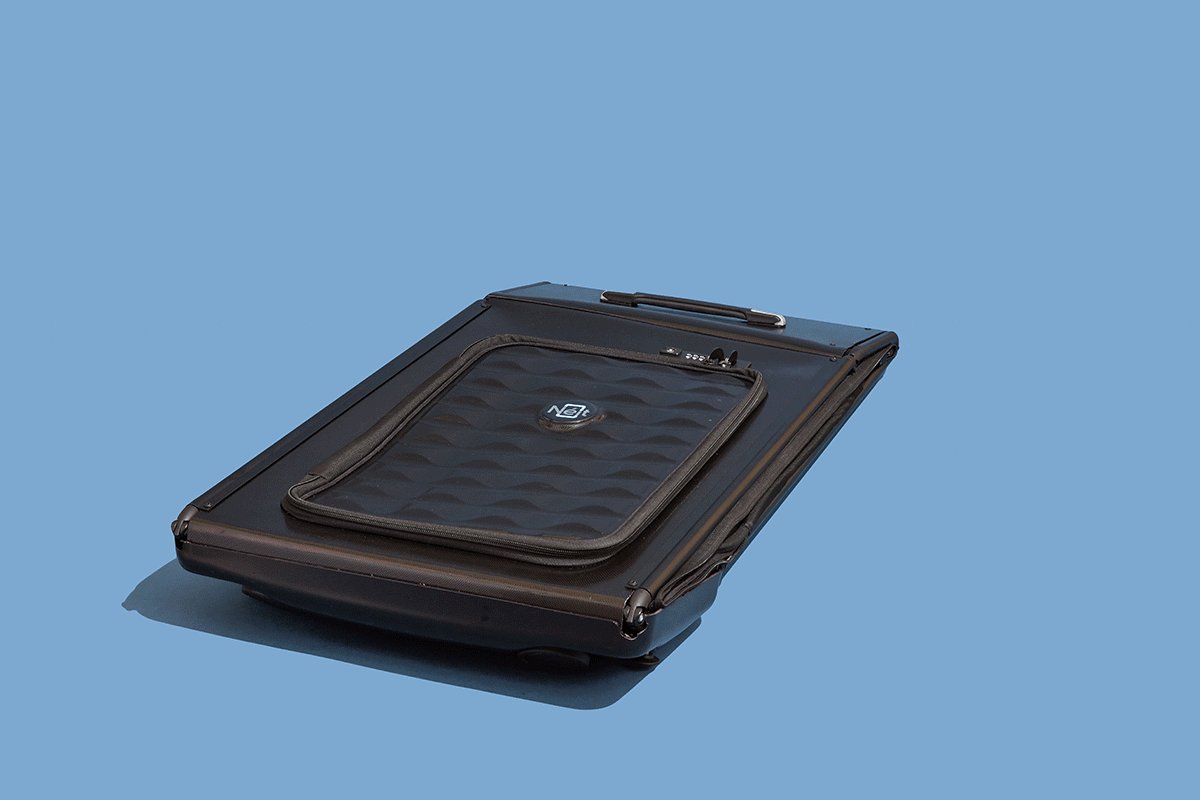 This Kickstarter-funded game-changer is a feat of structural engineering: the world's first hard-sided collapsible suitcase. Its geodesic-looking, polycarbonate-and-aluminum exterior is strong enough to be thrown onto baggage carousels or bumped into curbs, yet the whole bag can be flattened to just 3-inches thick. That's thanks to special hinges that let two of the bag's six sides fold inward and flexible joinery on the remaining four panels that fall flat like a broken-down cardboard box. Later this month it'll start shipping in both carry-on and check-in sizes, which you can buy separately or as a two-piece set. From $245.
For Business Travelers: Barracuda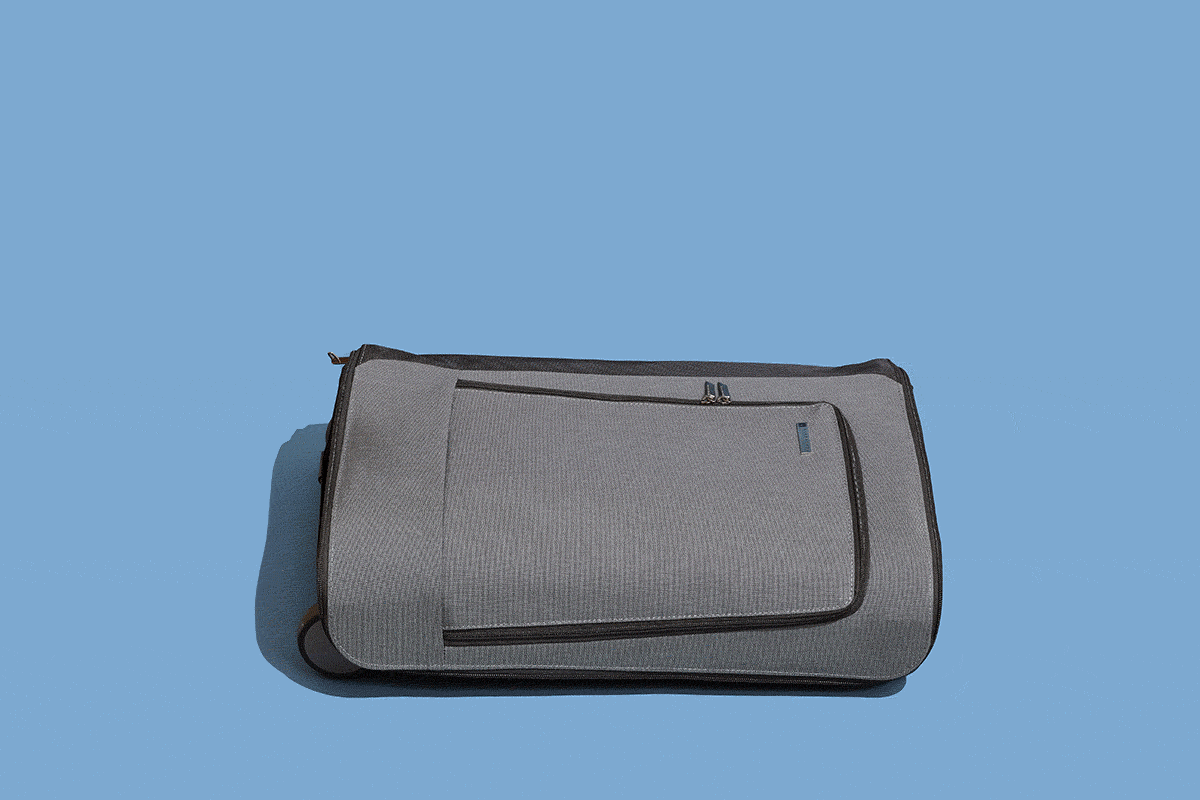 Ballistic nylon never makes for the most beautiful suitcases, but this streamlined carry-on feels like an exception, with a slender construction in six colors. This product shines, though, in the way its designers understand how the traveling process works from end to end. It comes with a portable scale, so you're never stuck with an overweight bag at the check-in counter, along with built-in GPS-tracking capabilities. A laptop tray releases from the handle for at-the-gate multitasking. And the handle itself rotates and clicks into place in six different positions, so you can slide it around angled or tight spaces without toppling it over. Back at home, fold the bag's structural walls down to half their height and slide it into its storage bag, which can be hung next to the puffer in the back of your coat closet. From $273.
For Shopping Junkies: ZipSack Boost by Biaggi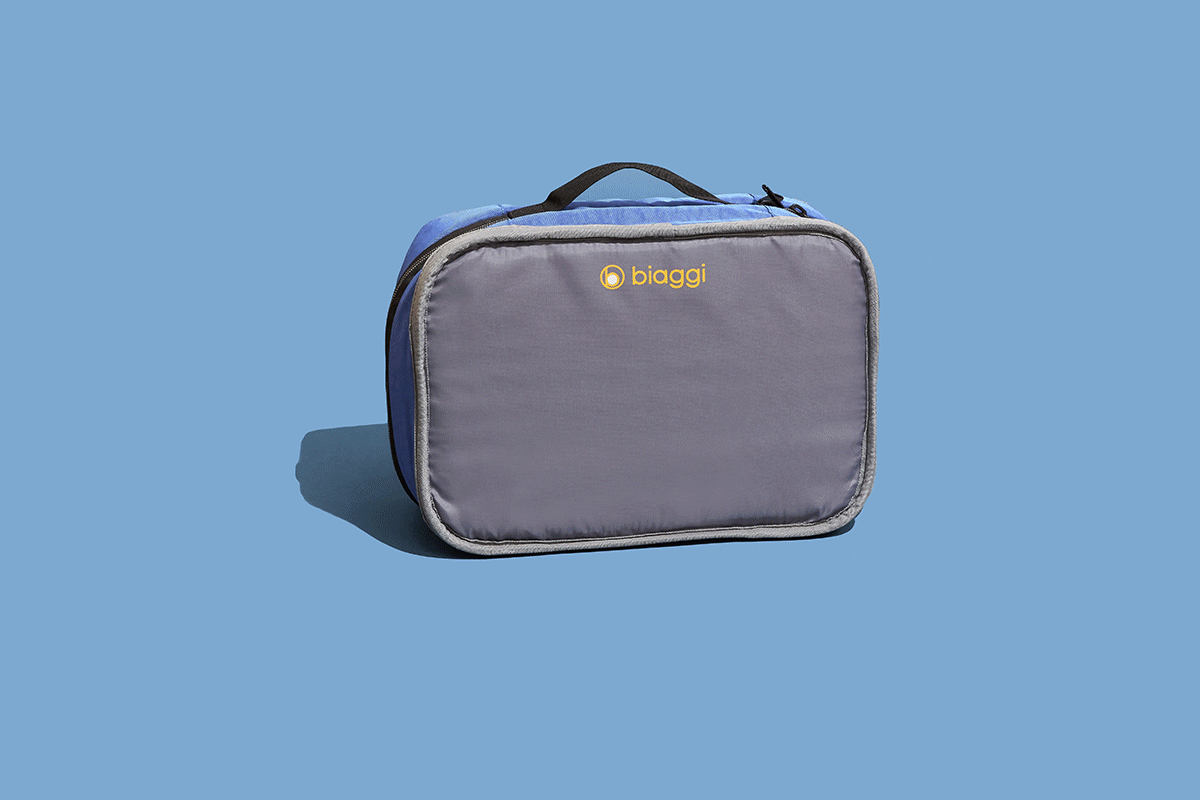 If you're prone to coming back from vacation with more than you left with, consider a bag that both expands and collapses in order to fit everything you've bought abroad. Biaggi—the same company behind my first collapsible carry-on—has just released a new two-in-one model that looks like a stuffed packing cube at its smallest but expands into either a standard carry-on size or a larger checked bag. The trick is in a zipped-up pouch that, when unraveled, gives the bag 6 extra inches of height. Though it's made of a duffel-like, tear-resistant nylon material, smooth spinner wheels make for easy handling. And it will fit in your closet after you've unpacked your haul. From $90.
Before it's here, it's on the Bloomberg Terminal.
LEARN MORE