Germany says U.S. shows commitment to cutting CO2 at the talks

U.S. ranking delegate Scott Pruitt leaves talks before end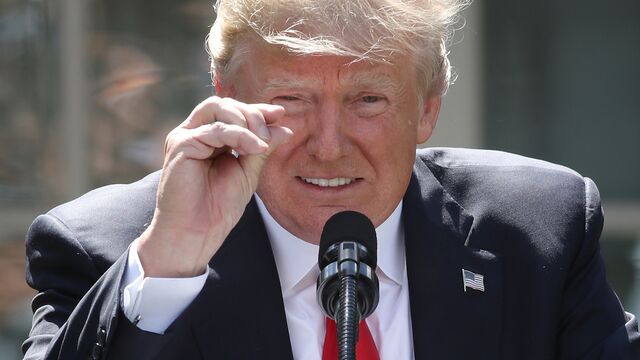 The U.S. will join other Group of Seven nations in a communique at the end of a two-day climate meeting in Italy that will acknowledge points of disagreement, a top German official said.
Environment Minister Barbara Hendricks told reporters Sunday in Bologna that talks with Scott Pruitt, chief of the U.S. Environmental Protection Agency, underlined agreement on such issues as pollution of the oceans. The G-7 states, "including the U.S.," agreed on joint efforts to reduce carbon dioxide emissions, though Pruitt "made clear" the nations are at odds on climate protection, she said.
"I don't see how the U.S. will handle this when on the one hand it says yes, it will indeed reduce emissions, yet on the other hand it won't apply the instruments that have been created for this purpose," Hendricks said.
Lincoln Ferguson, a spokesman for the EPA, said in an emailed comment from the Bologna meeting that "discussions between the United States and our counterparts are still ongoing."
What Comes of Paris Climate Accord Without the U.S.?
Pruitt, who led the campaign for the U.S. to quit the landmark Paris climate agreement, will not be in Bologna when the communique is issued. He left the talks Sunday to attend President Donald Trump's first complete cabinet meeting, which is scheduled for Monday, an agency spokesman said. That leaves acting EPA assistant administrator Jane Nishida in his place at the talks, according to an agency spokesman.
Trump's cabinet meeting was scheduled a couple of weeks ago, Deputy Press Secretary Sarah Huckabee Sanders said Sunday. EPA officials didn't say before the trip that Pruitt wouldn't be at the G-7 meeting through its conclusion.
Low Expectations
Expectations for the Bologna talks were already low, given Trump's decision on June 1 to withdraw from the climate agreement that almost 200 nations signed in 2015. His plan to renegotiate a more favorable deal for the U.S. has been rebuffed by the leaders of Germany, France and Italy.
Germany is "stretching its hand to the U.S." on climate protection, Hendricks said. Europe's biggest emitter of carbon dioxide holds the G-20 rotating presidency, and has sought signs of consensus with Trump ahead of a leaders' summit in Hamburg July 7-8.
Chancellor Angela Merkel said on June 9 that G-20 leaders "won't get everything we wished for" at the summit after Trump's decision to quit the Paris accord.
In Argentina as part of a tour to rally support among G-20 nations, Merkel said getting consensus will be hard since all 20 partners must sign off on the communique. She didn't specifically reference the U.S. in her comments.
Engagement is Key
Despite not attending the full schedule, Pruitt has held "thoughtful" bilateral talks during his time in Italy, his first G-7 ministerial meeting, the EPA said in a statement Sunday. He met with Japanese Environment Minister Koichi Yamamoto to discuss air quality and with U.K. Environment Minister Therese Coffey, according to @EPAScottPruitt, Pruitt's Twitter feed.
Pruitt also met with representatives of U.S. companies doing business in Europe, including United Parcel Service Inc. and Sealed Air Corp., and attended a pasta-making demonstration with Gian Luca Galletti, Italy's environment minister. "Engagement is essential to protecting and using our natural resources," Pruitt tweeted.
Erik Solheim, executive director of the United Nations Environment Program, said Pruitt's comments at the talks had been positive.
"We are all looking for American leadership," Solheim said in Bologna. "We need American leadership on climate, trade and peace. If the White House is not providing that leadership, we will find that leadership in other places. Europe is now more united than ever."
Before it's here, it's on the Bloomberg Terminal.
LEARN MORE