Bharara 'Absolutely' Sees Enough Evidence for Case Against Trump
By
Fired New York prosecutor speaks on ABC's 'This Week'

'No one knows' if there's a provable case, Bharara says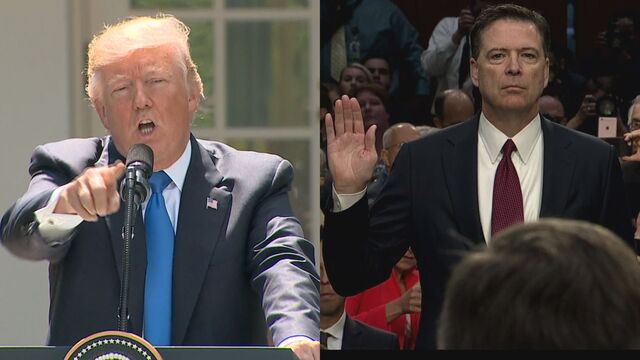 Former New York U.S. Attorney Preet Bharara said there's enough evidence to begin an obstruction-of-justice case against President Donald Trump over last month's dismissal of FBI Director James Comey.
"There's absolutely evidence to begin a case," Bharara, who was fired by Trump in March and has emerged as a critic of the president, said Sunday on ABC News' "This Week."

"No one knows right now whether there is a provable case of obstruction," Bharara said in his first televised interview since his dismissal. He added, "based on what I see as a third party and out of government, that there's no basis to say there's no obstruction."
Comey, at a Senate Intelligence Committee hearing on Thursday that was attended by Bharara, said Trump asked him to back off a probe of fired National Security Adviser Michael Flynn and his interactions with Russian officials. Trump said the testimony showed here was "no collusion, no obstruction," and criticized Comey again on Sunday, saying on Twitter that the former FBI chief was "cowardly."
Bharara also described two phone calls from Trump after last November's election, in which the then-president elect wanted "to shoot the breeze." "It appeared to be that he was trying to cultivate some kind of relationship," Bharara said, adding that Comey's account of his calls with Trump "felt a little bit like deja vu."
Bharara said he refused to return a third call after Trump's inauguration.
"To this day, I have no idea why I was fired," Bharara said.
Before it's here, it's on the Bloomberg Terminal.
LEARN MORE