Macron's MoDem Ally Probed for Misusing EU Parliament Allowances
By
French media reports say employee approached French judges

Parliamentary aide issue played key role in French election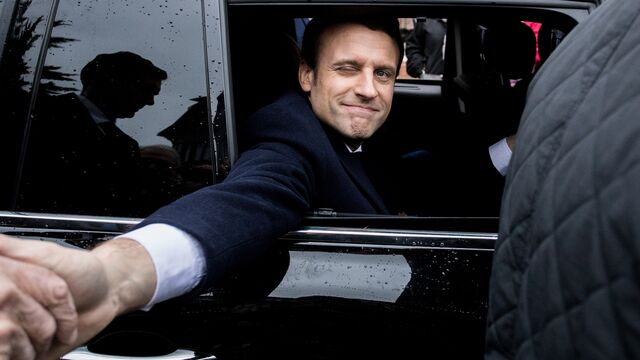 Paris prosecutors said they have opened a preliminary inquiry into a centrist political party allied to French President Emmanuel Macron for allegedly using European Parliament allowances to pay for party work in France.
In a statement, the Paris prosecutors said an employee of the MoDem party approached them with documents that he claimed showed that he was hired in 2010, officially as an assistant to a MoDem member of the European Parliament but his actual work was all in France and for the party. French media such as France Info and Europe 1 reported the employee's move Friday morning, as well as other cases of MoDem European lawmakers using aides for party work.
Two members of Macron's cabinet -- Defense Minister Sylvie Goulard and European Affairs Minister Marielle de Sarnez -- are former MoDem EU parliament members. Justice Minister Francois Bayrou is head of the party.
"Modem affirms that it respected all rules and obligations," the party said in a statement. "Part-time workers could have other part-time contracts at the European Parliament. Nothing is more normal or legal than this sort of shared work."
Prime Minister Edouard Philippe said on Europe1 radio Friday that he didn't think Bayrou's position in the government was weakened. He spoke after the media reports but before the prosecutors' announcement.
The issue of parliamentary aides played a major role in France's just ended presidential election. Republican candidate Francois Fillon was the front runner until he was put under investigation for whether family members he'd hired as assistants actually showed up for their jobs. National Front candidate Marine Le Pen is under investigation over her use of EU parliamentary aides to also do party work in France. She's said the practice was common at the EU body but that only she has been singled out.
Before it's here, it's on the Bloomberg Terminal.
LEARN MORE