Photographer: Chris Ratcliffe/Bloomberg
How the Leaders Reacted as the General Election Results Came In
Video highlights from around the U.K. on election night.
By
The U.K. is heading for a hung parliament and a new period of political uncertainty after an election called by Prime Minister Theresa May resulted in the loss of the party's governing majority.
As results were declared in the early hours of Friday, leaders of all the main political parties took turns standing and listening to the returning officers in their constituencies announcing vote tallies. 
Prime Minister Theresa May and Labour Leader Jeremy Corbyn won comfortably, but the Liberal Democrats' Tim Farron was run close in Westmorland and Lonsdale. His predecessor as leader, Nick Clegg, lost his seat in Sheffield Hallam.
We've pulled together the key speeches from a dramatic night in British politics.
Tom Watson, Labour, West Bromwich East
Declaration time: 1:31 a.m.
U.K. Labour Deputy Leader Tom Watson said the public saw that Prime Minister Theresa May was "weak and wobbly," and that she shied away from holding herself to account during the election campaign.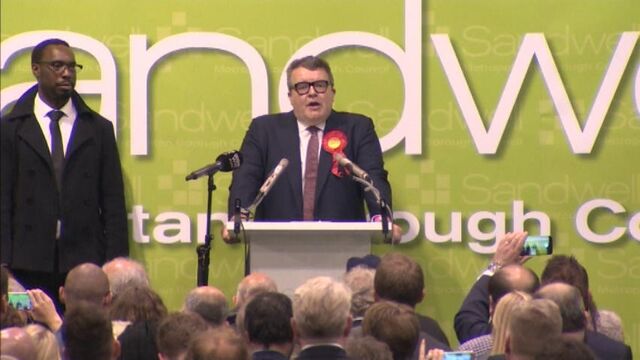 Nick Clegg, Liberal Democrat, Sheffield Hallam
Declaration time: 2.49 a.m. U.K. time
Clegg, who served as deputy prime minister to David Cameron from 2010 to 2015, talked of a "polarized nation" after losing his seat to a 25-year-old Labour rival.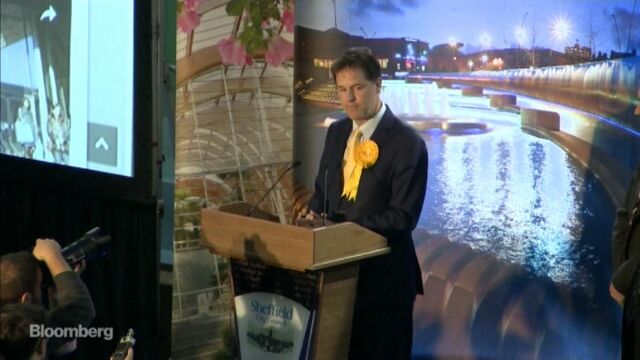 Jeremy Corbyn, Labour, Islington North
Declaration time: 3.15 a.m.
Used his speech to deliver a blunt message to May: "I would have thought that was enough to go, actually," suggesting she should step down after her party's performance.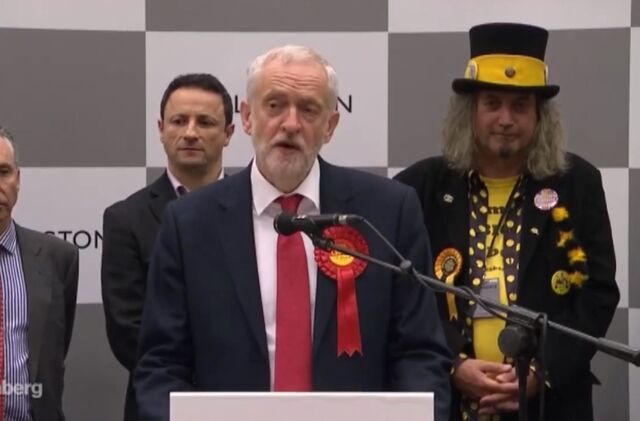 Theresa May, Conservative, Maidenhead
Declaration time: 3:58 a.m.
In an emotional speech, May signaled that she could try to form a minority government, echoing her campaign slogan by saying the U.K. needs a "period of stability."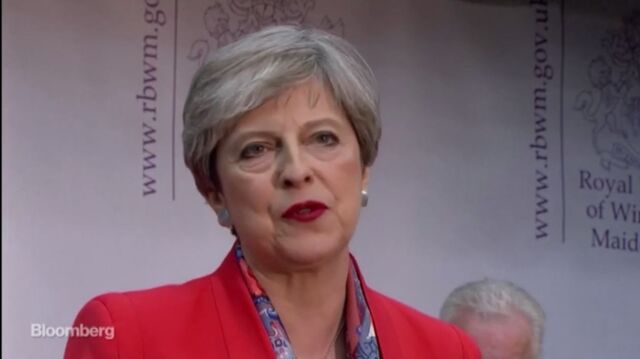 While Sturgeon was not herself standing for election – as leader of the Scottish National Party she sits in the Edinburgh assembly and serves as first minister rather than holding a Westminster seat. 
She told Bloomberg TV she regretted losing a number of SNP colleagues but described the election as "a disaster for May."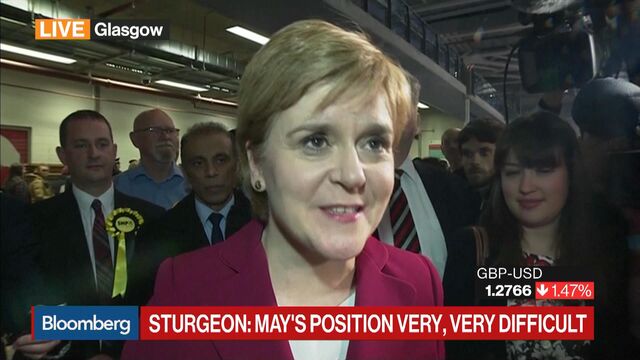 Tim Farron, Liberal Democrats, Westmorland & Lonsdale
Declaration time:  3:36 a.m.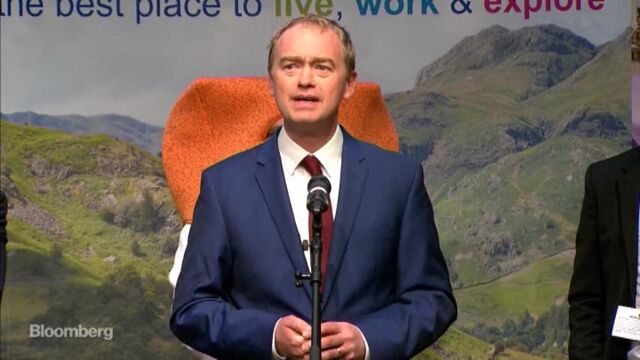 Tim Farron saw his personal vote share fall by 5.7 percentage points and the Conservative candidate in his seat come within 250 votes of causing an upset. The nation needs to find "collective solutions" to problems, he told supporters.
With assistance from James Galley.
Before it's here, it's on the Bloomberg Terminal.
LEARN MORE