If you're an American saving for retirement, your financial adviser may now start treating you differently. After a delay prompted by U.S. President Donald Trump, the so-called fiduciary rule is now in effect. The new regulation, issued under President Barack Obama's administration, holds people and companies that offer advice on 401(k) and similar retirement plans to what's known as a fiduciary standard. That means that the advice they give must be what's in a client's best interest. The goal is to save consumers from high fees and give them more confidence that their financial advisers are on their side. Some respond that the rule will make it harder for lower-income savers to find brokers willing to handle their portfolios.
1. What's happening?
After taking office, Trump delayed the implementation of the regulation, pushing it back about two months until June 9. Despite calls from industry groups to further revamp the rule, Trump's Labor Secretary Alexander Acosta said in an opinion piece in May that the department found no legal basis to further postpone the implementation, the bulk of which will happen in June with some parts phased in by January.
2. Is the debate over?
No. Acosta said in that May editorial that the department would still seek additional public input on the rule. And U.S. Securities and Exchange Commission Chairman Jay Clayton said June 1 that the regulator would seek comment on issues related to the fiduciary rule.
3. What's the rule supposed to change?
The Obama administration concluded that brokers were boosting their compensation by pushing clients into high-fee products instead of better alternatives. It said savers were losing $17 billion a year as a result. Consumer groups concerned over the potential for conflicts of interest had long pushed lawmakers and regulators to hone in on the $14 trillion industry, particularly sellers of annuities. Senator Elizabeth Warren, a Massachusetts Democrat, sent a letter targeting those companies for their practice of offering personal perks, including diamond-encrusted rings and cruises, to entice brokers to sell their products.
4. How will the system work?
Many advisers are switching to charging a flat fee as a percentage of assets managed, a trend that had already been well underway. Under the rule, advisers can still collect commissions from sales of certain retirement products, but they have to disclose conflicts of interest to customers. Ahead of the rule's announcement, a number of insurers including American International Group Inc. and MetLife Inc. agreed to deals to sell broker-dealer operations to limit conflicts with their units that manufacture annuities.
5. What's the argument against the rule?
A broad coalition of companies fought it, saying increased compliance costs would make it too expensive for them to manage the smaller accounts of low-income people. There's concern as well that the rule allows investors to bring class-action lawsuits over violations, rather than go through arbitration, another potential disincentive to take on small customers. Critics of the fiduciary rule point to the U.K., which in 2012 banned financial advisers from receiving commissions on some products. The chairman of the U.K.'s market regulator, the Financial Conduct Authority, said in 2013 that the rule left an "advice gap" for consumers seeking financial help.
6. Will the rule last?
While the SEC and the Labor Department have said they'll still review the regulation, there's debate among companies about whether all the broker-dealers, banks and insurers would go back to the pre-fiduciary rule days. Axa SA Chief Executive Officer Thomas Buberl said in February that the principal of a fiduciary duty was "inevitable" although regulators should consider a more pragmatic approach. And Lincoln National Corp. CEO Dennis Glass has suggested that the litigation aspect should be replaced, calling the procedure under the new rule "just wrong."
The Reference Shelf
Watch Next: The Biggest Retirement Mistake People Make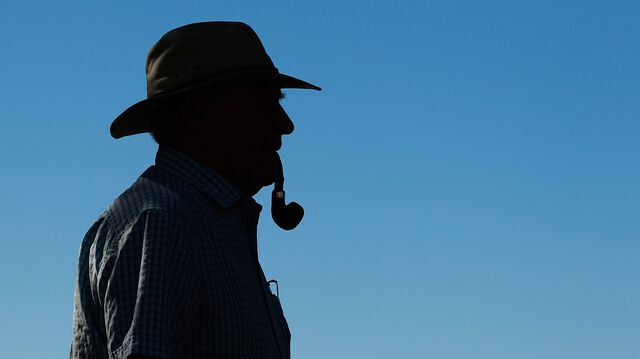 — With assistance by Peggy Collins, Elizabeth Dexheimer, and Ben Steverman
Before it's here, it's on the Bloomberg Terminal.
LEARN MORE