U.S. Stocks Little Changed Ahead of Comey Testimony, U.K. Vote
By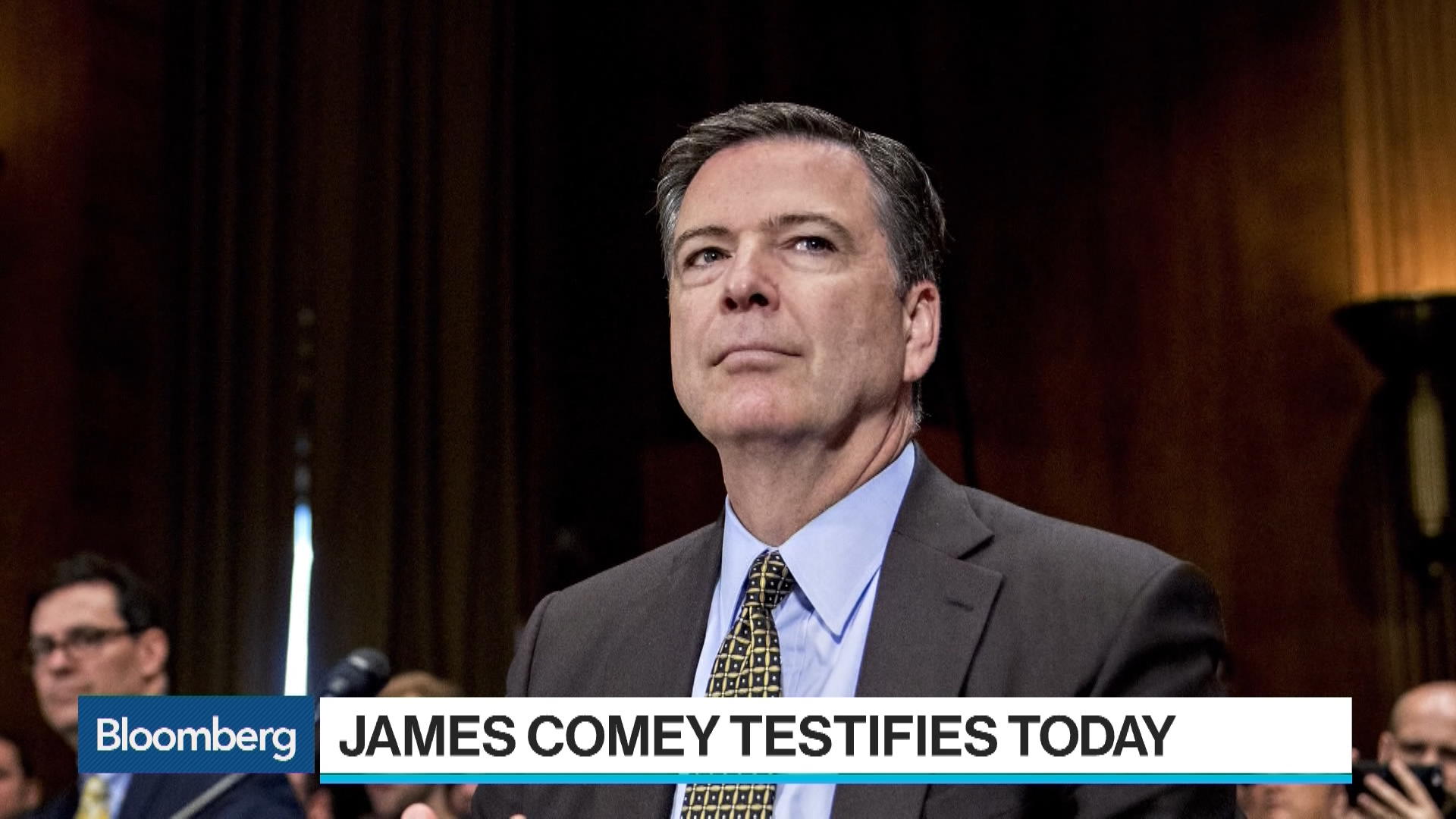 U.S. stocks held steady as investors prepared for former FBI Director James Comey's hearing in the Senate about events leading up to his firing by President Donald Trump. Britons also headed to the polls for a snap vote.
The S&P 500 lost 0.1 percent to 2,430 as of 9:50 a.m. in New York. The benchmark rose 0.2 percent Wednesday, the first increase this week. The Dow Jones Industrial Average today drifted 12 points lower to 21,161.

Russell 2000 up 0.1%; Nasdaq Composite down 0.1%
Financial stocks leading, up 0.9%

All but 3 companies higher in early trading; Regions Financial (RF), Bank of America (BAC), up at least 1.6%

Energy unchanged after dropping the most in more than a week Wednesday
Real estate, utility and staples shares lower
10-year Treasury swings from down 3bps to up 3 bps
Volume 26% higher than 30-day average at this time
VIX up to 10.4
Among the most active shares in premarket trading, Yahoo rose 7.5 percent
POLITICS:

Comey will detail politically fraught conversations he had with Trump, according to his planned opening statement posted on a Senate website Wednesday, amid speculation in the media over whether the president had improperly tried to stifle any investigations
Britons vote today as a tight outcome is forecast by many polls; investors are bracing for a range of possible outcomes to determine the next government of the U.S. strategic ally and trading partner

ECONOMY:

Jobless claims fell 10k to 245k; forecast range 230k-245k from 42 economists surveyed
Americans' confidence hovering near a decade high bodes well for sustained expansion in the U.S. economy, Bloomberg Consumer Comfort Index figures showed Thursday; at 49.9 after prior week's 51.2, which was the second-strongest level since 2001

EARNINGS: none
For more equity market news:
Before it's here, it's on the Bloomberg Terminal.
LEARN MORE