It Looks Like Markets Don't Know How U.K. Vote Will Go Either
By
Pound hardest hit as Citigroup entertains shock results

Pimco, Investec see little temptation to bet before outcome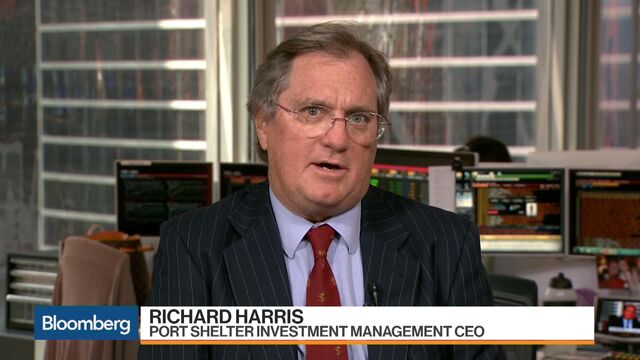 In a world of stubbornly low financial-market volatility, at least the U.K. is trying to do its bit.

As the British election stumbles toward the finish line, Prime Minister Theresa May seems to have done her best to squander a sure thing and Labour leader Jeremy Corbyn has made an unlikely surge. With some polls showing the Conservatives losing a comfortable lead, traders are now entertaining two potential shocks: a hung parliament, where no party has enough seats for an overall majority without a coalition, and a victory by socialist Corbyn, whose spending agenda may offset pledges to soften Brexit.
The possibility of a hung parliament "is a tail risk but one that is very live at present," according to Citigroup Inc. strategists led by Jeremy Hale. A Labour win would unleash an "earthquake," he wrote.
Here's how investors are positioned on the day of the vote, and how markets may react to the result Friday:

Measures of volatility in equity and pound markets show traders starting to price in unexpected outcomes. As most gauges of stock turbulence across the globe fell, implied volatility for the FTSE 100 Index jumped 16 percent last week and reached a two-year high relative to the measure for euro-area shares.
With foreign exchange the favorite whipping boy of the market, according to James Binny, head of currency for EMEA at State Street Global Advisors, it's not surprising that the pound has also see-sawed. Sterling is the only Group of 10 nation currency that's weakened against the greenback in the past month, and fell by 0.4 percent Thursday, the most in a week, to $1.2912.

Risk reversals show traders are taking out insurance against future losses. The premium for contracts to sell the currency versus the dollar in one month, over the cost to buy, touched the highest level since October.

A hung parliament would knock at least 5 percent off the value of the pound, according to Citigroup forecasts. A win by Labour would weaken the pound as much as 15 percent versus the dollar.
Even a May majority may not be great news for the pound. Morgan Stanley strategists forecast the currency will weaken 5 percent by mid-2018 after she wins and gets a mandate to pursue a costly, "hard" Brexit that will weigh on growth and keep monetary policy easy.
Pimco Europe money manager Mike Amey prefers to wait until the vote result is known to take positions in assets that pay too little for political risk. "If we are delivered market volatility, we believe investors are better served by having scope to respond rather than by taking a view ahead of the event," Amey said in a June 2 note.
Investec Wealth & Investment strategist John Wyn-Evans also sees little reason to buy bonds yielding a paltry 1 percent, or sell the pound after it's already fallen so much since the Brexit vote and trades below fair value.
"We find it difficult to make a case for specific evasive action ahead of Thursday, especially as the betting markets still find a decent Conservative majority to be the most probable result," Wyn-Evans wrote in a June 6 note.
Muddying the picture more, while the pound has been whipsawed, bond yields signal subdued risk. U.K. 10-year bonds yield 1.02 percent, after falling 13 basis points over the past month.

For gilts, the best-case scenario is a weakened Tory government, according to Deutsche Bank AG forecasts. The worst is a Labour Party upset which would send yields to 1.7 percent by September as spending and borrowing increase. A larger Conservative majority would push benchmark yields above 1.2 percent, according to the bank.

The uptick in volatility aside, markets are still riding on a Conservative win with a significant majority. Based on the experiences of the past year and especially the outcome of the Brexit vote a year ago, that may be dangerous, Citigroup's Hale wrote.
"Despite the shock and disbelief amongst many investors on the outcome, polls were indeed correct heading into last summer's EU referendum," he wrote. "So like June last year, we're not discounting them this time round either."
— With assistance by V Ramakrishnan, Anooja Debnath, John Ainger, Vassilis Karamanis, Sid Verma, Cecile Vannucci, and Tanvir Sandhu
Quotes from this Article
Before it's here, it's on the Bloomberg Terminal.
LEARN MORE