U.S. Stocks Steady, Led by Tech, Before Comey, U.K. Vote
By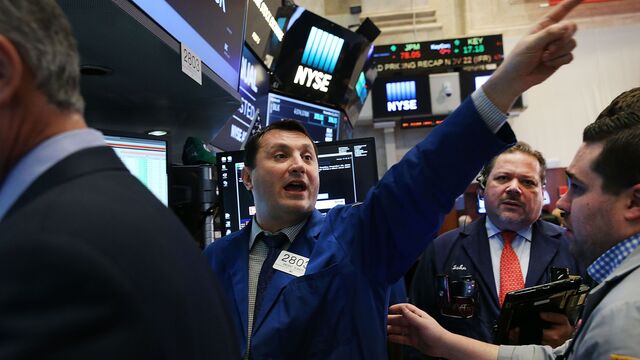 U.S. stocks edged higher as investors waited for key events on Thursday, including former FBI director James Comey's testimony before the Senate and the U.K. election results.
The S&P 500 index added 0.1 percent to 2,433 at 9:50 a.m. The benchmark dropped 0.3 percent Tuesday, the most since May 17. The Dow Jones Industrial Average added 35 points Wednesday.

Nasdaq up 0.3%, Russell 2000 adds 0.1%
Tech stocks up 0.4% on volume that accounted for almost 40% of early trading

Advanced Micro Devices up 5.2% as Micron, Analog Devices add at least 1% each
AMD volume up 150% from 30-day average

Financial stocks add 0.4%
Staples, industrial and energy shares in red
The S&P 500 remained above its 50-, 100-, 200- day moving averages despite the retreat this week, a signal to some technical analysts that the uptrend may continue
VIX down to 10.2
Volume in S&P 500 about 14% below 30-day average at this time
POLITICS:

President Trump backed the Saudi-led diplomatic isolation of Qatar, taking sides in a dispute among key U.S. allies and oil producers
Recent surveys signaled a tightening race in the U.K. election Thursday, boosting chances that Prime Minister Theresa May may not bolster her majority

ECONOMY:

MBA mortgage applications index rose 7.1% in week ended June 2 after falling 3.4% in prior week

EARNINGS:

Pre-market Thursday: JM Smucker (SJM)
For more equity market news:
Quotes from this Article
Before it's here, it's on the Bloomberg Terminal.
LEARN MORE