Turkey Fast-Tracks Qatar Troops Bill Update in Symbolic Move
By and
Bill revised to exclude certain units from serving in Qatar

Exclusion based on redefinition of units as non-military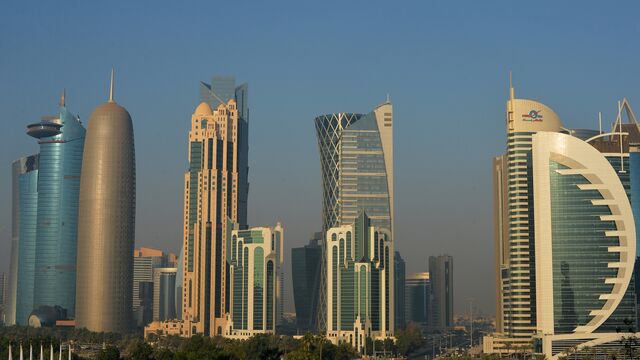 Turkey's parliament approved a bill amending the terms for stationing Turkish troops in Qatar, drawing criticism from opposition parties that the timing of the legislation makes the country a party to the crisis unfolding in the Persian Gulf.
In April 2016, the two countries signed an agreement that would allow Turkey to build a military base in Qatar for the emirate's defense and station troops there. Wednesday's amendment was necessary to account for the redefinition of paramilitary police and coast guard under Turkish law.
For more on Turkey's position on the Gulf feud, read: Turkey Lines Up Behind Qatar as Gulf Crisis Fault Lines Deepen
The ruling AK Party asked parliament earlier today to fast-track the amendment, the AKP's parliament whip, Mehmet Mus, told Bloomberg. The amendment was originally presented to the office of parliament speaker in January, but the AKP's decision to fast-track it a day after President Recep Tayyip Erdogan criticized Saudi-led efforts to isolate ally Qatar gives it symbolic meaning. On Tuesday, Erdogan said he doesn't "find sanctions against Qatar right" and offered help to broker a deal.
"This send sout only one message: Turkey stands by Qatar," opposition party CHP lawmaker Oguz Kaan Salici said before the vote took place. "And that contradicts the president's call for a cool-headed policy based on dialogue."
The assembly also approved another bill that allows Turkish paramilitary police to provide training to Qatar's security forces.
Turkey's lira weakened as much as 1.22 percent after reports that the ruling party was fast-tracking the amendment. The currency was trading 1.1 percent lower at 3.5526 per dollar at 7:51 p.m. in Istanbul. Bonds fell, with the yield on 10-year lira notes rising 15 basis points to 10.49 percent, according to data compiled by Bloomberg.
Before it's here, it's on the Bloomberg Terminal.
LEARN MORE