Qatar's Rating Cut by S&P as Arab Spat Seen Straining Finances
By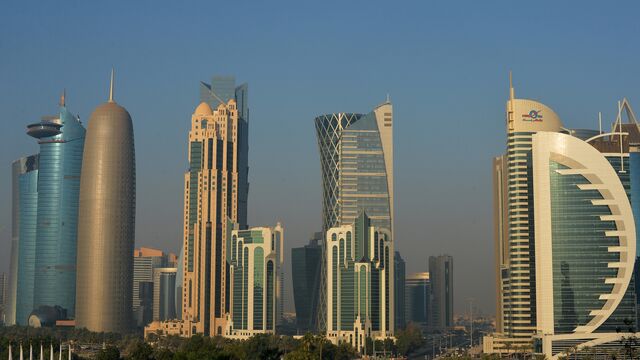 S&P Global Ratings has lowered Qatar's long-term rating by one level and put it on negative watch on concern the country's row with other Arab nations will weaken its finances.
Qatar's grade was cut to AA-, the fourth-highest investment grade, but its A-1+ short-term rating was affirmed. The company cited efforts to isolate Qatar by a Saudi-led group of nations as the cause for the downgrade.
The tension between the Arab nations "will exacerbate Qatar's external vulnerabilities and could put pressure on its economic growth and fiscal metrics," it said in a statement on Wednesday. "Qatar's fiscal and current account deficits could widen as related revenues from regional trade diminish."
Given the uncertainties regarding Qatar's response and the measures that may be imposed, S&P will assess the impact of the diplomatic spat by its next scheduled review on Aug. 25.
The cut comes less than two weeks after Moody's Investors Service reduced the nation's rating because of its rising debt and uncertainty over its economic growth model. The downgrades will add to the nation's woes this week after countries including Saudi Arabia, the United Arab Emirates and Kuwait cut trade links with the Gulf state after they accused it of supporting extremist groups.
Read More: Gulf Crisis Builds as U.A.E. Downplays Chance of Quick Fix
Qatar's stocks plunged the most since 2009 and forward contracts on the riyal due in 12 months touched a record this week as investors assess the seriousness of the row. Tension among Gulf Cooperation Council states isn't new. The last disagreement between the world's largest exporter of liquefied natural gas and other Arab nations was in 2014, which was resolved in seven weeks.
Quotes from this Article
Before it's here, it's on the Bloomberg Terminal.
LEARN MORE