OECD Sets Out Economic To-Do List for Next U.K. Government
By
Says Brexit uncetainty is the 'major risk' to the outlook

Recommends more transport, housing, education investment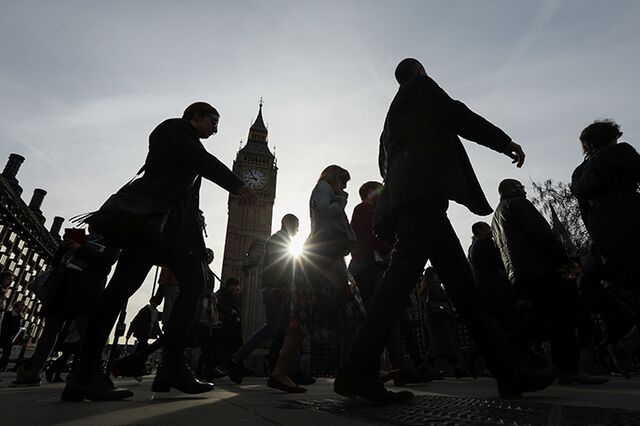 As campaigning comes to a close before Thursday's U.K. election, the Organization for Economic Cooperation and Development has issued a list of priorities for the next government.
In its latest global outlook, the OECD says the U.K.'s exposure to international trade has helped the economy, but some industries have suffered and jobs have been lost. It also warned that poorer regions, reliant on manufacturing and agricultural exports, are "exposed to the risk of global protectionism, which could lower incomes and raise inequality."
The U.K. needs "stronger policies to ease adjustment," including higher investment in transport infrastructure, particularly in less productive regions, to "improve connectivity and the diffusion of knowledge," the Paris-based organization said. It also called for more to be done to boost housing supply and young people's skills.
Many of these issues feature in the major parties' manifestos for the June 8 election, though the upcoming Brexit negotiations and, more recently, terrorism prevention, have dominated much of the debate. While polls show Prime Minister Theresa May's Conservatives leading Jeremy Corbyn's Labour Party, their advantage has narrowed significantly.
The OECD sees U.K. economic growth slowing to 1.6 percent this year and 1 percent in 2018, down from 1.8 percent in 2016. Those projections are unchanged from March and assume the U.K. will trade under "most favored nation" rules under the World Trade Organization after quitting the EU in 2019.
"The major risk for the economy is the uncertainty surrounding the exit process from the European Union," it said. "Higher uncertainty could hamper domestic and foreign investment more than projected, but swift progress in negotiations and an outcome that retains strong trade linkages with the EU would lead to better outcomes than projected."
Quotes from this Article
Before it's here, it's on the Bloomberg Terminal.
LEARN MORE