May Promises Brexit Cash Giveaway in Final Push for U.K. Votes
By
U.K. election enters last full day of national campaigning

Tories pledge boost for R&D, broadband internet, housing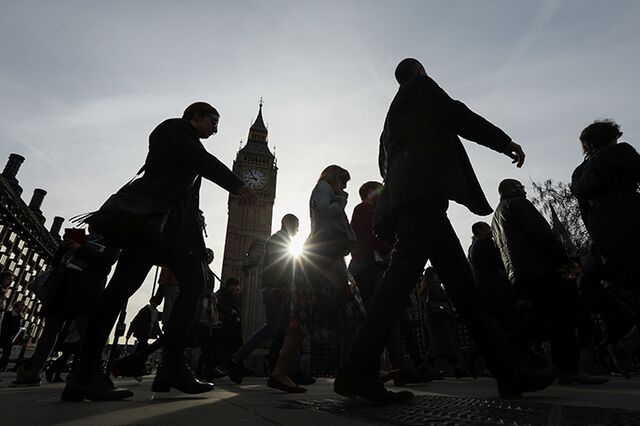 Prime Minister Theresa May promised voters a Brexit boost of billions of pounds in state investment to support business, transport and housing, as the U.K. election campaign enters its final day.
Setting out how she'd spend Britain's clawed-back contributions to the European Union budget as the country leaves the bloc, May promised more money for fast internet connections, funds to commercialize research, and better road and rail services as part of a 23 billion-pound ($29.7 billion) package.
"A year ago, the British people voted for a brighter future outside the European Union," the prime minister said in an email on Wednesday. "But all this depends on getting the best deal for Britain in the Brexit negotiations. Get those negotiations wrong and the consequences will be dire."
With 24 hours left before the polling stations open Thursday, the premier is making her final pitch to voters, returning to the core theme she launched her campaign with: which leader does the public trust to steer Britain through Brexit negotiations -- May or Labour's left-wing leader, Jeremy Corbyn?
May's pledges also mark a shift in tone, to present the positive side of Brexit after stressing the "threats" against Britain from EU officials earlier in the campaign, and warning repeatedly that the hugely complex negotiations will begin only 11 days after Thursday's election.
See more: Hickmore Sees U.K. Election Worry Creep Into Market (Video)
In a message to voters, May said her plans would spread opportunities to communities across England, Scotland, Northern Ireland and Wales. "Give me your backing in the polling station tomorrow to battle for Britain in Brussels, and together we can build a Britain our children and grandchildren are proud to call home," she said.
Her promise of extra investment includes 7.8 billion pounds on housing and 740 million pounds on digital infrastructure.
The Tories confirmed their pledge to give leading universities money to help them turn ideas into commercial products. They have also outlined plans to almost double research and development spending to 2.4 percent of GDP by 2025 and 3 percent in the longer term. New university investment funds will be publicly listed for investors to finance the commercialization of discoveries, the party said.
Before it's here, it's on the Bloomberg Terminal.
LEARN MORE