politics
Hedge Fund Veterans Take on Tories in U.K. Anti-Brexit Heartland
By
'I'm in it to win it,' says former stock trader Coghlan

Army of finance industry volunteers work for candidates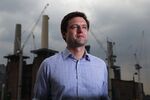 Chris Coghlan loves a challenge. He joined a hedge fund just as the global financial crisis was getting into full swing. Then he took a job with the U.K. Foreign Office's counter-terrorism unit. Now he wants to reverse Brexit.
The 36-year-old is campaigning as an independent in the southwest London neighborhood of Battersea, where about three-quarters of voters opposed leaving the European Union in last year's referendum.
"I don't accept that because 52 percent voted to leave, that's a fixed outcome,'' Coghlan said, referring to the national margin. "You can only complain for so long before doing something about it.''
It's not just Coghlan, who spent five years making risky stock picks for $2.2 billion hedge fund Charlemagne Capital. His effort has drawn volunteers from HSBC Holdings Plc, GuardCap Asset Management Ltd and Ken Griffin's Citadel LLC doing the donkey-work of delivering leaflets. And his opponents include Liberal Democrat Richard Davis, a former hedge fund analyst who now runs a team of data scientists at Lloyds Banking Group Plc.

Of course, neither will take the Parliament seat now held by Tory Jane Ellison.
Nationally, Prime Minister Theresa May's Tories will probably defeat Jeremy Corbyn's Labour on June 8. But the polls have narrowed during an otherwise-staid election campaign disrupted by terrorist attacks in Manchester and London.
That hasn't derailed the maverick campaigns.
Coghlan has plowed 15,000 pounds ($19,440) of his own money into the race so far. That includes 8000 pounds for an exploratory survey before quitting his Foreign Office job in May. Davis has invested a "reasonable chunk" into his campaign, though not as much.
On perhaps the toughest morning of the race, hours after the deadly attacks on London Bridge and Borough Market, just three miles from the constituency, Coghlan and his team were leafletting near Nine Elms, a redeveloped riverside quarter on the south bank of the Thames opposite affluent Chelsea.
Coghlan has been a member of both the Tories and Labour -- he unsuccessfully sought the local party's nomination before declaring as an independent -- and now says he prefers the Lib Dems to either.
His campaign is mainly targeting well-to-do voters. Saturday, the day of the attacks, was spent on Northcote Road, where posh London deli Bayley and Sage opened a branch last month and smart row houses change hands for over 1 million pounds.
Sabreen Dogar, an American who works in compliance at HSBC and was canvassing for Coghlan, said she saw him filling a gap in the market. Paul Jefferys, a quantitative trader who donated to the Remain campaign before the referendum, said he was attracted by "a proper centrist proposition".
Davis, who worked at Pentagon Capital Management and Tarchon Capital Management before joining Lloyds in 2011, says he's winning support from "finance-type people who really don't want to see Jeremy Corbyn come in."
Coghlan's career may come full circle back to investing if the race doesn't go his way -- he misses the good money and analytical challenge, he says. For now though the biggest longshot bet of his career still has 24 hours left to run.
"I didn't throw away my career on a whim," he said. "I'm in it to win it."
Watch Next: May, Corbyn Make Final Push Before U.K. Election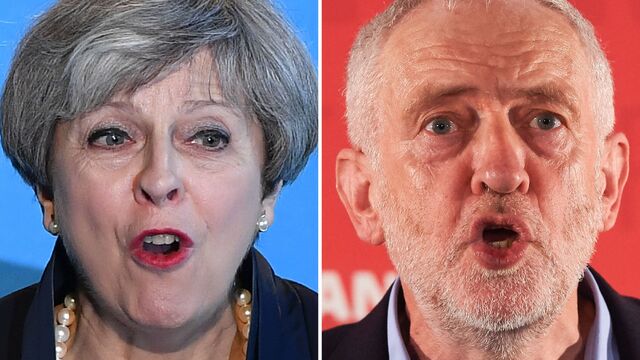 Before it's here, it's on the Bloomberg Terminal.
LEARN MORE