White House Won't Say If Trump Backs Attorney General Sessions
By
Spicer declines to say whether Trump has 'confidence' in him

President criticized Justice Department defense of travel ban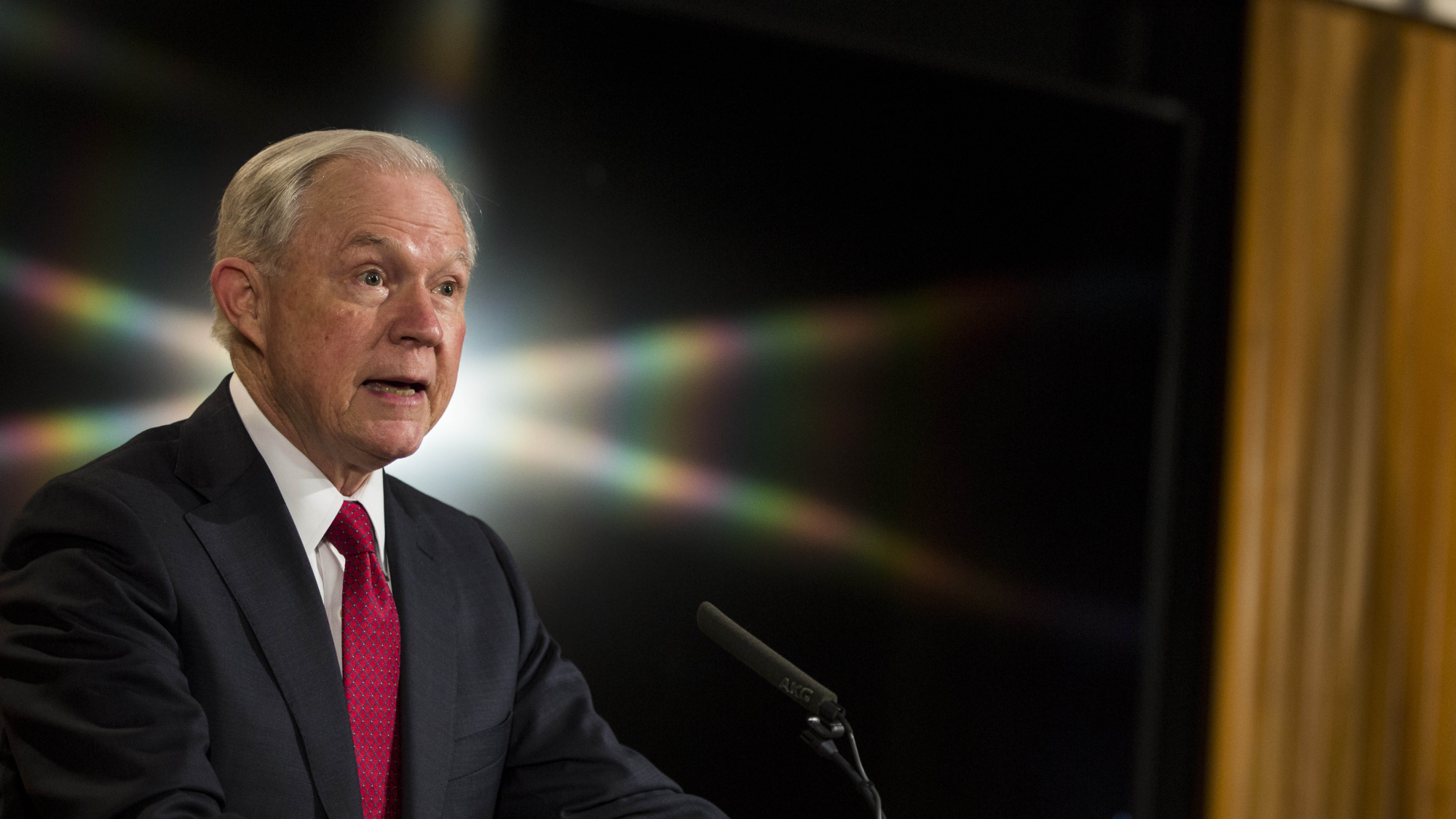 The top White House spokesman wouldn't say whether President Donald Trump retains confidence in Attorney General Jeff Sessions on Tuesday, following a series of Trump tweets a day before criticizing the Justice Department's handling of his travel ban against predominantly Muslim countries.
"I have not had a discussion with him about that," White House Press Secretary Sean Spicer responded after a reporter asked whether Trump continued to support Sessions.

Spicer gave a similar answer when asked May 9 whether Trump retained confidence in then-FBI Director James Comey. Trump fired Comey later that day.
The New York Times reported Monday that Trump has soured on Sessions, a former Alabama senator who was one of the earliest elected officials to support his candidacy, because of legal setbacks for the travel ban and the attorney general's decision to recuse himself from the investigation of Russian meddling in the U.S. election. The paper cited anonymous sources close to Trump.
Deputy Attorney General Rod Rosenstein, who took over responsibility for the investigation, appointed former FBI Director Robert Mueller as a special counsel to oversee the probe. Trump has called the investigation a "witch hunt."
On Monday Trump criticized the Sessions-led Justice Department for weakening the travel ban he originally proposed. Both versions have been blocked by federal courts.
"The Justice Dept. should have stayed with the original Travel Ban, not the watered down, politically correct version they submitted," Trump said in one tweet on Monday. Trump himself signed both versions of the ban.
The revised travel ban, set to take effect on March 16 before it was blocked by a court, dropped Iraq from the list of covered countries, removed a provision exempting religious minorities from the ban and made clear it doesn't apply to legal permanent U.S. residents, also known as "green card" holders.
Trump could sign an executive order reinstating the original ban anytime he likes.
Before it's here, it's on the Bloomberg Terminal.
LEARN MORE