U.S., Mexico Negotiate Preliminary Sugar Deal as Industry Balks
By , , and
Secretary says he hopes U.S. refiners 'will come on board'

Agreement will be finalized 'in days, not weeks or months'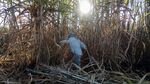 The U.S. government said a preliminary sugar deal with Mexico failed to garner the support of the American sugar-refining industry, though both sides expressed optimism the issues would be resolved soon.
"We now need to make a definitive agreement, and we're hoping that in that process the industry will come on board," U.S. Commerce Secretary Wilbur Ross told reporters in Washington on Tuesday, standing alongside Mexico's Economy Minister Ildefonso Guajardo. Ross said the agreement will be finalized "in days, not weeks or months."
The American Sugar Alliance said a provision on additional U.S. sugar needs is a "major loophole" that Mexico could exploit to keep "dumping subsidized sugar" into the U.S.
"We will work with Secretary Ross in the coming days to see if that loophole can be effectively closed so that the basic provisions of the agreement are not undermined," said Phillip Hayes, the alliance's spokesman, in an emailed statement.
The price for U.S. raw sugar rose 0.4 percent to 27.82 cents a pound on ICE Futures on Tuesday, before the announcement. It fell 2.8 percent Monday when signs emerged that a deal was imminent.

The accord cuts the amount of refined sugar that Mexico can send the U.S. to 30 percent of the total quota, from 53 percent previously. It increases the proportion of raw sugar to 70 percent.
U.S. refiners wanted to limit the amount of refined sugar that's imported into America from Mexico as part of the quota, which remains unchanged. They would prefer to see more raw sweetener instead, as they would then be able to process it. 
Sucrose Content
The U.S. refining industry was also seeking a lower sucrose content, or level of purity, in the raw sugar that arrives from Mexico. That's because the quality of current shipments, at 99.5 percent sucrose, is high enough for human consumption, which means that it can also bypass refining. With Tuesday's accord, the maximum purity for raw-sugar imports will now be 99.2 percent, ensuring that the product will head to U.S. refineries for further processing.
Mexico will have the right to supply any additional sugar that may be needed in the U.S., something that is decided every April, Ross said. He added that Mexico committed to enforce compliance with the new terms and will impose penalties on exporters who break them.
The deal increases the prices paid for raw Mexican sugar to 23 cents per pound from 22.25 cents, and for processed sugar to 28 cents per pound from 26 cents.
Ross had threatened to impose anti-dumping and countervailing duties if no deal could be reached. Mexican sugar producers pushed their government to consider retaliating with blocks on imports of high-fructose corn syrup from the U.S. The sides have extended negotiations from March, when a previous agreement expired.
U.S. producers of everything from corn to beef warned of the risk of a broader trade dispute if a deal on sugar wasn't reached. Some of them, such as Cargill Inc., which makes corn syrup, welcomed Tuesday's announcement.
The sugar spat comes at a sensitive time, as the U.S. prepares to kick off talks with Mexico and Canada on a new version of the North American Free Trade Agreement.
— With assistance by Eric Martin
Before it's here, it's on the Bloomberg Terminal.
LEARN MORE